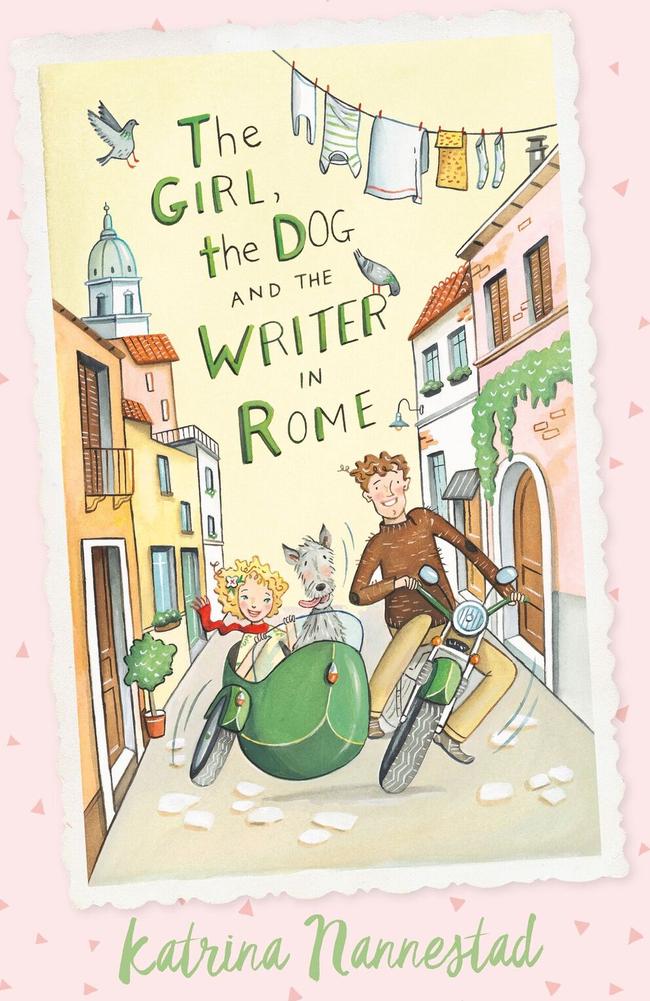 For the first 10 years of Freja's life, she and her mother Clementine have roamed the Arctic in search of zoological wonders.
Happy, content, together. Freja and Clem. Clem and Freja. But now, everything is changing, and Clementine must send Freja away to live with her old friend Tobias, a bestselling crime writer and, quite possibly, the most absent-minded man on earth.
Tobias isn't used to life with a child, and Freja isn't used to people at all, but together they'll stumble into an Italian adventure so big that it will change things forever …
Award-winning Australian author Katrina Nannestad returns with a delicious new series about family, friendship and finding yourself.
READ THE FIRST THREE CHAPTERS HERE
COMPETITION
Win a copy of The Girl, the Dog and the Writer in Rome for everyone in your class! Invent a new flavour of Italian gelato (ice cream) and tell us about it in 25 words or less. Send your answer to kidsnewsbookclub@news.com.au with the subject line: The Girl, the Dog and the Writer in Rome competition
NOTE: This competition is now closed.
DISCOUNT BOOK OFFER – BECOME A MEMBER NOW
Members of the Kids News Book Club can purchase The Girl, the Dog and the Writer in Rome for $5 less than you can buy it in shops.
Only members will be sent a special discount code each month via email.
To join for the discount plus special offers, occasional free books, chats with authors and more competitions, get your parent or guardian to sign a consent form HERE and send to kidsnewsbookclub@news.com.au. Then we will sign you up.
ALREADY A MEMBER?
If you are already a member, you can purchase at https://kidsnews.myshopify.com/ with the discount code we email you at the end of each month