10 and Under Short Story Competition Winner: Rose Pullinger
What inspired Rose to write this story?
"I was inspired to write this story because my friend's dad really did fall into a septic tank! I enjoyed writing about the character of Emily."
Judges remarks: Really fresh and clever. Excellent pacing and tension with a satisfying ending.
Rose takes home the first prize of having her story published into a book by HarperCollins for 10 family members and friends, an iPad and a HarperCollins book pack.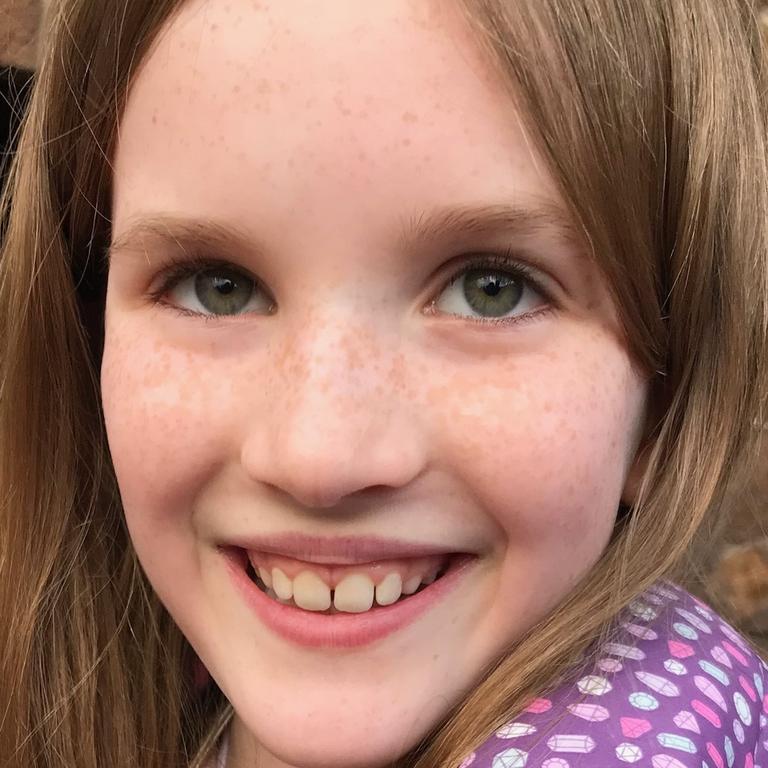 EMILY TO THE RESCUE
By Rose Pullinger, aged 9, of Hobart, Tasmania
It's my sister Claudia's wedding day.
She's marrying Finn. I don't really like Finn. He's all slicked hair, and he insists I'm a precious little sweetie. But who cares? I'm a flower girl! And my cousins are down – all the way from Queensland!
Our house is packed. My family: Mum and Dad, Lisa (great swimmer), Sam (maths genius), me (just Emily) and Tommy (the best accident ever, Mum says.) Then Aunt Eliza, Uncle Tim, Nick and Chloe. Nick and Chloe are really into hair too. Maybe because they're from the city.
The only problem is the septic tank. It keeps alarming. But whenever Mum suggests 'cleaning it good and proper', Dad changes the subject.
'Where are they?' Mum cried. 'We have to leave in half an hour!'
Earlier, Uncle Tim had realised his suit was in the laundry. In Queensland. He and Aunt Eliza had gone to buy a new one. They weren't back.
Mum and Dad were all dressed up, looking posh, but worried.
Beep! Beep! The septic alarm. Over it, I heard voices. Mum and Mr McGregor, our neighbour.
'Turn the darn thing off! It's driving me nuts!' he snapped.
'That alarm can't be silenced,' Mum said, firmly. 'We've tried.'
'I want it OFF!'
'Today's my daughter's wedding, Darren.' Her voice was enormously cold.
I was relieved to hear Dad. 'To reduce the pressure in a septic, flip its lid up. Just remembered,' he added, proudly.
'We'll try,' Mum sniffed.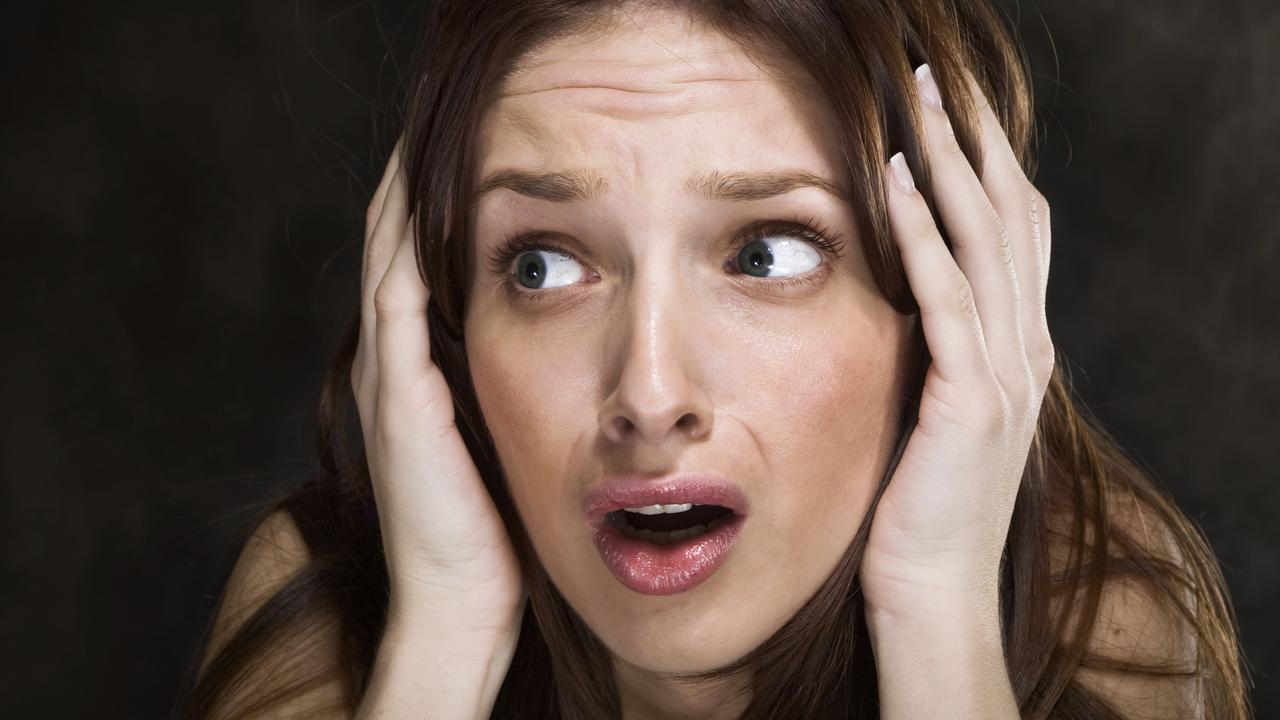 After Mr McGregor left, Mum muttered, 'Horrible man! I'd like to throw him in!'
The tank was against the fence, squashed between trees. The only way to access the handle was to walk across the lid. Dad placed a foot on the tank. A leaf dropped onto his shoulder. Lisa and Nick chatted behind me. Clouds hurried across the sky. Mum stepped onto the tank.
Crack!
I closed my eyes. I knew what had happened. Eventually, I forced my eyelids upwards.
Mum and Dad were submerged, shoulder deep, in the tank's contents.
The kids, all six of us, stood around in a kind of silent circle, staring.
We had to leave in – I checked my watch – thirteen minutes!
'Chloe! Sam! Tommy!' I ordered. 'The ladder!' They ran.
I turned to my older sister. 'Dad'll need his gross green suit. Get it. Find a dress for Mum.' Lisa ran inside.
'Nick, try ringing your parents again.' He left.
'Don't worry!' I shouted to my speechless parents.
VIDEO: Watch Rose explain why she loves writing so much.
Short story winner 10 and under
Someone tapped my shoulder. Chloe.
'The ladder's gone.' She was pale. 'To the hall. Wedding decorations, remember?'
'Now I do,' I said, grimly. 'We'll have to …' I was at a loss. I wanted to sit down and cry, but I did not. I thought of my laughing mum, my joking dad. All the fun things we do together: painting, walking, watching movies. Movies! Indiana Jones!
'Rope!' I murmured.
Nick ran up. 'Mum and Dad aren't answering.'
Lisa appeared, then Sam, holding Tommy's hand. 'I can't find Dad's suit. What'll we do?'
I found my voice. 'Someone – grab the rope.'
'Dibs not!' sang Tommy.
'Can't! My hair's done!' Chloe indicated her fancy braid.
'Not – um – in these shoes!' said Nick.
'Just can't go in there,' Lisa whispered.
'Don't, Sam!' wailed Tommy.
That left me.
I couldn't. I really couldn't. But I nodded.
'Sam. Take Tommy. Go ask Mr McGregor for a suit,' I said.
The whole way to the shed, I whispered, 'Just a spider. Just a spider.'
I stood at the shed's yellow door. Yellow does not match fear. If fear was a colour, it would be grey. Definitely.
I opened the door.
On the wall was the huntsman.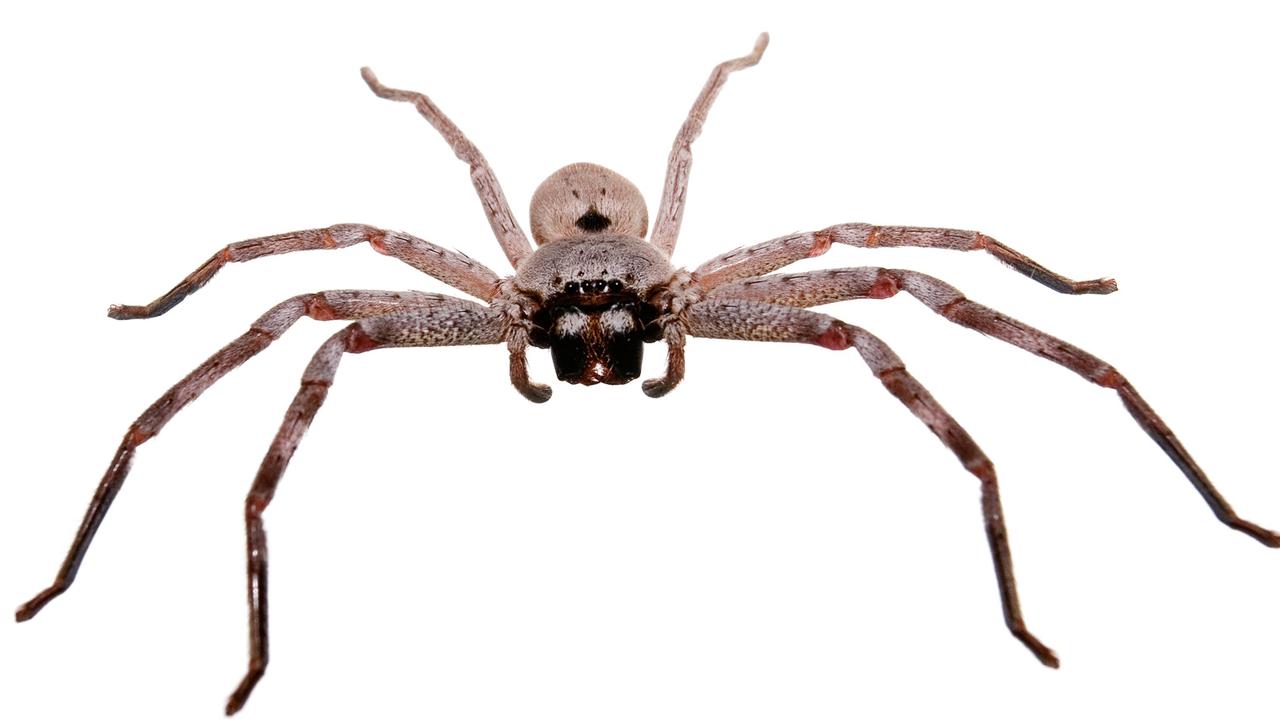 I stepped inside. One of its legs twitched. Huntsman spiders jump. If they land on you, they cling.
The rope was lying on the ground. Under the spider.
I grabbed the rope.
I sprinted away.
'Heave!' we cried. We were yanking Dad upward. We had Mum out already.
Sam jogged up. Tommy, on his back, carried a grey bundle. A suit from Mr McGregor!
Floomp! Dad collapsed on the grass.
'Wedding!' yelled Mum.
Inside, the telephone rang.
'We got lost! Our phones weren't charged!' Aunt Eliza clucked. 'We've found the car now. Home soon!'
I don't know how we did it. In 17 minutes, all of us were showered, dressed and in our
little minibus.
'Full steam ahead!' Mum cried.
We were six minutes late to the wedding. We never told Claudia why.
THE END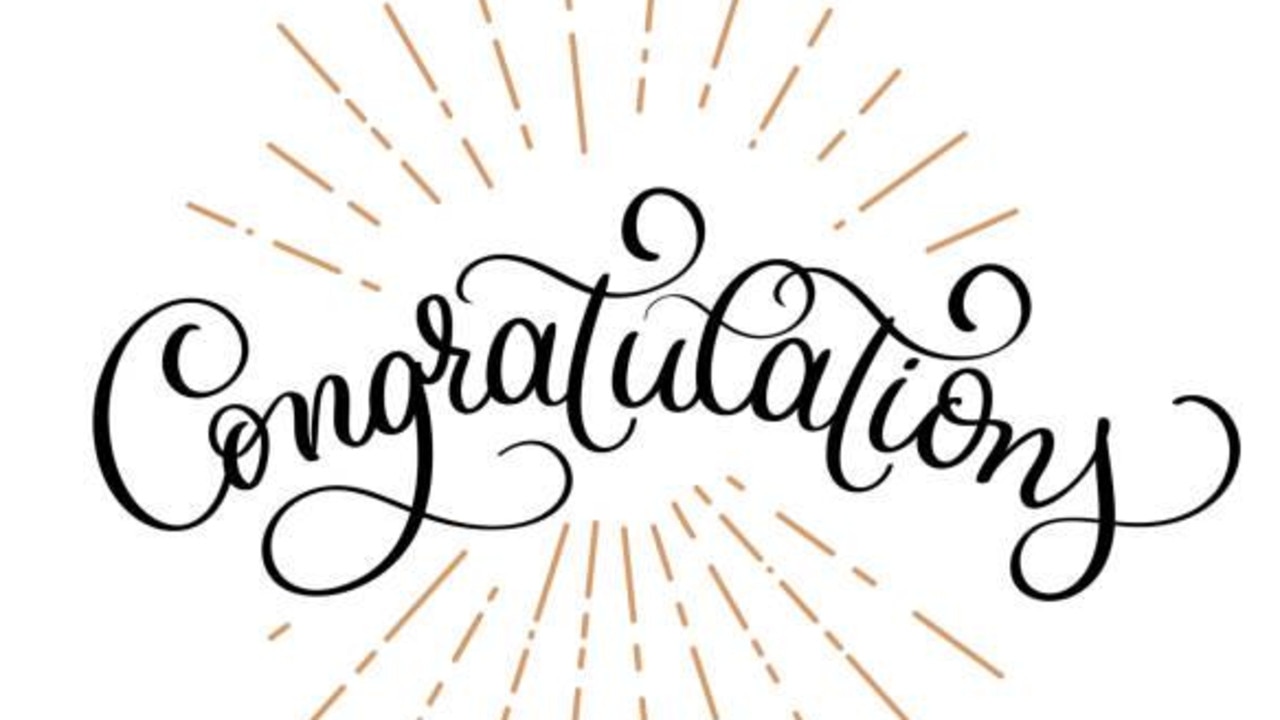 LISTEN TO THIS STORY
Other winners in this age category making up the top 25 were:
Runner-up:
2. Bridie Rogers, of Essendon North, Victoria, for The Fairy Tale Police
Judges remarks: Funny and fresh and a clever way to reinterpret a well-known genre (of fairy tales).
As runner-up, Bridie wins an ipad and book pack from HarperCollins.
Highly Commended:
3. Summer Keightley, of Innes Park, Queensland, for The Good, the Bad and the Dusty
Judges remarks: There is some lovely use of language in this nicely told and observed piece.
4. Hallie Bennett, of Wayville, South Australia, for As The Seasons Go By
Judges remarks: Lovely lyrical writing and I only wish the ending had been stronger.
5. Alice Dux, of Coogee, NSW, for A Child's Destiny
Judges remarks: A fresh and interesting idea, but needed more work in crafting and general storytelling.
6. Charlotte Woodhouse, of Watson, ACT, for Above the Sun
Judges remarks: Wonderfully distinctive voice and good use of dialogue.
7. Michael Heenan, of Torquay, Victoria, for Bob the Mouse
Judges remarks: A really funny, original and charming story.
* All Highly Commended winners receive a book pack from HarperCollins.
Other Finalists in the top 25
8. Hannah Moore, of Berowra, NSW, for The Garden
9. Celeste Johnsdorfer, of Brighton, Victoria, for The Hidden World
10. Viva McGillvray, of Box Hill North, Victoria, for Pickle
11. Chloe Toogood, of Lynton, South Australia, for Playground Detective Series – Book 1: The Case of the Missing Lunchbox
12. Leo Spent of Tasmania, for A Day in the Life
13. Adele Mewett, of Duffy, ACT, for The Big Adventure
14. Rafa Siemer, of Walgett, NSW, for Blu Roo
15. Audrey Reinhardt, of Middle Ridge, Queensland for The Sausage With Problems
16. Rachael Zigomanis, of Heidelberg, Victoria, for Bouncing Back
17. Archer Reyne, of St Arnaud, Victoria, for Grandma's House
18. Harriet Grigg, of Redfern, NSW, for Super Pups
19. Sybella Newman, of Bexley, NSW, for The Magic Map
20. Jade Summer Walker, of Dingley Village, Victoria, for Polly's Plants
21. Audrey Cole, of Malvern East, Victoria, for Heart of the Ocean
22. Austin Su, of Glen Waverley, Victoria, for E = Murder C2
23. Rose Hyde, of Newstead, Victoria, for The Dog from Quintia
24. Oscar Hetteling, of Everton Park, Queensland, for The Boy Who Knew Just Enough
25. Salih Sheriffdeen, of Newport, Victoria, for The Best Shot