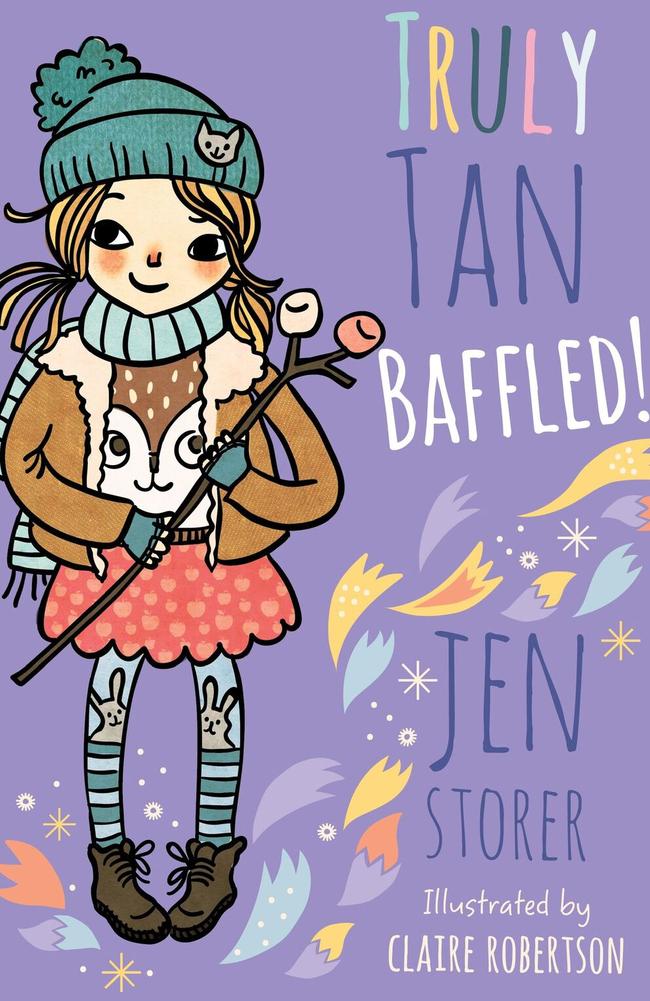 IT is winter in Peppercorn Valley and Tan and her very best friend Gloria go to a bonfire. At school. At night. They also go on a lantern walk and spy on Journeys End. Journeys End is the creepiest house in Peppercorn Valley. And the old ladies who live there have painted weird symbols all over the outside walls. What could the symbols mean? And is the house haunted and if so, are the old ladies in danger? Tan has a hunch they are, but this mystery is complicated and she is baffled!
QUICK REVIEW
Truly Tan Baffled! was like going into a lolly shop for three hours — that's how good this book was.
— Ellie, age 11
READ THE FIRST 3 CHAPTERS FREE
WIN A CLASS SET
Win a copy of Truly Tan Baffled! for everyone in your class. simply write the first sentence of a spooky story in 25 words or less and email it to kidsnewsbookclub@news.com.au with the subject line: Truly Tan: Baffled competition.
BECOME A BOOK CLUB MEMBER AND SAVE $5 ON THIS BOOK
Truly Tan Baffled!, by Jen Storer is on sale in our Kids News Shop for $16.99.
But members of the Kids News Book Club can purchase Head Kid for $5 less at just $11.99.
Only members will be sent the special discount code each month via email.
To join for the discount plus special offers, occasional free books, chats with authors and more competitions, get your parent or guardian to sign a consent form HERE and send to kidsnewsbookclub@news.com.au. Then we will sign you up.
ALREADY A MEMBER?
If you are already a member, you can purchase at https://kidsnews.myshopify.com/ with the discount code we email you at the end of each month.