WHAT THIS BOOK IS ABOUT
Every kid wants to laugh, but Max is the boy who can make it happen.
And it's about time he used his talents for a good cause.
Max is the funny kid … and there are endangered animals to save!
Putting the fun in fundraising, launching a puppy-smuggling operation, fighting the great Redhill canteen war and planning a secret theme park are just some of the things in store for Max and his friends in this brand-new Funny Kid adventure.
For fans of Diary of a Wimpy Kid, Tom Gates and WeirDo, Funny Kid is the mega-bestseller from author-illustrator Matt Stanton.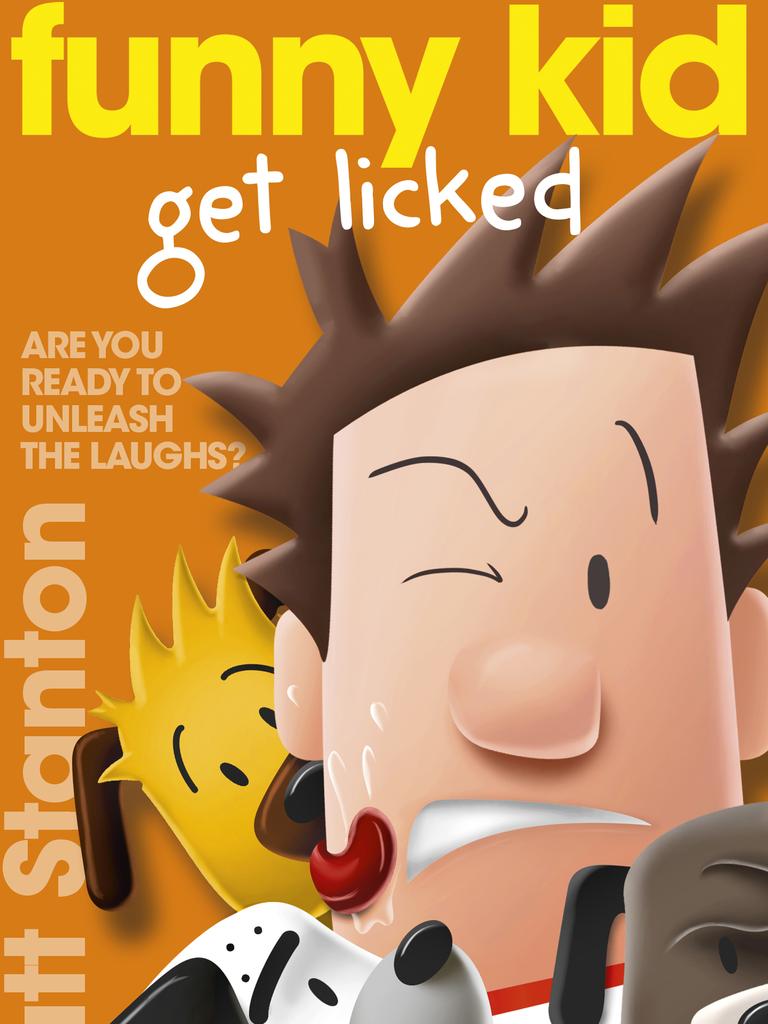 KIDS' REVIEWS
My new ultimate favourite book! — Lachie
My mum laughed out loud! — Aidan
My favourite thing in the book was everything — Elliott
Better than Wimpy Kid, Big Nate and Tom Gates combined!' — Ally
COMPETITION – Win a copy for you and a friend
Win a copy of Funny Kid Get Licked for yourself and one to share with a friend.
Tell us your funniest animal story in 25 words or less and send to kidnews@news.com.au with the subject line: Funny Kid Get Licked competition.
READ THE FIRST THREE CHAPTERS FREE
DISCOUNT BOOK OFFER — BECOME A MEMBER NOW
Members of the Kids News Book Club can purchase Funny Kid Get Licked for $5 less than you can buy it in shops.
Only members will be sent a special discount code each month via email.
To join for the discount plus special offers, occasional free books, chats with authors and more competitions, get your parent or guardian to sign a consent form HERE and send to kidsnewsbookclub@news.com.au. Then we will sign you up.
ALREADY A MEMBER?
If you are already a member, you can purchase Funny Kid Get Licked at https://kidsnews.myshopify.com/ with the discount code we email you by the end of each month.
EXTRA READING
Matt Stanton: making people laugh