Australia now has an "electric highway" right around the country for charging electric cars.
It's an example of people power: fed up with waiting for the government to provide enough chargers, electric-car owners have built the charging network themselves.
The result of the three-year project is that there is now a charger near every populated* part of the country.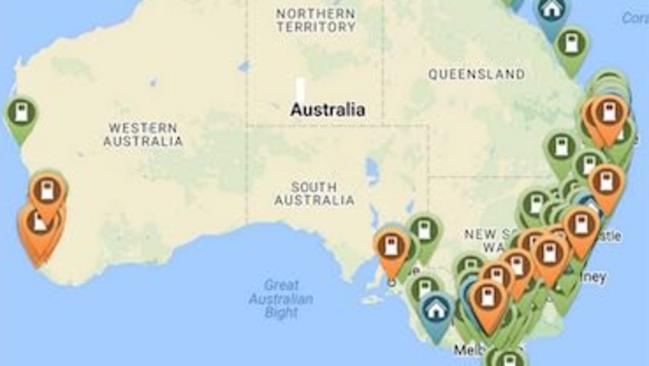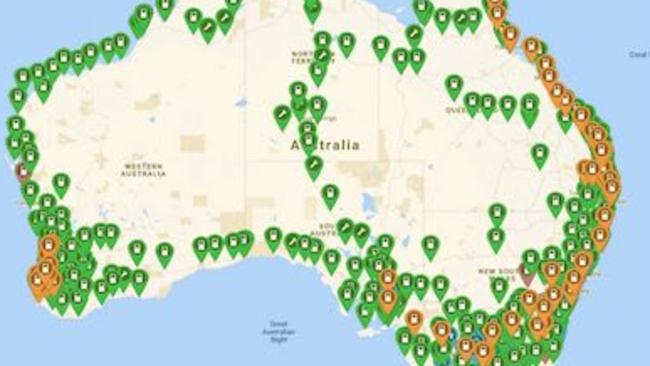 Just two years ago massive areas of Australia were without chargers.
The big achievement is due to a voluntary* program by the Tesla Owners Club of Australia (TOCA), which split the costs of the power points with the Australian Electric Vehicle Association to fill the 10,000km of gaps where there were few or no chargers.
The route* now spans an incredible 17,000km, which means you can complete a round-Australia road trip in an electric car.
The network is made up of chargers that are about 200km apart on average, with the farthest distance between charge points being 400km. Most are capable* of adding 110km of range* in 30 minutes.
Richard McNeall, a TOCA member and co-ordinator of the Round Australia Project, said the project shows Australians can make a change without having to wait for the government to take action.
"We're endeavouring* to show that there is "people power" behind the drive to EV's (electric vehicles), and hopefully governments can follow," he said.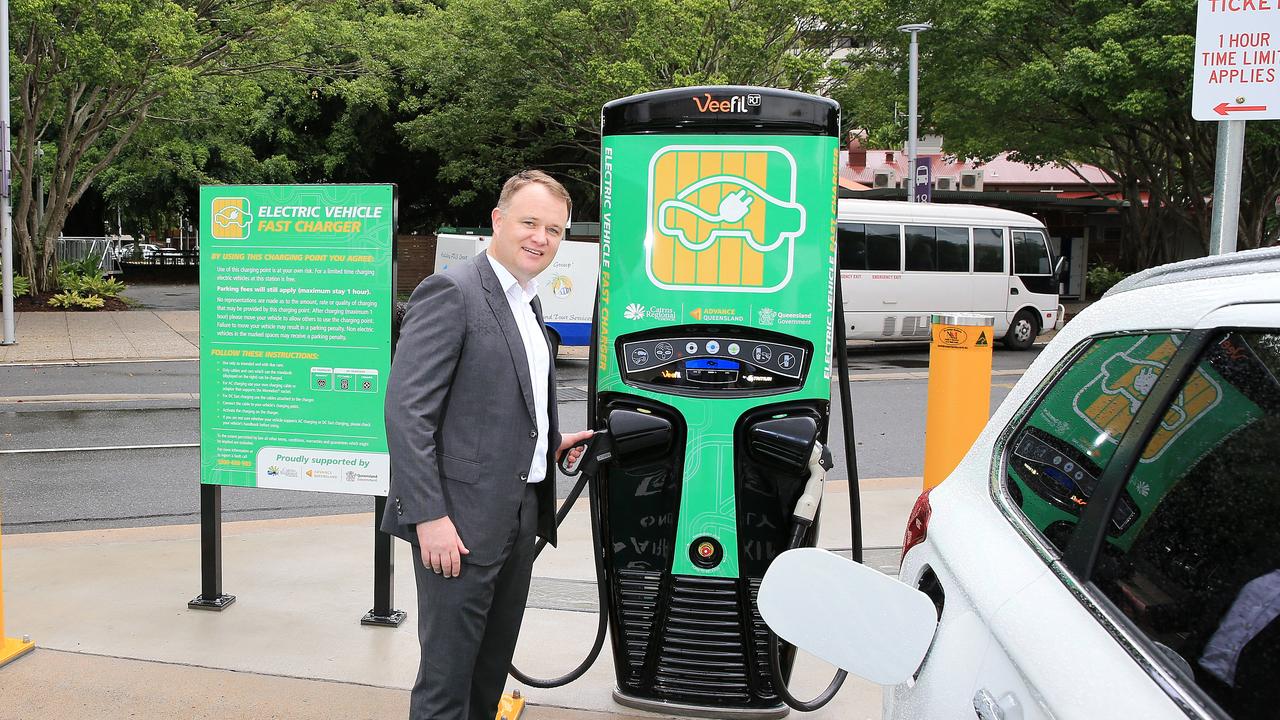 "The Queensland government, so far, is the only state that has really thrown its weight* behind electric vehicle charging."
Earlier this year, the Queensland government completed its electric car "super highway" which allows electric car owners to drive all the way from Cairns to Coolangatta.
Electric charging at the stations will be free for the first 12 months before fees are introduced, bringing the cost to charge an average car to about $45.
Australians have been slow to switch to electric cars compared to the US, China and Europe. They made up just one in 10,000 new cars sold in Australia last year.
UK-based vehicle* pollution expert Andrew Fulbrook said the government needs to provide incentives* if Australia is to have 10 to 15 per cent of all cars and other vehicles running on electric power between 2025 and 2030.
Examples of incentives include free parking, free charging, cheaper registration and paying less tax than for regular cars.
However, critics* of electric cars say they should sell on merit — because they're actually better — not through government subsidies*.
To find out more, about the Round Australia Project and the electric highway visit teslaowners.org.au
EXTRA READING
Greens want only electric cars by 2030
GLOSSARY
populated: people live there
voluntary: without payment
route: the way taken
capable: able, having the ability
range: the distance you can travel
endeavouring: trying
thrown its weight: supported
vehicle: cars, trucks, buses
incentives: encouragements
critics: people who disagree
subsidies: a payment to help something happen
LISTEN TO TODAY'S STORY
QUICK QUIZ
How long did it take to build the charging network?
Which two organisations worked on and paid for the project?
What does TOCA stand for?
What cities does the Queensland "super highway" link?
Name three examples of possible incentives to buy electric cars.
CLASSROOM ACTIVITIES
1. By the numbers
In the story, you have read it takes 30 minutes to charge your car with enough power to drive 110km.
How many kilometres could you drive if you charged your car for:
15 minutes?
20 minutes?
45 minutes?
60 minutes?
Write the number sentences to work out your answer. Then, write the number sentences that show how long it would take to drive your car at a speed of 100km an hour to a charging station:
Time: Allow 20 minutes
Curriculum Link: Mathematics
2. Extension
Do you think that the government should encourage people to buy electric cars rather than petrol or diesel cars? Write a list of reasons that back up your opinion. Then, use your list to write a post or letter to the editor of Kids News on this question.
Time: Allow 30 minutes
Curriculum Links: Civics and Citizenship, English
VCOP ACTIVITY
After reading the article, with a partner, highlight as many connectives as you can find in pink. Discuss if these are being used as conjunctions, or to join ideas and create flow.
QUESTION: Do you think your family should buy an electric car? Why or why not?
Explain your answer using full sentences. Use lots of adjectives.