The World Health Organisation has officially declared the global coronavirus crisis a pandemic.
"The WHO has been assessing this outbreak around the clock and we are deeply concerned both by the alarming levels of spread and severity*, and by the alarming levels of inaction," WHO chief Tedros Adhanom Ghebreyesus said at a press conference in Geneva early on Thursday morning.
"We have therefore made the assessment that COVID-19 can be characterised* as a pandemic."
Prime Minister Scott Morrison on Wednesday announced a $2.4 billion package for Australia's health system to help it respond to the coronavirus crisis.
Mr Morrison was joined by Health Minister Greg Hunt to announce details of the package.
From Friday, March 13, a telehealth service will be available and it will be bulk-billed at no cost to patients.
Mr Hunt said a new Medicare item would be created so people in isolation and vulnerable patients could access health treatment from their homes.
"That means for our elderly, for indigenous Australians over the age of 50, elderly over the age of 70, for people with chronic conditions and either pregnant mums or parents with young children who are isolated at home, they can also receive advice over the phone," Mr Hunt said.
About 100 pop-up respiratory clinics will also be funded to make it easier for people to get tested if they think they have the virus.
GPs will also be supported to introduce a drive-through service or a separate entrance to their practices.
Mr Hunt said the plan involved "ensuring full preparation phase" for the nation's medical stockpile.
WHAT IS A PANDEMIC?
WHO defines pandemic as "an outbreak of a new pathogen that spreads easily from person to person across the globe".
But Dr Tedros warned the word should not cause "unreasonable fear", saying more than 90 per cent of the world's cases were still in just four countries: China, South Korea, Italy and Iran.
"Pandemic is not a word to use lightly or carelessly. It is a word that, if misused, can cause unreasonable fear, or unjustified acceptance that the fight is over," he said.
"Describing the situation as a pandemic does not change WHO's assessment of the threat posed by this coronavirus. It doesn't change what WHO is doing, and it doesn't change what countries should do."
More than 120,000 cases of COVID-19 are now confirmed across 114 countries, and 4373 people have died.
As of Wednesday evening, Australia had 128 cases, with 65 in New South Wales, 22 in Victoria, 20 in Queensland, 9 in both Western Australia and South Australia and 3 in Tasmania.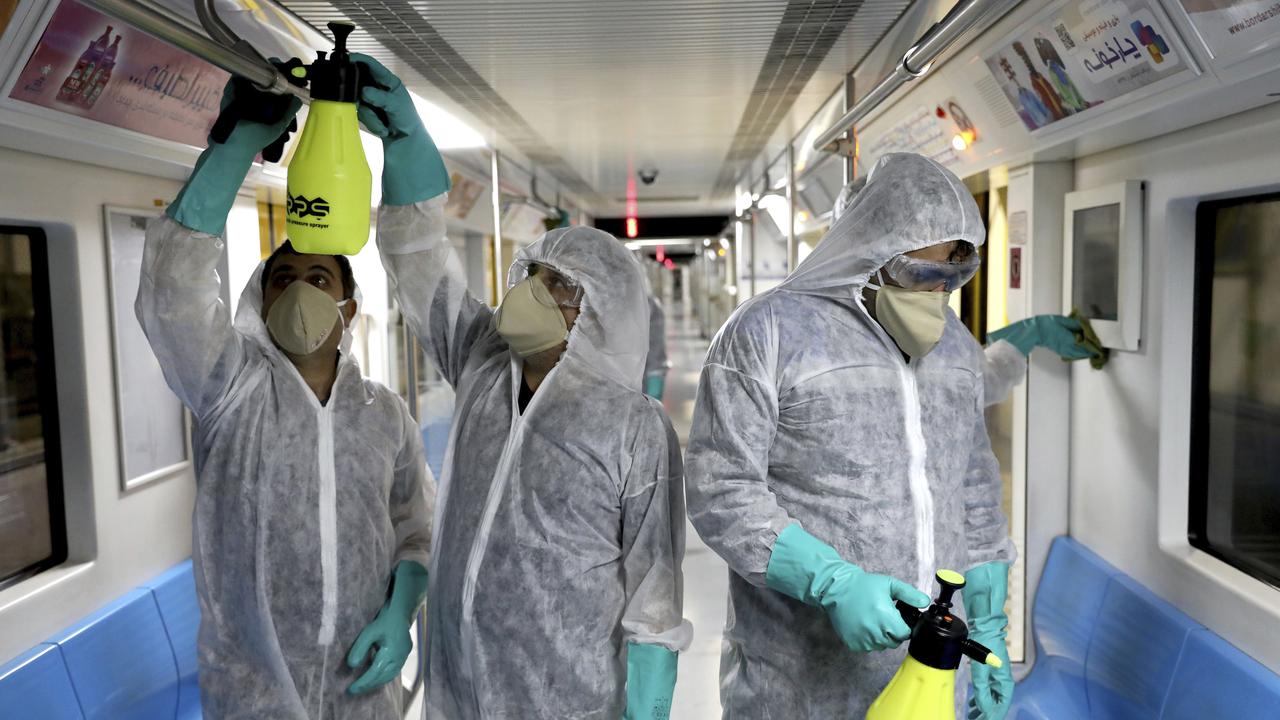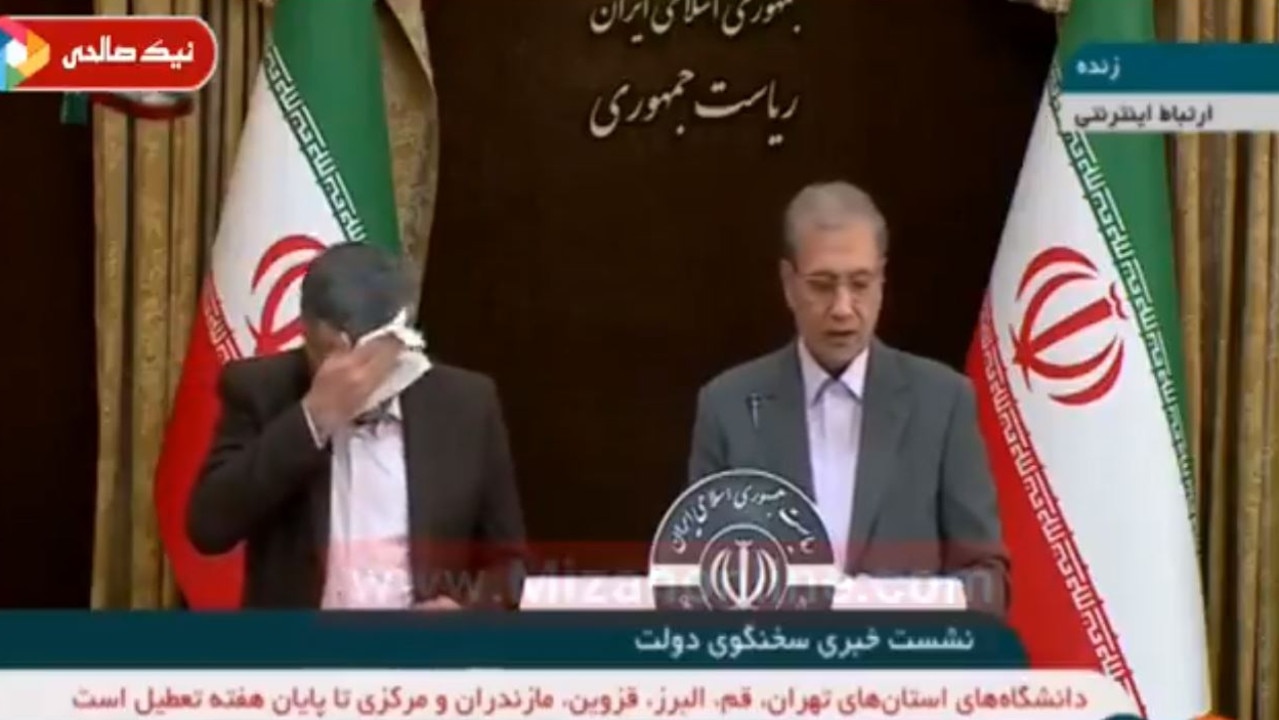 The pandemic declaration is the first since an influenza pandemic in 2009, and triggers a range of responses from governments, including preparing hospitals for an increase of patients and issuing public health messages about, for instance, staying home if ill.
An epidemic is different to a pandemic. An epidemic is a sudden increase in the number of cases of an illness.
Mainland China, where the virus originated, still accounts for the vast majority of infections, with most of the cases in the city of Wuhan.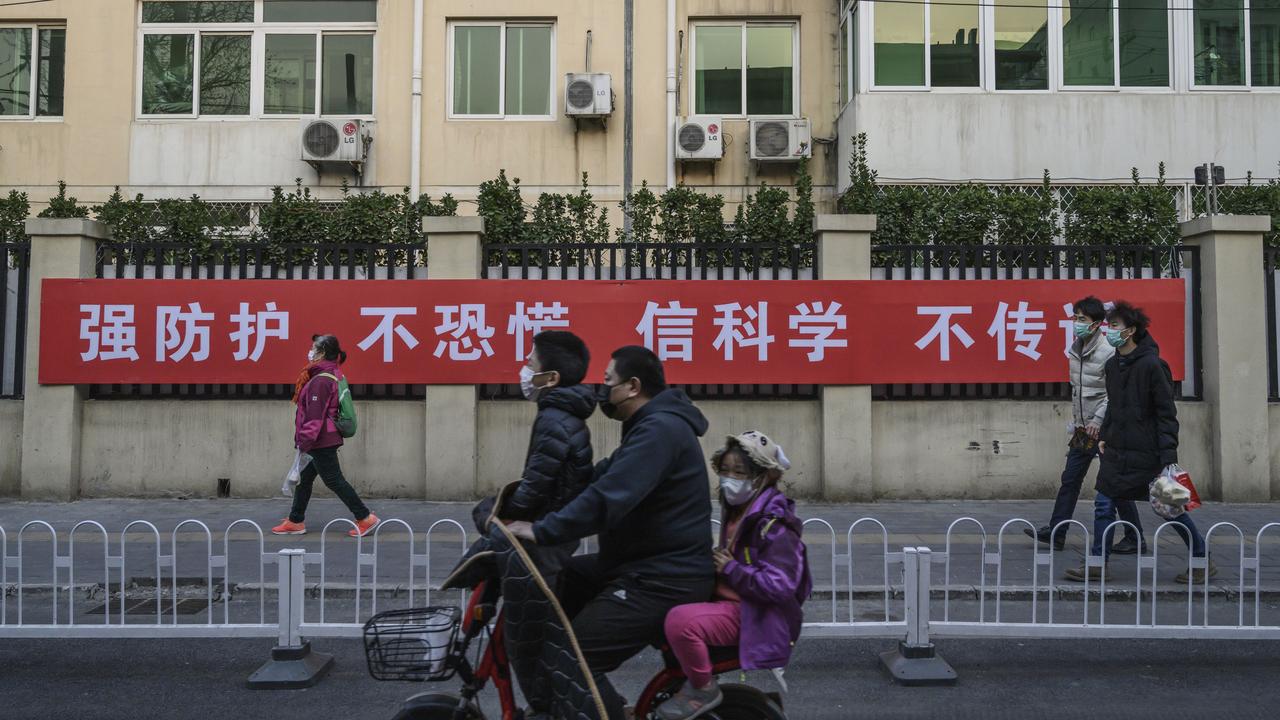 Outside China, Italy and Iran are the two countries hardest hit so far by the virus. The Italian government announced on Monday that the entire country of 60 million people is in lockdown, restricting travel, cancelling public gatherings and limiting shop and restaurant hours. The measures were further tightened on Wednesday and only food shops and pharmacies are allowed to open.

Italian officials reported more than 12,000 cases of the virus and Iran, 9000 cases, by Wednesday.
WILL THE TOKYO OLYMPICS HAPPEN?
Japan is set to host the 2020 Summer Olympics in Tokyo beginning July 24.
At this stage, the Olympics will go ahead, though Australia has not ruled out withdrawing its athletes if the coronavirus continues to spread.
Sport Minister Richard Colbeck said Aussie sports stars should not be participating at the risk of their health.
"Australian athletes are ready to make their mark at the Tokyo Olympics – but it should not be at the risk of their health and wellbeing," he said.
CORONAVIRUS AND THE ECONOMY
It's understood the impact of the virus on the Australian economy will be more significant than the recent bushfires.
The Australian economy is the financial* situation of the country: whether things of value are being grown and made and sold or bought within Australia and overseas, whether people have jobs and are being paid and whether businesses are making money.
When people feel confident about the future, the economy tends to go well and when people lack confidence, the economy tends to slow down.
The Australian Stock Exchange — which is where shares in Australian businesses are bought and sold — has had a difficult few days, due to the impacts of the coronavirus on the economy.
Australia currently has a travel ban in place preventing people coming from mainland China, Italy, Iran and South Korea to visit Australia.
Fewer visitors to Australia and reduced travel overall means airlines and other travel and tourism businesses suffer.
Virgin Australia, for instance, is reducing its fleet of planes as well as planning fewer flights amid cancellations on international and domestic routes due to the coronavirus.
Coronavirus v The Flu: The questions we've all been asking
GLOSSARY
severity: how severe something is
characterised: able to be described as
financial: to do with money
EXTRA READING
WHO names coronavirus COVID-19
Too many dirty hands to be healthy
Vaccinations eliminate rubella from Australia
QUICK QUIZ
What is a pandemic?
Which European country is experiencing the biggest outbreak?
Where and when are the next Olympics?
What has COVID-19 done to the Australian Stock Exchange?
What is Virgin doing as a result of the coronavirus?
LISTEN TO THIS STORY
CLASSROOM ACTIVITIES
1. Cause and Effect
There have already been many effects from COVID-19 that are impacting Australia despite not having a large-scale outbreak of the disease on our shores.
List some of these effects (include things listed in the article and others you may know of).
A global pandemic will have huge effects on all aspects of our lives both on a personal level as well as nationally and globally.
Think about all the flow-on effects that might occur if this disease continues to spread and we have a global pandemic and more specifically if we have a large-scale outbreak in Australia.
Consider the following areas:
HEALTH
EDUCATION
TRAVEL and TOURISM
BUSINESS
FOOD SUPPLIES
SPORT
You can add another category if you think of something that doesn't fit in one of the above.
Time: allow 20 minutes to complete this activity
Curriculum Links: English, Health and Physical Education, Science, Critical and Creative Thinking, Intercultural Understanding
2. Extension
The article mentions the countries where the majority of the cases of the virus have been confirmed. On a map of the world, plot the countries that confirmed COVID-19 cases have occurred.
Time: allow 20 minutes to complete this activity
Curriculum Links: English, Health and Physical Education, Science, Critical and Creative Thinking, Intercultural Understanding, Humanities and Social Sciences – Geography
VCOP ACTIVITY
After reading the article, with a partner, highlight as many connectives as you can find in pink. Discuss if these are being used as conjunctions, or to join ideas and create flow.
HAVE YOUR SAY: What part of the coronavirus story most interests you? What would you like to know more about?
No one-word answers. Use full sentences to explain your thinking. No comments will be published until approved by editors.