Climbing Mount Everest became even more dangerous this season as a human traffic jam formed close to the summit*.
At least 10 people have died, possibly as a result of the crowds.
Weather determines when anyone can attempt to reach the 8848m peak of the world's highest mountain. Climbers wait at Everest Base Camp until the weather forecast* is good. A short period of clear days meant lots of people tried to summit at once.
Keshab Paudel, from Peak-Promotion, the company that organised the climb for one of the people who died on the way down from the summit, blamed "dehydration*, exhaustion and tiredness after being caught in the jam of climbers".
STRIKING PHOTO STUNS WORLD
A photograph widely seen around the world in recent days shows a long line of climbers at a standstill on the approach to the summit of Mount Everest.
The photograph was taken at the Hillary Step* on Wednesday last week.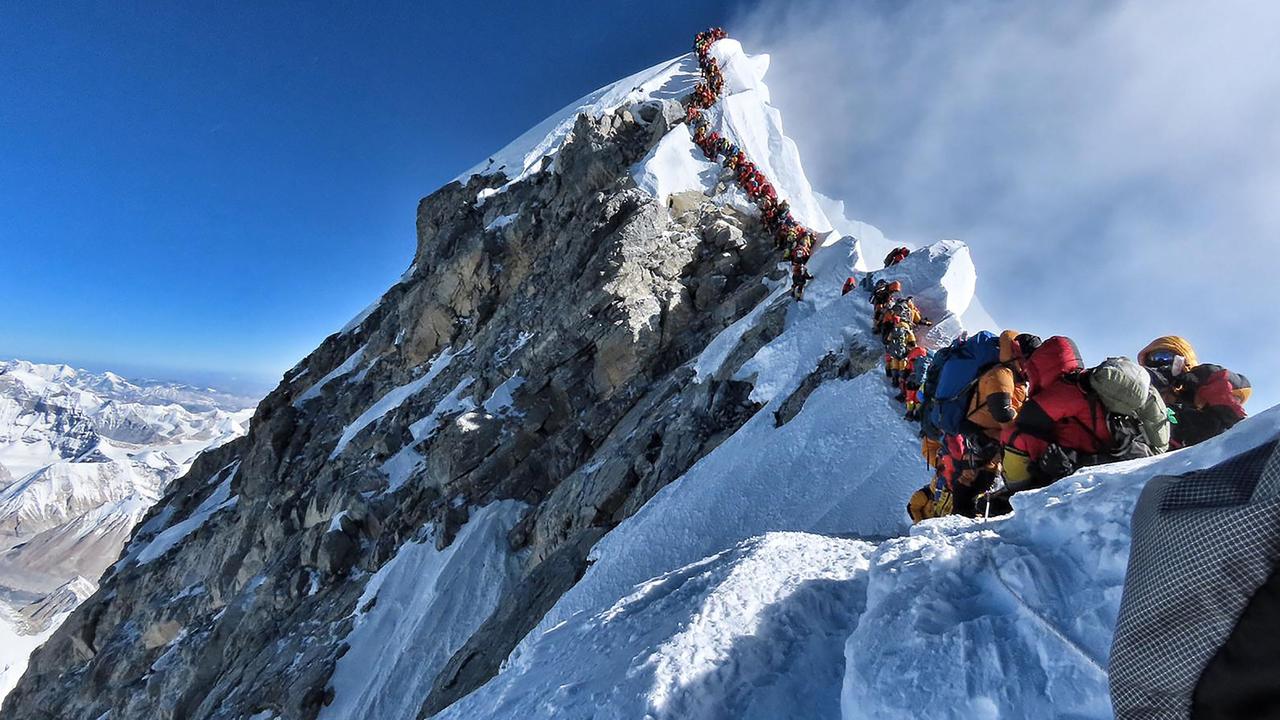 It was posted to social media platform Twitter on Thursday by Nirma Purja, a former Nepali soldier and Royal Marine*, who said he managed to have his time on the summit, despite "heavy traffic". Mr Purja estimated there were about 320 other climbers stacked in the freezing conditions, waiting to get to the peak.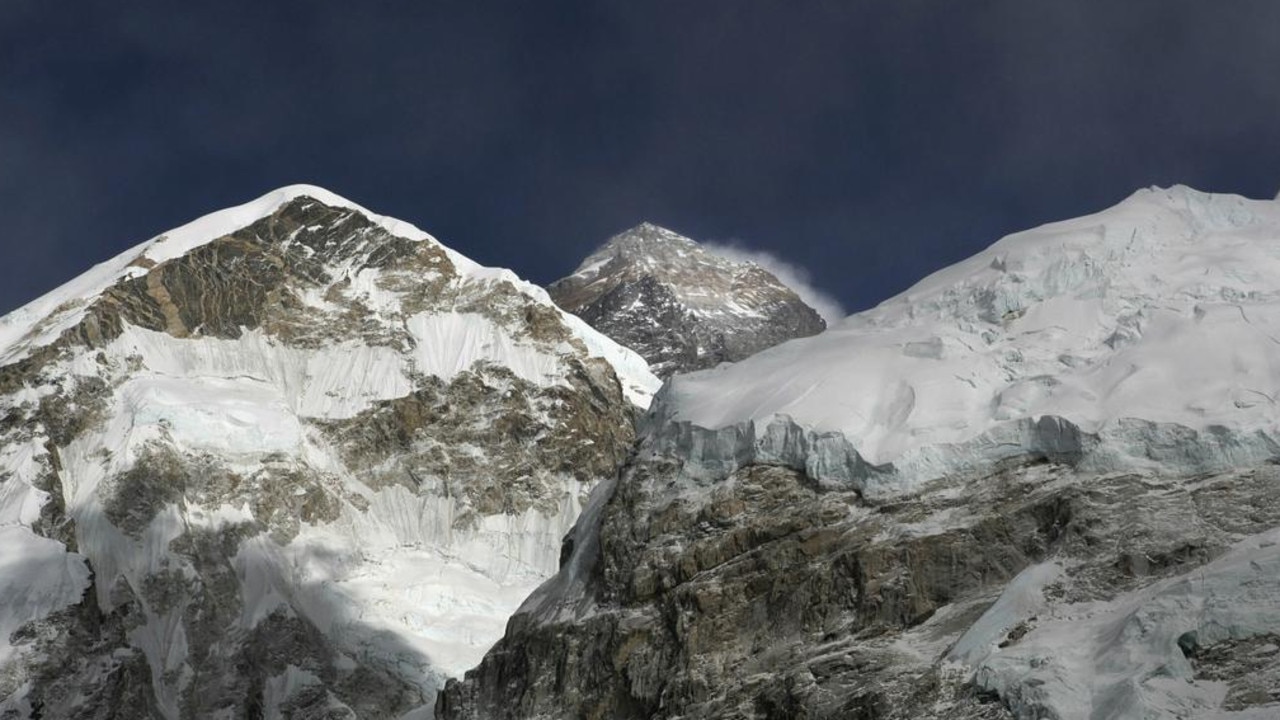 ALWAYS DANGEROUS
Attempting to climb Mount Everest is extremely dangerous, even without crowds.
Almost everyone who climbs uses oxygen in tanks they carry with them.
Everest has rarely been climbed without oxygen. In fact, Reinhold Messner and Peter Habeler were the first to do so in 1978 and until their success many people believed it wasn't physically possible. Fewer than 200 people in total have succeeded in the 98 years since 1921, which was the year someone first tried to reach the summit.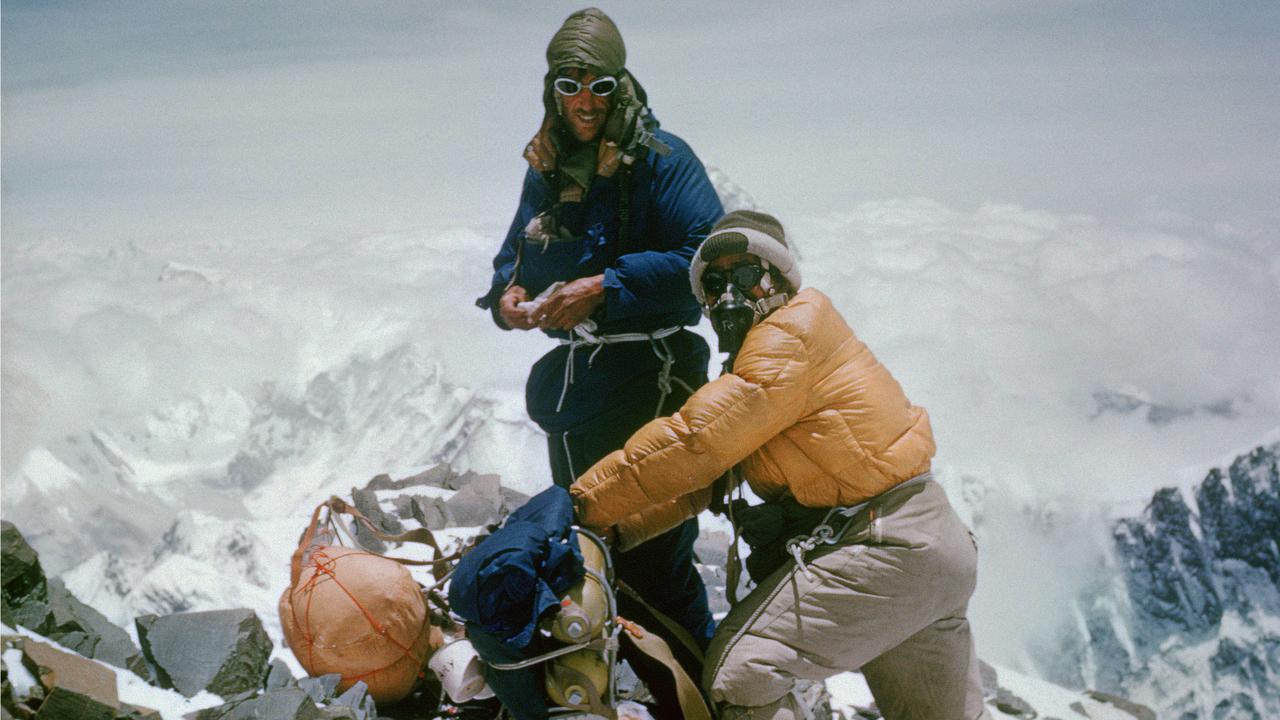 At the summit, there is only 33 per cent (or one third) of the oxygen in the air as there is down at sea level. Imagine you are swimming laps in a pool and only actually breathing one in every three times you turn your head to breathe.
Lack of oxygen can lead to altitude* sickness, which causes headaches, vomiting and tiredness. Serious altitude sickness can lead to death.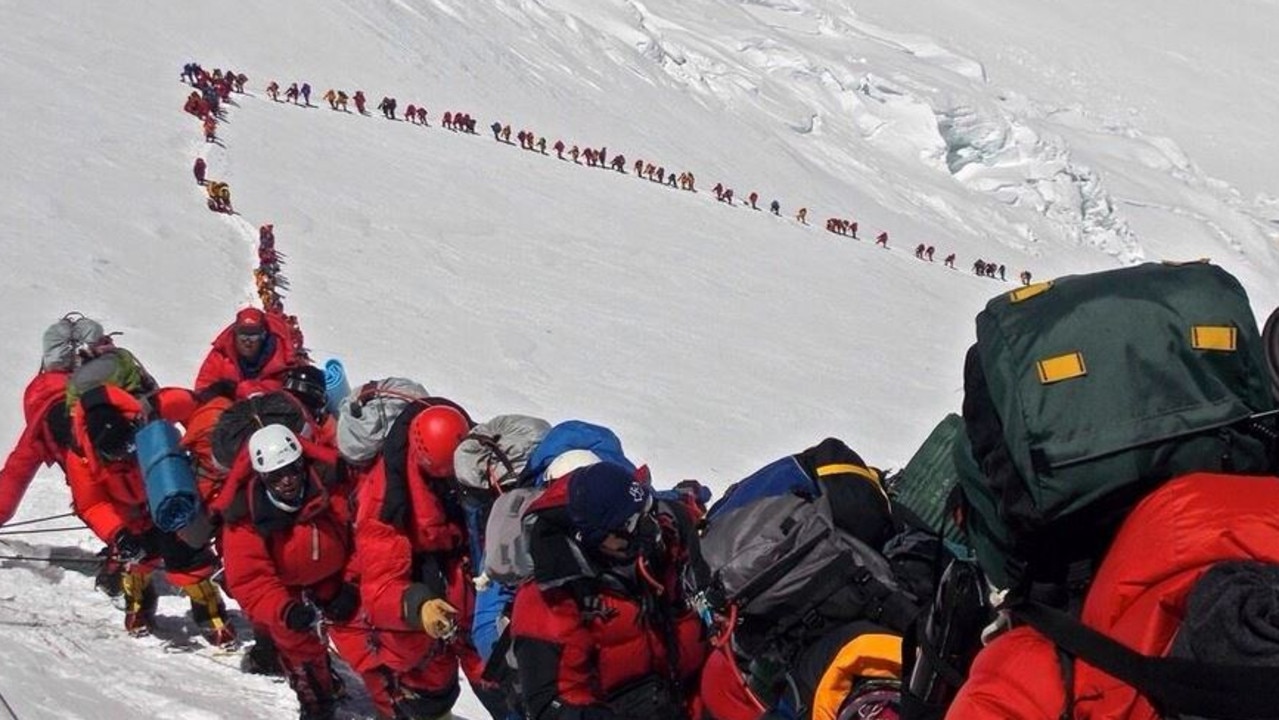 WHY A QUEUE IS DANGEROUS
Queues delaying climbers reaching the summit of Everest are dangerous because there is more chance a climber will have used up their oxygen supply before they have time to get back down to a safe altitude where they don't need to use bottled oxygen.
Delays also mean that climbers have been out in the cold for longer and are more tired and hungry, which makes it harder to concentrate to stay safe on the way down.
Krishma Poudel, of Nepali mountaineering company Peak Promotion, explained the dangers.
"Before you reach the summit, you have to wait and every minute counts at the height," she said.
"You've been walking since 8am the day before without eating or a proper rest and exposed to that temperature, there's a high risk of being frostbitten* and hypothermia*," she told NBC.
KEEPING EVERYONE SAFE
This year, 379 climbers from around the world had permits to attempt to summit Everest during the short climbing season. That number does not include the Sherpas, who are local, professional guides to help visitors get up and down safely.
There are no fitness or skills tests for people who want to try to get to the summit. Some people believe that there are climbers who are not fit or experienced enough to climb safely.
Some believe that there are climbers who don't have enough Sherpas to help them stay safe and others believe some climbers have too many Sherpas helping them, which contributes to the overcrowding.
GLOSSARY
summit: top, or get to the top
forecast: prediction
dehydration: not having enough water
Hillary Step: an almost vertical rock face on the climb to Mount Everest summit, named after climber Edmund Hillary
Royal Marine: member of part of the UK's Royal Navy
altitude: how high above sea level
frostbitten: damage to part of the body from extreme cold
hypothermia: medical emergency where the body loses heat faster than it can warm up; happens when body temperature drops below about 35C. Normal body temperature is about 37C
EXTRA READING
Man climbs Everest for 23rd time
From paralysis to Mount Everest
Mysterious 'Yeti' footprints found in Himalayas
QUICK QUIZ
How high above sea level is Mount Everest?
How much oxygen is in the air on the top of Everest?
Name two reasons a queue on Everest is dangerous.
How many climbing permits were issued this season?
What is normal body temperature? At what temperature does hypothermia happen?
LISTEN TO THIS STORY
CLASSROOM ACTIVITIES
1. Safety first
Some of the deaths on Everest could possibly be prevented with a few extra safety checks and procedures put in place. After reading the Kids News article on the human traffic jam on Everest last week, work with a partner and make a list of some extra safety measures that could be made compulsory for climbers wanting to reach the top of Everest.
Your safety measures could be to do with level of experience, fitness levels, medical checks, number of guides required, amount of oxygen needing to be carried, plans for adverse weather conditions, number of climbers on the mountain and so on.
For example, climbers must have at least climbed 3 high mountains around the world before attempting Everest.
Time: allow 25 minutes to complete this activity
Curriculum Links: English, Geography, Critical and Creative Thinking, Personal and Social
2. Extension
Write a diary entry from the perspective of a climber who has made it to the peak of Everest, achieving a lifelong dream. Use descriptive and emotive language and explain how that person may be feeling, physically and emotionally. What hazards have they faced and are still to face on their descent down the mountain.
Time: allow 15 minutes to complete this activity
Curriculum Links: English, Critical and Creative Thinking
VCOP ACTIVITY
With a partner see if you can identify all the doing words/verbs in this text. Highlight them in yellow and then make a list of them all down your page. Now see if you and your partner can come up with a synonym for the chosen verb. Make sure it still makes sense in the context it was taken from.
Try to replace some of the original verbs with your synonyms and discuss if any are better and why.
HAVE YOUR SAY: Would you climb Everest? If you were in charge of rules for climbers, how would you make it safer?
No one-word answers. Use full sentences to explain your thinking. No comments will be published until approved by editors.