School lunch box sweet treats have been exposed as containing very high levels of salt.
They contain so much salt that a child would exceed* their entire recommended sodium* intake for the day by eating a single choc chip muffin.
Obesity campaigners LiveLighter checked the salt content of 20 popular lunch box snacks and have revealed the top 10 saltiest lunch box snacks on the market.
It seems counterintuitive* but the worst of the salty offenders actually turned out to be a sweet treat – Woolworths Select Double Choc Chip muffin with 607mg of sodium a serve.
This exceeds the daily salt intake recommended for children aged 4-8 – and is two thirds of the daily salt intake of a child aged 9-13.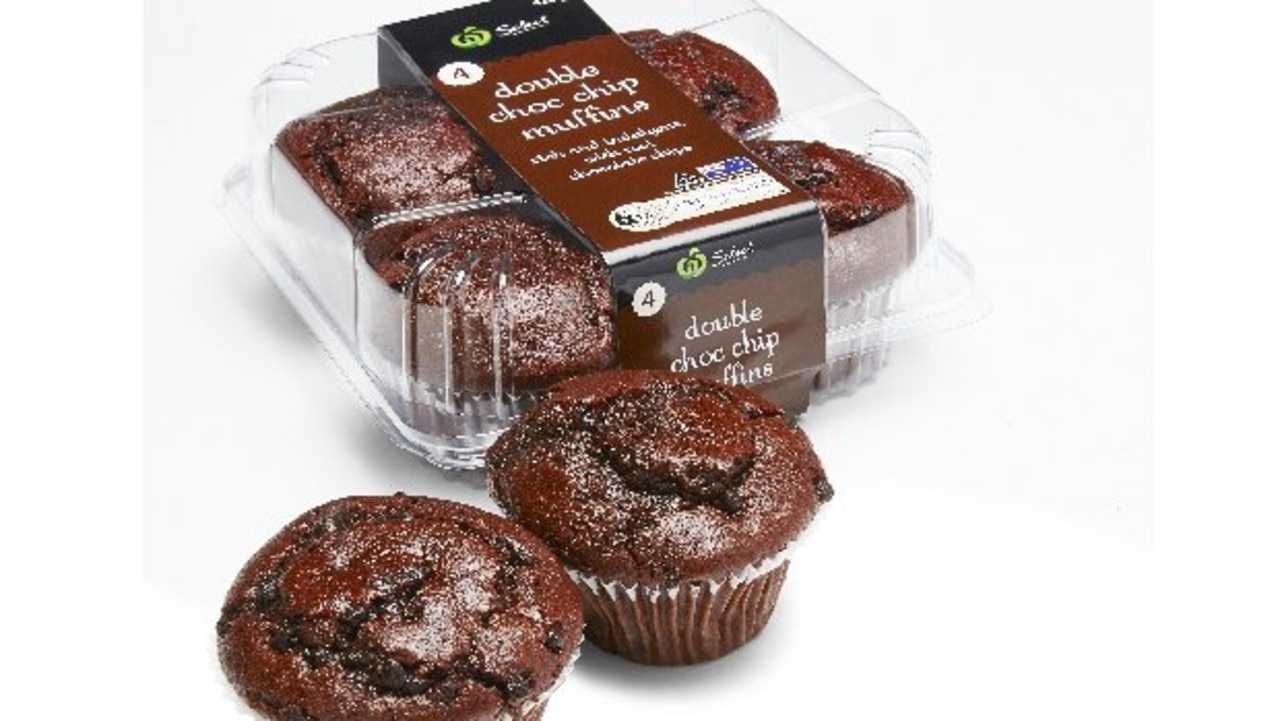 Coles banana bread slice with 393mg of sodium per serve had the second highest salt content among the lunch box snacks tested.
LiveLighter Campaign Manager Alison McAleese said the salt in the sweet treats was high because they contained two different types of baking soda and they were also large portion sizes.
To make matters worse the muffins were also packed with sugar and saturated fat making them even more unhealthy, she said.
The next worst offenders were 'fake cheese' flavoured crisps, crackers and dippers with the highest sodium content per 100g among all the products.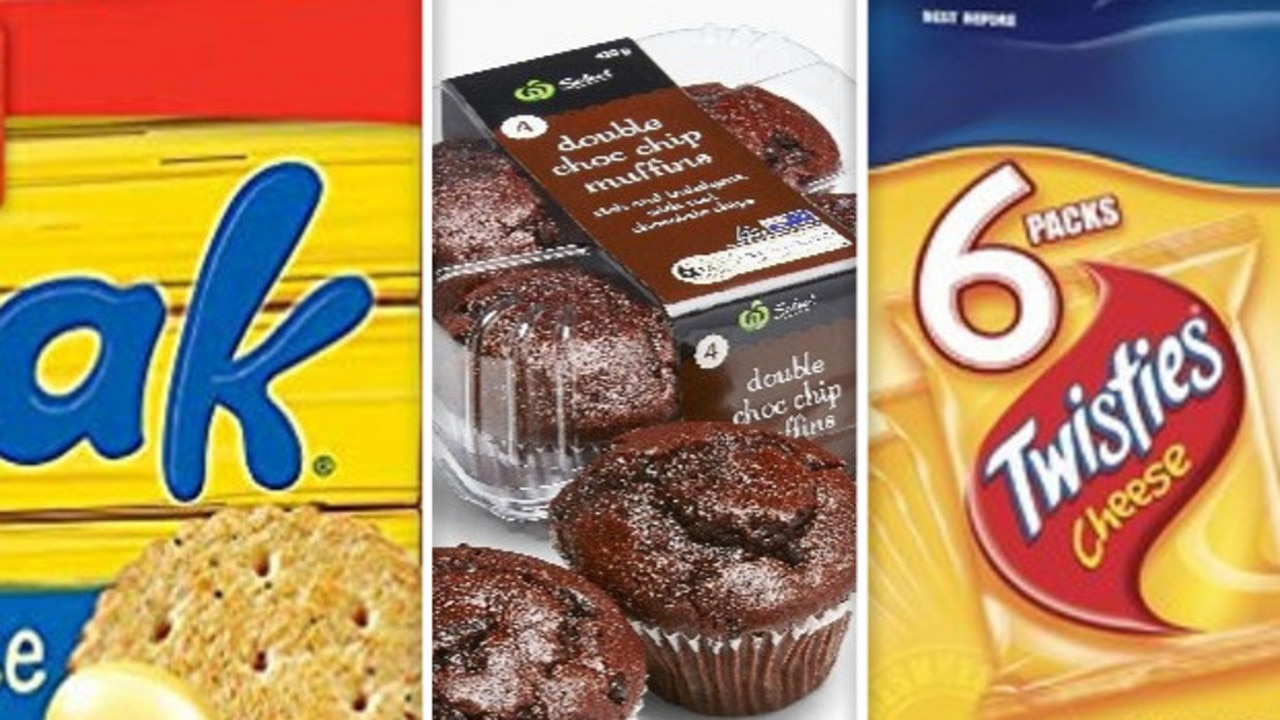 LiveLighter is urging parents to steer clear of Cheezels (1200mg of sodium per 100g), Woolworths Crispbread & Cheese Cheddar Dip (1100mg sodium per 100g) and Coles Cheese Spread & Crispbread Snacks (1100mg sodium per 100g).
Each of these products contain nearly a third of the recommended daily sodium intake for 9-13 year-olds and it was only the small pack sizes (25g) that meant they were not as bad as the muffins and banana bread.
Foods with healthy salt levels contain less than 120mg of sodium per 100g and some of cheesy snacks had 10 times that level, the survey found.
"Some of these snacks serve up nearly half the recommended sodium intake a child should eat in one day, not to mention the other processed ingredients," Ms McAleese said.
"This much salt in a child's diet puts them at risk of high blood pressure and can lead to chronic* diseases in the long run, she said.
Children learn their taste preferences at a young age and would develop lifelong preferences for salty food if they were fed high salt options when young, she said.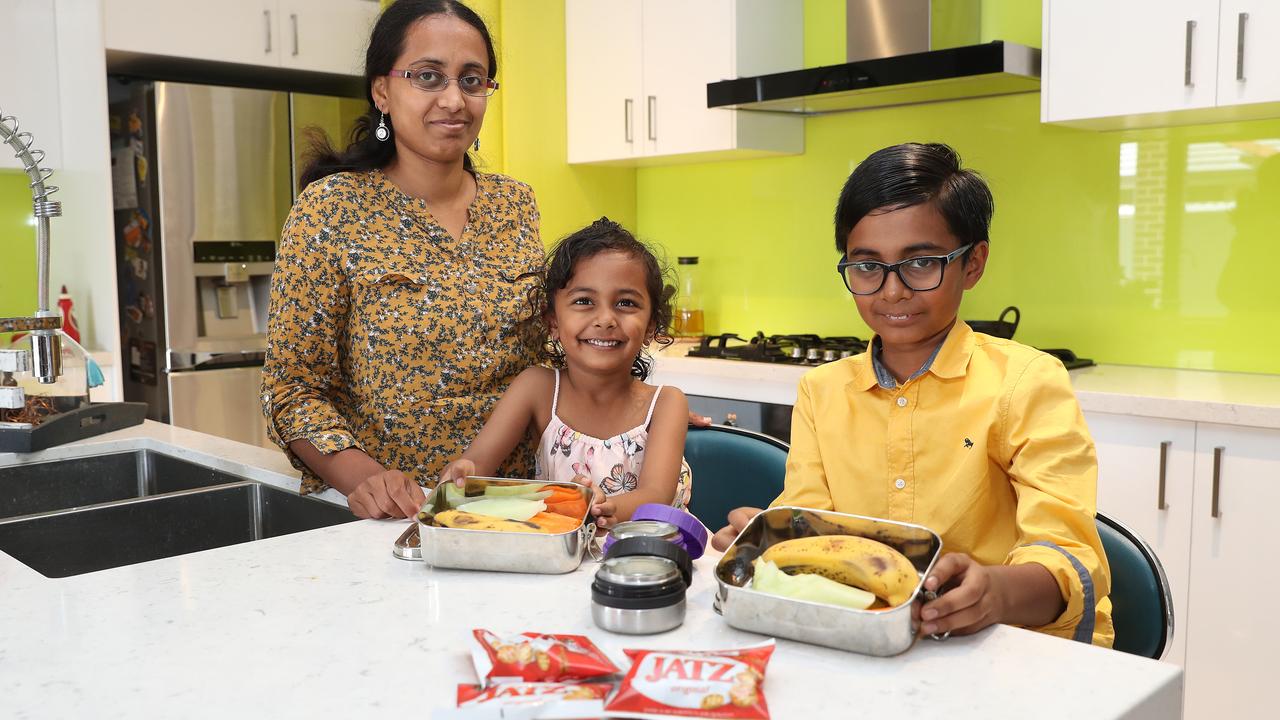 Preparing a healthy lunch box was easy if you included yoghurt, fruit or dips with crackers or veggie sticks for healthy snacks, she said.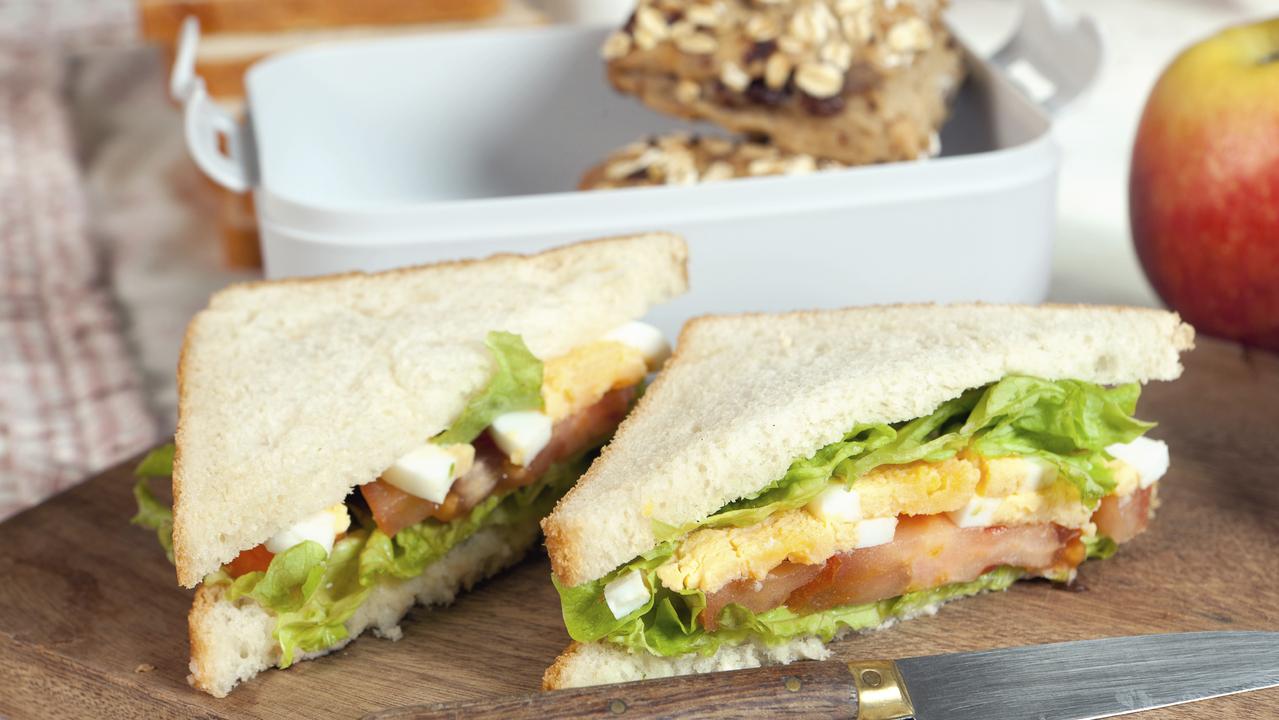 GLOSSARY
exceed: be greater in number or size
sodium: salt
counterintuitive: not what you'd naturally think
chronic: illness happening over a long time
EXTRA READING
Banish mould lurking in lunch boxes
Brush more and eat less sugar for healthier teeth
Teens guzzling too much soft drink
Victoria bans student phones at school
QUICK QUIZ
What food in the study had the most salt?
What is there too much of in cheesy snacks studied?
What are the health risks mentioned of too much salt?
What happens to kids' taste if you eat salty food?
What are three healthy lunch box items mentioned?
LISTEN TO THIS STORY
CLASSROOM ACTIVITIES
1. Lunch box planner
Draw an outline of a lunch box divided into 5 sections. In each section write and draw some ideas for healthy snacks to take to school. Be as specific as you can.
Then write a shopping list for your parents to give them some help doing the school lunch shopping. Compare your lunch box to others to get some new ideas.
Time: allow 20 minutes to complete this activity
Curriculum Links: English, Health and Physical Education, Critical and Creative thinking
2. Extension
What are the things that you look for on an ingredient list on packaged foods to see how healthy it is?
What are the dangers to look for?
Why is it important for children to not get used to fatty or salty foods from a young age?
Time: allow 15 minutes to complete this activity
Curriculum Links: English, Health and Physical Education, Critical and creative thinking
VCOP ACTIVITY
After reading the article, with a partner, highlight as many pieces of punctuation as you can find in green. Discuss how these are being used, where and how often. What level of the punctuation pyramid is the journalist using in this article?
HAVE YOUR SAY: What do you have for lunch and snacks today? What healthier choices could you make?
No one-word answers. Use full sentences to explain your thinking. No comments will be published until approved by editors.