A life of feeling happier, being healthier and learning easier could be just a few steps away for Australian children.
This Friday May 18 is National Walk Safely to School Day, a big day of walking, scooting, riding, special breakfasts for hungry walkers, encouragement*, celebration and, hopefully, millions of happier, healthier children.
It's the 19th year of the Australia-wide celebration.
Pedestrian Council of Australia chairman Harold Scruby said getting out of the car and exercising on the way to school is important for healthy, happy learners.
"The best exercise for all of us is regular walking," Mr Scruby said.
"Children require* at least 60 minutes per day of physical activity. We should encourage them to include walking at the beginning, during and end of each day.
"Physical inactivity* is a major risk factor for so many chronic* diseases that can affect our kids at different stages of their life, including mental illness, cardiovascular* disease and cancer," he said.
Mr Scruby said one in four Australian children is overweight or obese*. By 2020 that is expected to increase to one in three.
National Walk Safely to School Day also encourages healthy eating, better use of public transport and road safety.
"Until they are 10, children must always hold the hand of an adult when crossing the road," Mr Scruby said.
At Fawkner Primary School, in Melbourne's northern suburbs, students and teachers are co-operating* to get more children walking, riding and scooting to school. The school is already seeing success.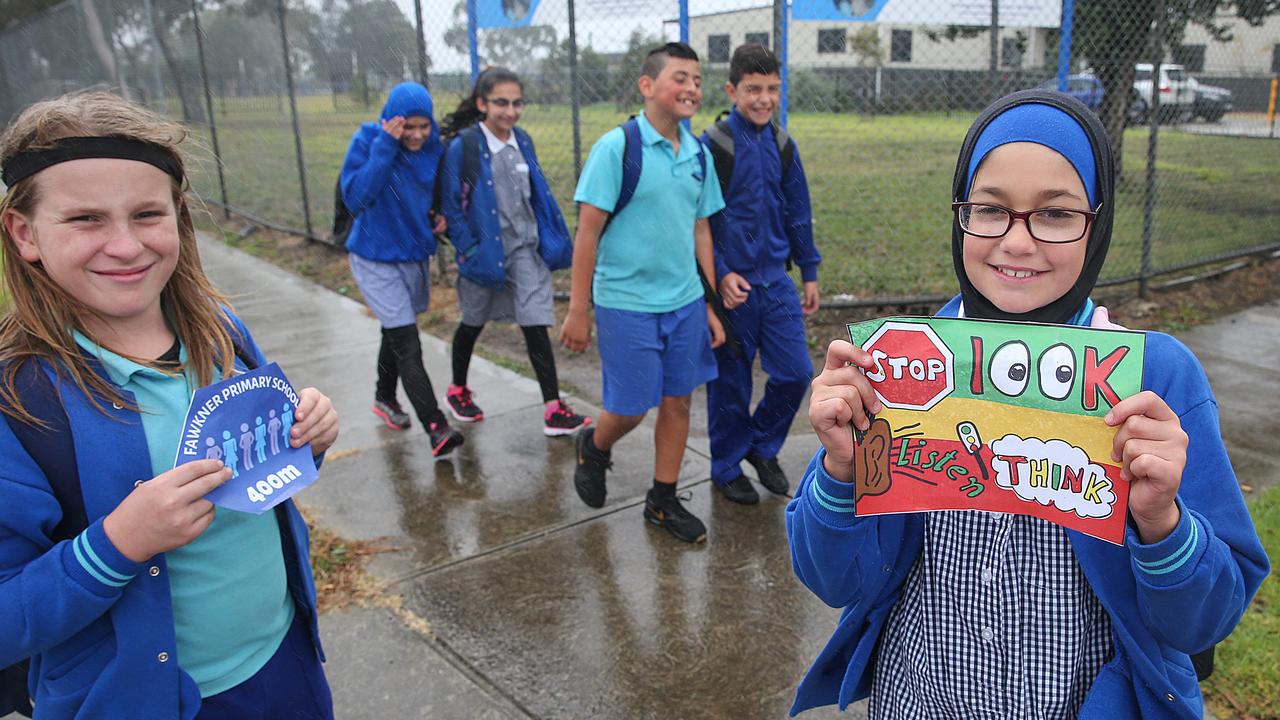 Fawkner teacher Joe Mills said grade five and six students ran a competition to design signs for footpaths along safe routes to school. The students chose the best student designs and weatherproof stickers were printed with the help of a grant* from Moreland Council and Merri Community Health.
Two safe routes to school are now signposted so children know the best way to walk, ride or scoot and to remind them to cross safely.
"When we started 30 per cent of students either walked or rode and we are up to 55 per cent now," said Mr Mills.
"We even hit 75 per cent on Ride2School day (in March) and we're really proud of that. There's steady improvement all the time."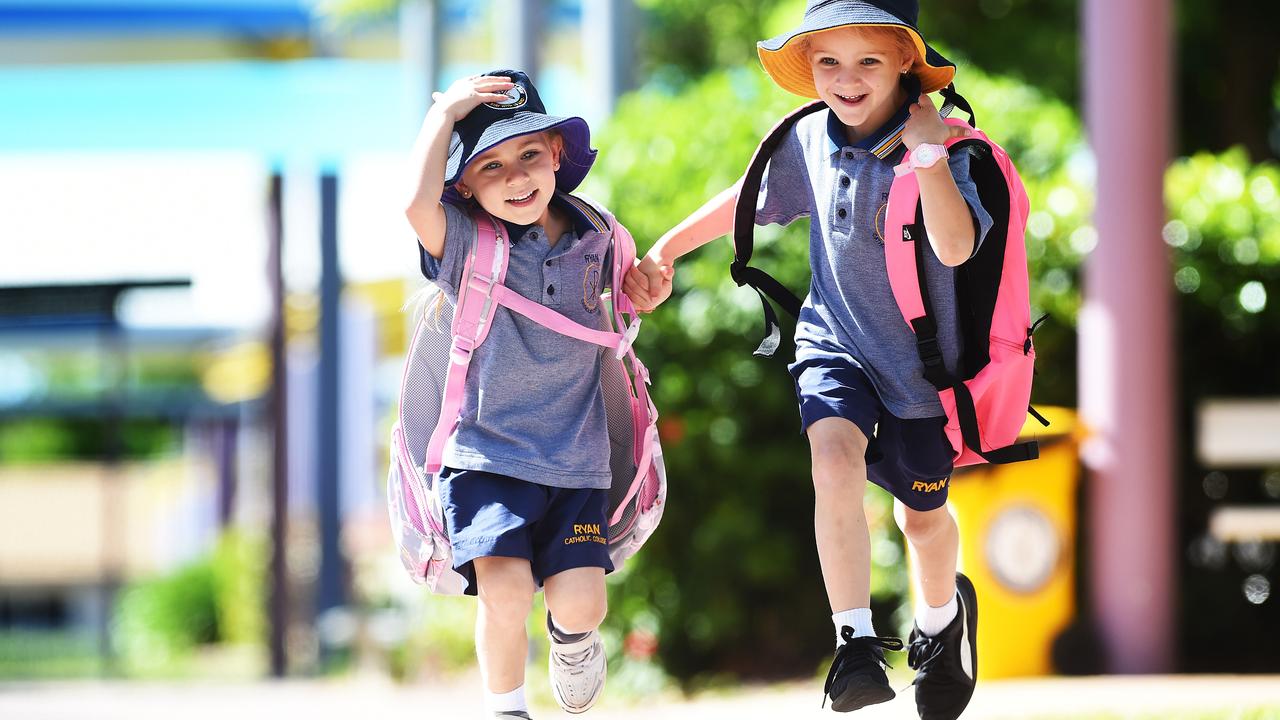 Mr Mills said families who live too far from school to walk, scoot or ride all the way now drive to the start of the safe routes and the students make their way to school from there.
The next step for the students is to experiment making fun films using the safe routes with an action camera, such as a GoPro.
For more information on Walk Safely to School Day, visit walk.com.au/wstsd
GLOSSARY
encouragement: support
require: need
inactivity: not moving
chronic: long term
cardiovascular: heart and lung
obese: very overweight
co-operating: working together
grant: a gift of money for a special project
LISTEN TO TODAY'S STORY
YOU MAY ALSO LIKE THIS KIDS NEWS STORY: Call to ban lollies at checkouts
QUICK QUIZ
1. What date is Walk Safely to School Day?
2. Who is Harold Scruby?
3. Until what age must children hold an adult's hand when they cross the road?
4. Who chose the best student designs at Fawkner Primary School?
5. What is the next step for Fawkner Primary School students?
CLASSROOM ACTIVITIES
Write a set of rules for Walking Safely to School Day that can be used by kids at your school.
Next to each rule, write sentences about why this rule is needed.
Time: Allow 25 minutes
Curriculum Links: Personal and Social Capability, Health and Physical Education
Extension: Design a poster that will encourage everyone at your school, including the teachers, to take part in Walk Safely to School Day.
Time: Allow 30 minutes
Curriculum Links: Health and Physical Education
VCOP ACTIVITY
After reading the article, with a partner, highlight all the openers you can find in blue. Discuss if they are powerful and varied openers or not. Why do you think the journalists has used a mix of simple and power openers? Would you change any, and why?
IN ONE SENTENCE, TELL US WHAT YOU THINK ABOUT THIS STORY
Please do not use one-word answers. Explain what you enjoyed or found interesting about the article. Use lots of adjectives.