March 8 is International Women's Day, an annual day of celebration when all women are recognised for their achievements.
The theme for 2021 is Women in Leadership: Achieving an Equal Future in a COVID-19 World.
Kids News chose 10 female leaders to profile to celebrate International Women's Day.
Grace Tame
The Tasmanian artist, activist* and advocate* for survivors of assault is the 2021 Australian of the Year.
Along with journalist Nina Funnell and others she worked to change the law in Tasmania and the Northern Territory so that people who had been assaulted could speak publicly about what had happened to them.
In 2019 the Tasmanian Supreme Court allowed her to speak about her experience and in 2020 the laws were changed in Tasmania, which allowed other victims to speak publicly.
In accepting her award on January 25 this year, the 26-year-old vowed to use her position as Australian of the Year to advocate* for other vulnerable groups in the community.
Macinley Butson
Macinley Butson, 20, is an inventor and scientist. The 2018 NSW Young Australian of the Year became the first Australian to win an award at the INTEL International Science and Engineering Fair at age 16.
Her winning idea, Smart Armour, was a shield for breast cancer patients to protect their non-treated breast while undergoing radiotherapy.
Ms Butson, now a student at the University of Wollongong, NSW, first began coming up with ideas as a seven-year-old and has taken home science awards for other exceptional* ideas, including a system that collects solar power and filters water at the same time.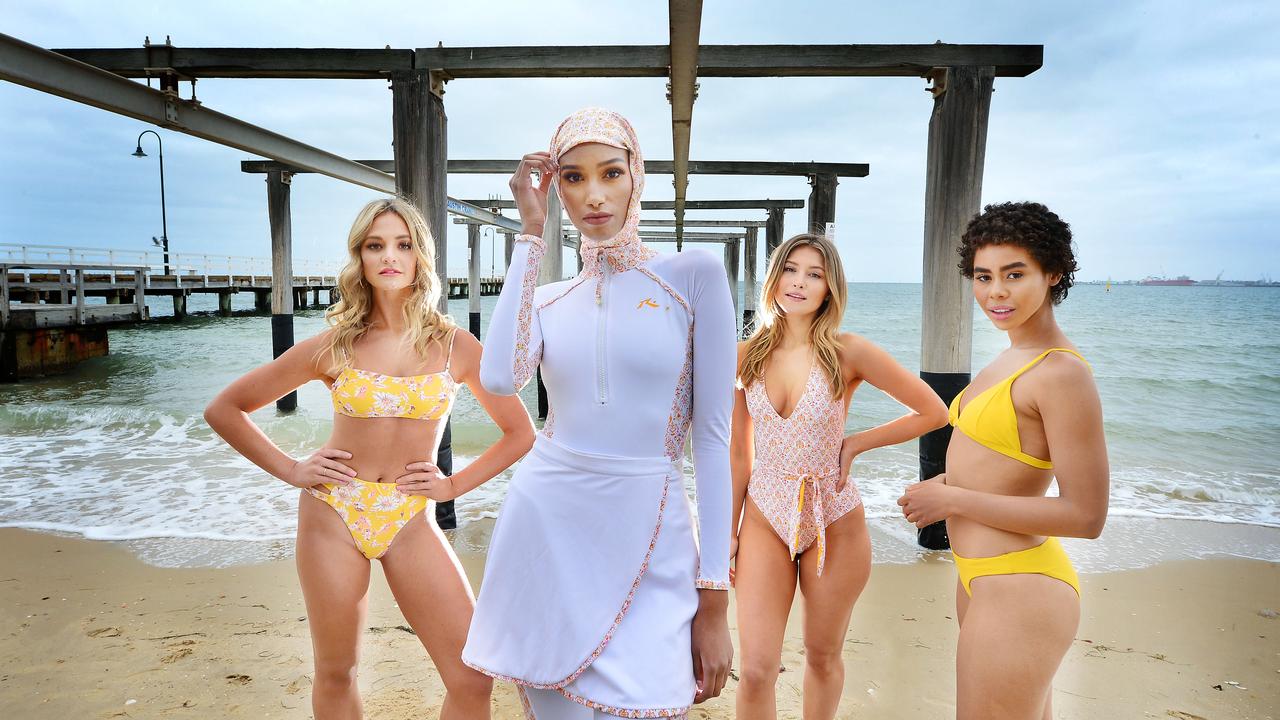 Hanan Ibrahim
Radiation therapist, model and social activist Hanan Ibrahim, 27, only decided to try modelling two years ago but she immediately attracted attention, becoming the first woman to walk the runway at the Melbourne Fashion Festival in a hijab*.
"I never imagined that a woman who wears a hijab would — or could — be used as a model," Ms Ibrahim said last year.
"For the first time in this country, they (Muslim women) have someone who looks and dresses like them being celebrated in beauty and fashion.
"To work in an industry that many of us young Muslim girls have never felt represented in is a huge honour and privilege.
"It would mean the world to me if I can inspire even one young girl and make her feel less alone in a world that has been designed to separate us — but is slowly shifting to one that is celebratory* of our differences."
In 2020 she became the first Muslim to take part in the Miss Universe Australia national final and the first woman to do so wearing a burkini*.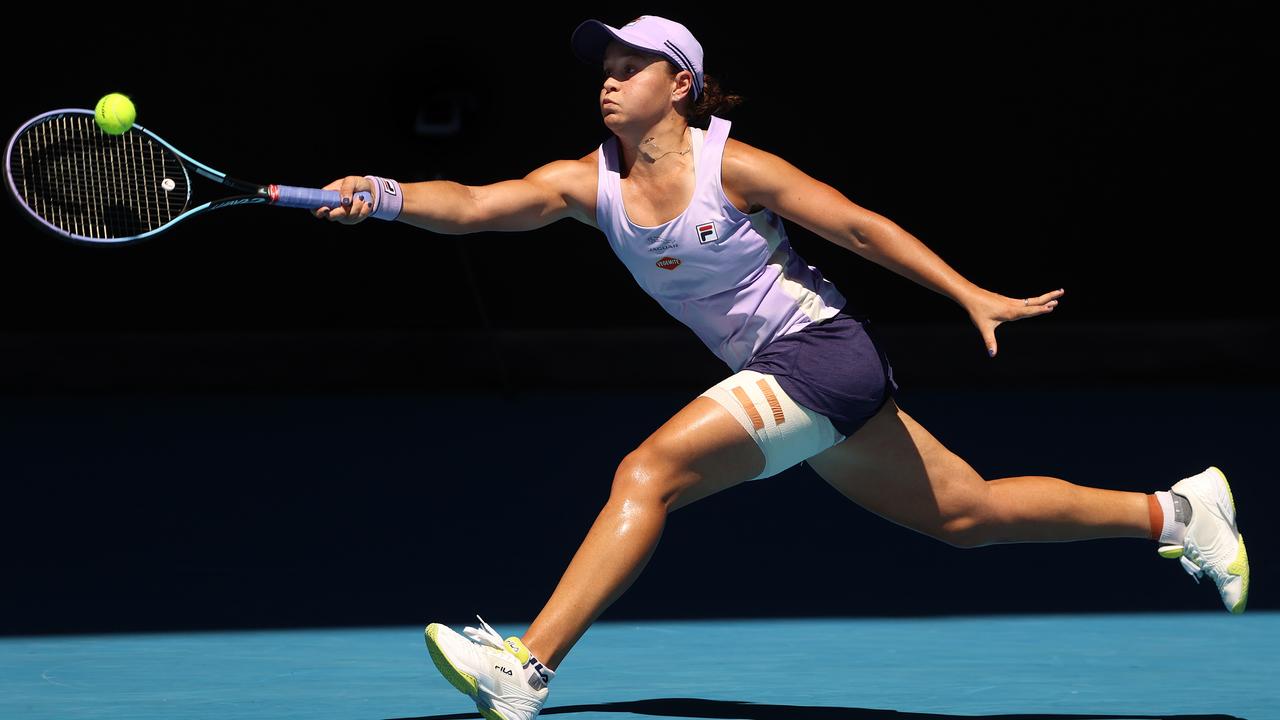 Ash Barty
The world No. 1 female tennis player, who first picked up a racket at age 5, is perhaps the ultimate good sport.
Barty showed her class after her quarter-final defeat at this year's Australian Open, refusing to blame a controversial medical time-out taken by her opponent that completely turned the match.
"It's heartbreaking, of course," she said. "But the sun will come up tomorrow. You're either winning or you're learning, and today is a massive learning curve for me."
Born in Ipswich, Queensland, the 24-year-old famously took time out of tennis in late 2014 and turned her attention to cricket, playing for the Brisbane Heat in the women's Big Bash League.
She made her tennis comeback in 2016 after 21 months away from the game, breaking into the top 100 ranked women's players the year after and winning her first Grand Slam singles title at the French Open in June 2019.
That win propelled her to world No.1, becoming just the second Australian woman to reach the top ranking after Evonne Goolagong Cawley in 1976.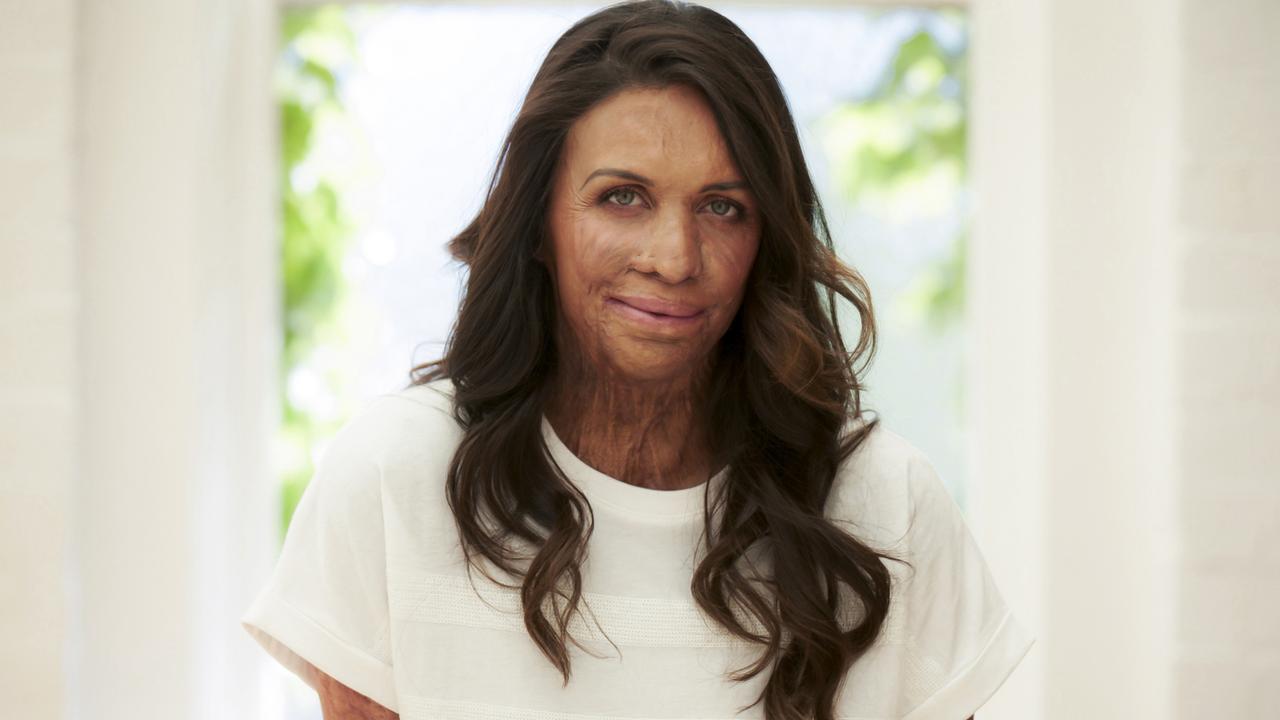 Turia Pitt
Turia Pitt was just 24 when she suffered burns to 65 per cent of her body after being trapped in a grassfire while running in a 100km ultra-marathon in 2011.
The out-of-control blaze in the Kimberley region of Western Australia almost claimed her life. She spent two months in a coma and six months in hospital.
Despite her injuries and agonising recovery, Pitt started running again, has written four inspirational books, coached more than 40,000 people in her digital motivational courses, raised more than $200,000 for a charity that provides reconstructive surgery for people in developing countries, and is a motivational speaker and the mother of two little boys, aged 3 and 1.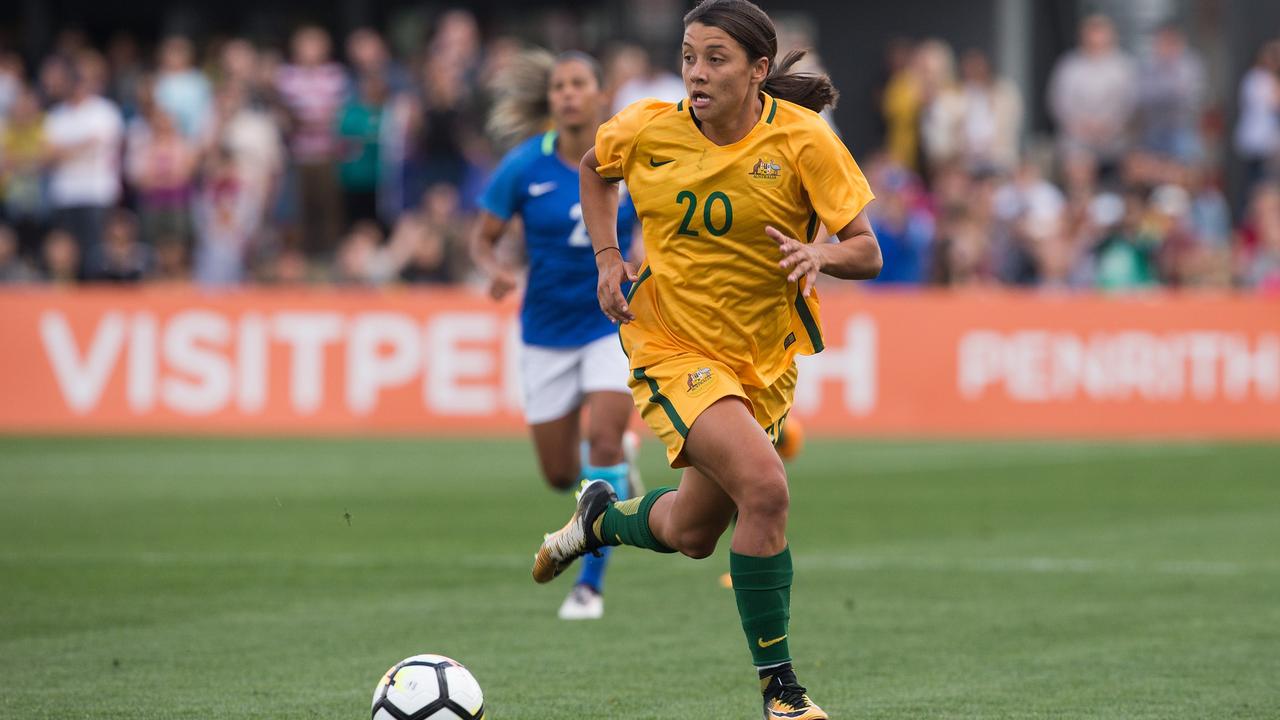 Sam Kerr
When she was unable to play AFL for the West Coast Eagles because she was the wrong gender, Sam Kerr switched to soccer.
By the time she was 15, she was representing Australia in the Matildas and since 2019 has been the national team captain.
In 2018 she was Young Australian of the Year. Now 27, she also plays for Chelsea in the English FA Women's Super League.
She is the all-time leading goal scorer across both the Australian W-League and American NSWL, is famous for celebrating goals with a backflip and is widely regarded as the best women's soccer player in the world.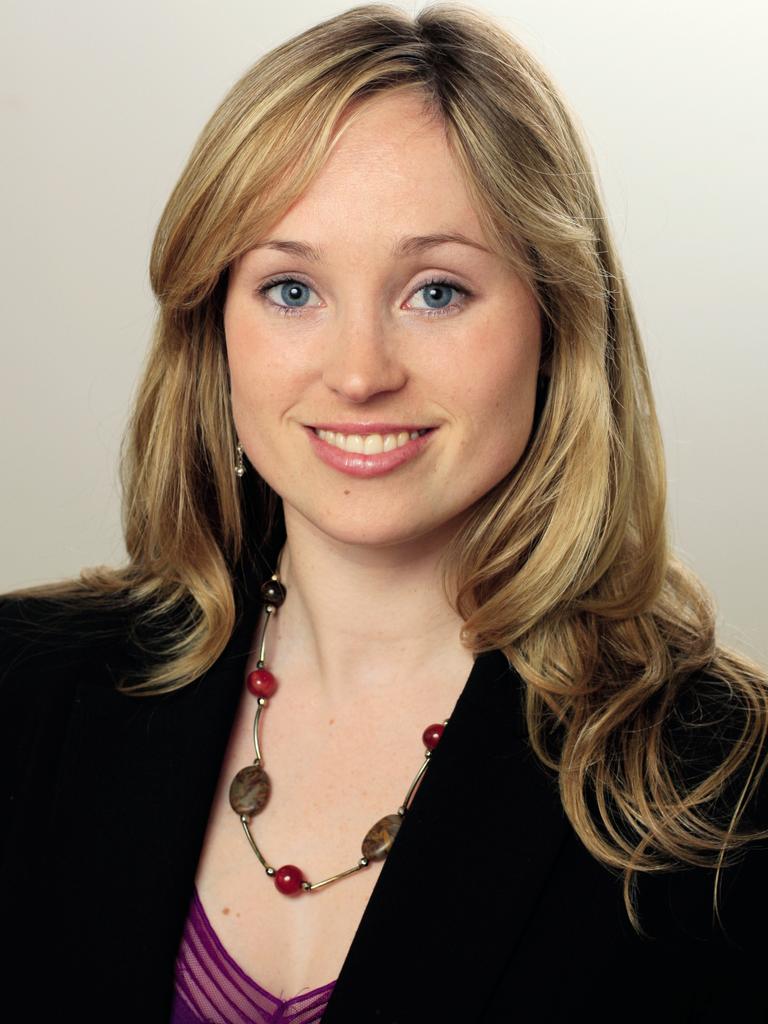 Amanda McKenzie
Tackling climate change is what drives Amanda McKenzie, the boss of the Climate Council.
She was just 20 when she founded the Australian Youth Climate Coalition, and now at 33 is the youngest chief executive in the Climate Council's history.
Under her leadership, the Climate Council has started a Cities Power Partnership program that has helped more than 120 local governments around Australia create and put in place climate action plans.
Ms McKenzie, who has studied law and arts at university, has won numerous awards, including being recognised as one of Westpac's 100 Women of Influence and a finalist in the Telstra Young Business Woman of the Year Awards.
Dr Miriam-Rose Ungunmerr Baumann
Dr Miriam-Rose Ungunmerr Baumann AM* is an Aboriginal elder from Nauiyu, a renowned* artist, activist, writer and public speaker and the 2021 Senior Australian of the Year.
In 1975, Miriam-Rose became the Northern Territory's first fully qualified Aboriginal teacher. As an art consultant for the Department of Education, she visited schools through the Top End, advocating for the inclusion of visual art as part of every child's education.
She later became the principal of the Catholic school in her home community before being appointed to the Federal Government's advisory body, the National Indigenous Council.
In 2013, she established the Miriam Rose Foundation, to bridge the divide between Aboriginal culture and mainstream society.
In recognition of her leadership, she was awarded a Member of the Order of Australia medal and an Honorary PhD in Education from Charles Darwin University.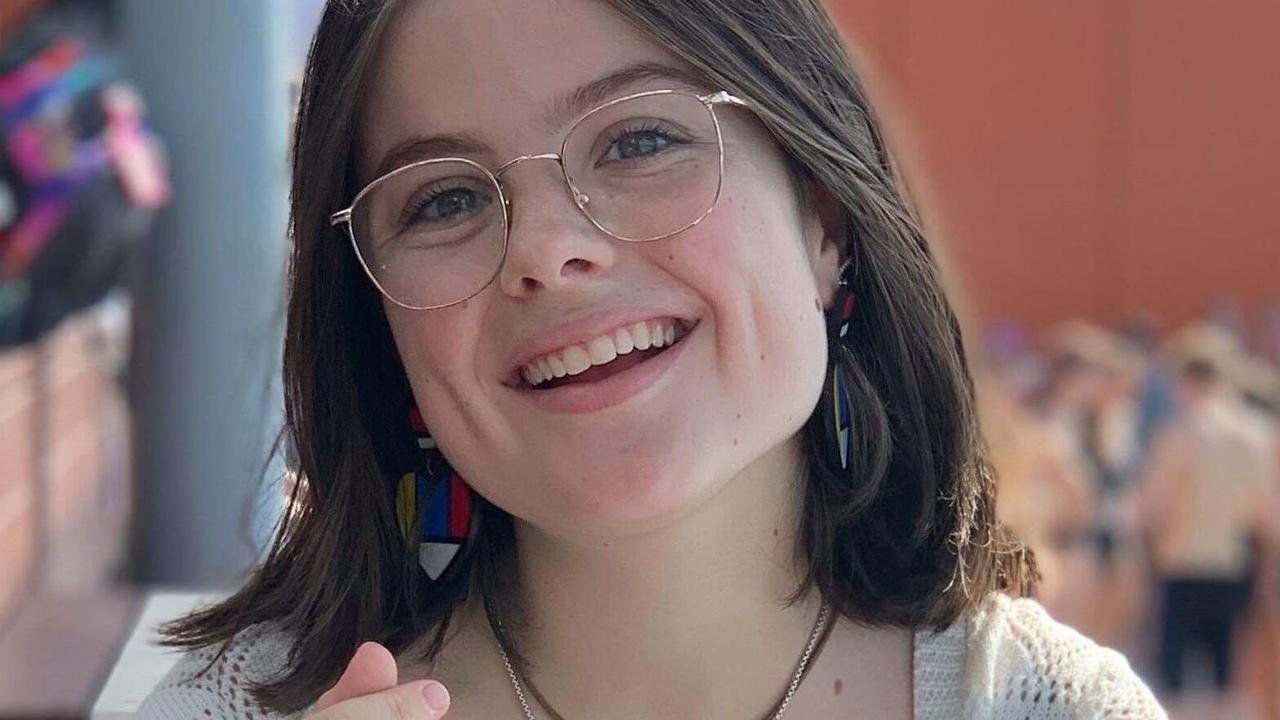 Daisy Jeffrey
Daisy Jeffrey, 18, has become one of the most recognisable faces of the School Strike 4 Climate movement.
She is a climate activist and organiser who released a book in 2020 titled On Hope, detailing her experiences about being a young person fighting for a better world.
Her passion for the environment started at a young age and as a seven year-old she created a blog called The Environmental and wrote a letter to then shadow communications minister Malcolm Turnbull after watching the 1992 UN address of Canadian teen Severn Cullis-Suzuki about saving the planet.
In her book, Jeffrey writes about what prompted the strike action and why she is choosing hope over indifference.
Sallee Shepherd
Sallee Shepherd, 18, from Tailem Bend in regional South Australia, is the Mayor of the Murray Bridge Youth Council, runs her own cupcake business, participated in the Coorong Connection Youth Network and volunteers for her local community centre.
In 2020, as well as completing year 12, she worked on a program called Impact Youth Kickstart Loans, designed to support young people to stay and work locally in Murray Bridge. The program gave budding entrepreneurs* aged 12-25 mentoring* and a $2000 loan.
"Even if the coronavirus didn't happen and this year was like the many that came before it, this project would still be my proudest achievement," Ms Shepherd said.
"Our three-person council managed to pull off a massive-scale project, which is going to continue to benefit the community for years to come."
Ms Shepherd received the Australian Defence Force Long Tan Youth Leadership and Teamwork Award and the Scouts SA Leadership Award in 2020.
GLOSSARY
activist: someone takes actions to support a cause
advocate: someone who publicly supports a cause (noun); or speaking publicly on behalf of a cause or group (verb)
exceptional: superior, stands out from others
hijab: head covering worn in public by some Muslim women
celebratory: showing happiness and pride
burkini: a bathing suit that covers the while body except the face, hands and feet
AM: Member of the Order of Australia medal awarded to people for outstanding achievement and service
renowned: well known and respected
entrepreneurs: people who create new businesses
mentoring: helping and giving advice to someone less experienced
EXTRA READING
Australian teen inventor stars in YouTube Story
Generation Equality for International Women's Day
Fearless Girls for International Women's Day
When a wombat on the tennis court is normal
QUICK QUIZ
What is this year's theme of International Women's Day?
What is the name of Macinley Butson's shield for breast cancer patients?
What did Hanan Ibrahim wear for the first time on the Melbourne Fashion Festival runway?
What was the first Grand Slam title Ash Barty won?
Who is the 2021 Senior Australian of the Year?
LISTEN TO THIS STORY
CLASSROOM ACTIVITIES
1. A remarkable woman
Who is a remarkable woman that you know? Write a short profile about her in the style of the ones in this news article. Share her remarkable skills, values and achievements.
Time: allow 20 minutes to complete this activity
Curriculum Links: English
2. Extension
If a profile like this was written about you (regardless of your gender) in 15 years from now, what do you hope it would say about you? Write your own future profile, detailing all of the fantastic things you will have done by then.
Time: allow 20 minutes to complete this activity
Curriculum Links: English; Personal and Social Capability
VCOP ACTIVITY
Base Word, Opposite and Up-level
Create a four column table. Write "base word" at the top of the first column, "up-level it" at the top of the second column, "antonym" at the top of the third column and "up-level it" at the top of the last column.
Pick three words from the glossary to use in your table. They might already be high level words, so use them in the first "up-level" column.
Think of a base level synonym (a simpler word) you could use instead of the glossary word. Add this to the "base word" column.
Come up with an antonym (opposite) for the word and add that to the third column. Up-level that word and put that in the final "up-level it" column.
Why do you think the glossary word was chosen as the best word to use in that article?