Half a billion women around the world can't read and write.
That's just one of the important topics women, men, girls and boys are talking about this week as they gather to mark International Women's Day on March 8.
Early marriage, poverty, displacement* and domestic violence are also priority topics.
This year's International Women's Day theme is "I am Generation Equality: Realising Women's Rights".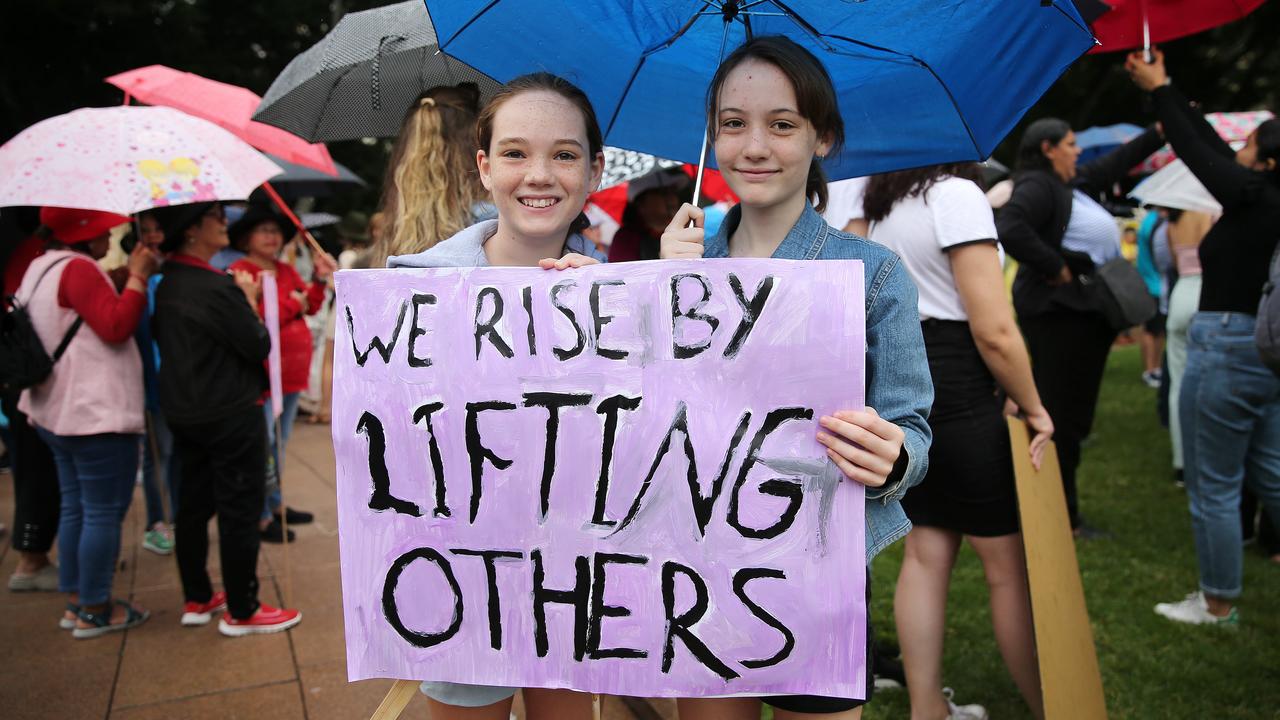 UN Women Australia executive director Janelle Weissman said the organisation was working towards "a world where all of us are free and equal".
Ms Weissman said that worldwide there are half a billion illiterate* women.
"UN Women is working to close that gap … to ensure that every woman and girl has access to an education, to employment opportunities, and to lead," she said, speaking at the UN Women Australia Brisbane breakfast.
"It's the freedom to go to school. Freedom to pursue any job pathway that she would choose.
"To live life free from discrimination and free from violence, which I know has touched us all.
"And freedom to run … on the footy field, or run for election – that's what it's all about."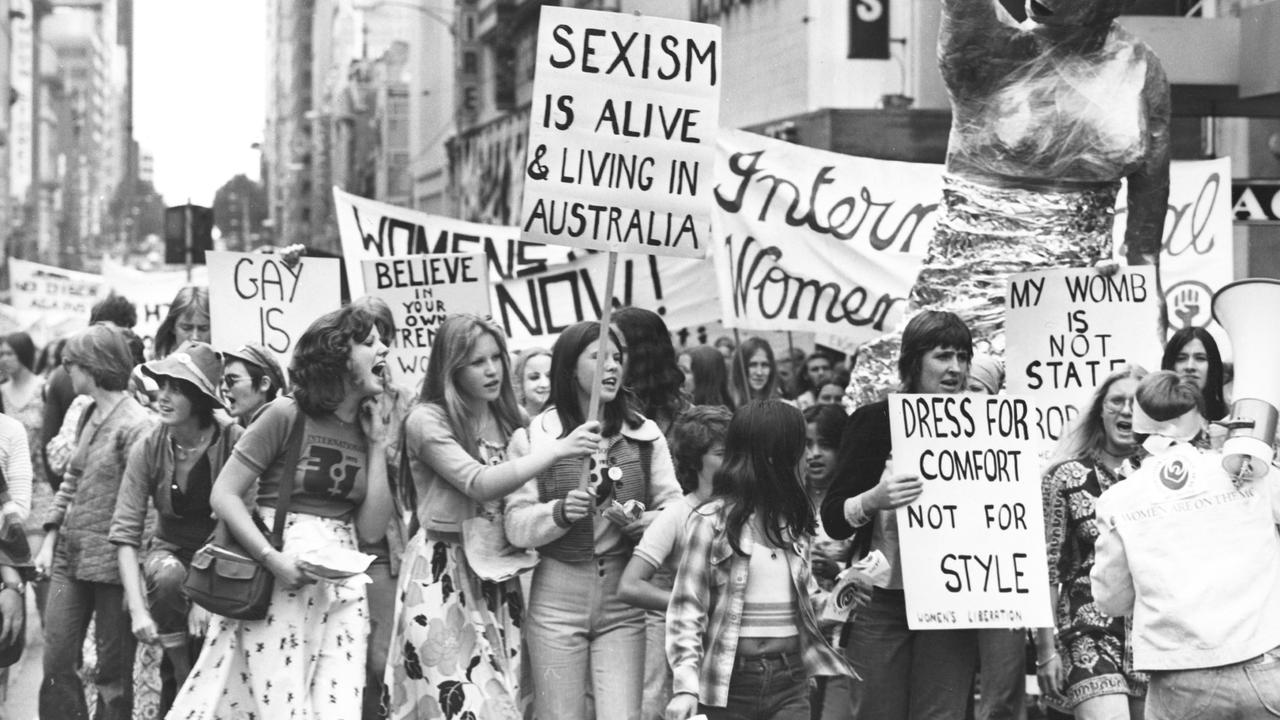 Ms Weissman said gender discrimination was a global problem.
"There is no country in the world that has achieved gender equality … so this work is unfinished business," she said.
The UN Women's Second Chance Education project is leading the world in change by re-imagining learning programs.
The project operates in seven countries, developing learning, employment and entrepreneurship* pathways to empower disadvantaged women and adolescent girls.
Project results have shown that educated women are more likely to be healthier, have higher earnings and exercise greater decision-making power within their household.
Shockingly, the children of educated women are also "50 per cent more likely to survive".
Speaking at the Brisbane International Women's Day event, Sonali Hedditch, project manager of Second Chance Education, said it was important to quantify* the problem being addressed.
"You've heard the statistic already that there's 500 million women who are illiterate in the world today … that's huge! And that trend hasn't changed in 20 years," she said.
"What has changed is that we are starting to see gender parity* at the primary education level.
"But in secondary schooling, only 46 per cent of countries achieve gender parity – so less than half the world's nations. And for upper secondary (Years 10-12), only 23 per cent of the world's countries – less than a quarter of the world's countries – achieve gender parity."
Ms Hedditch said that families were taking girls out of school once they hit puberty.
"It's decided that it's no longer safe for the girl to commute to school, or it may be that she now needs to be accompanied by a male relative to get to school and there is no one available to do that," she said.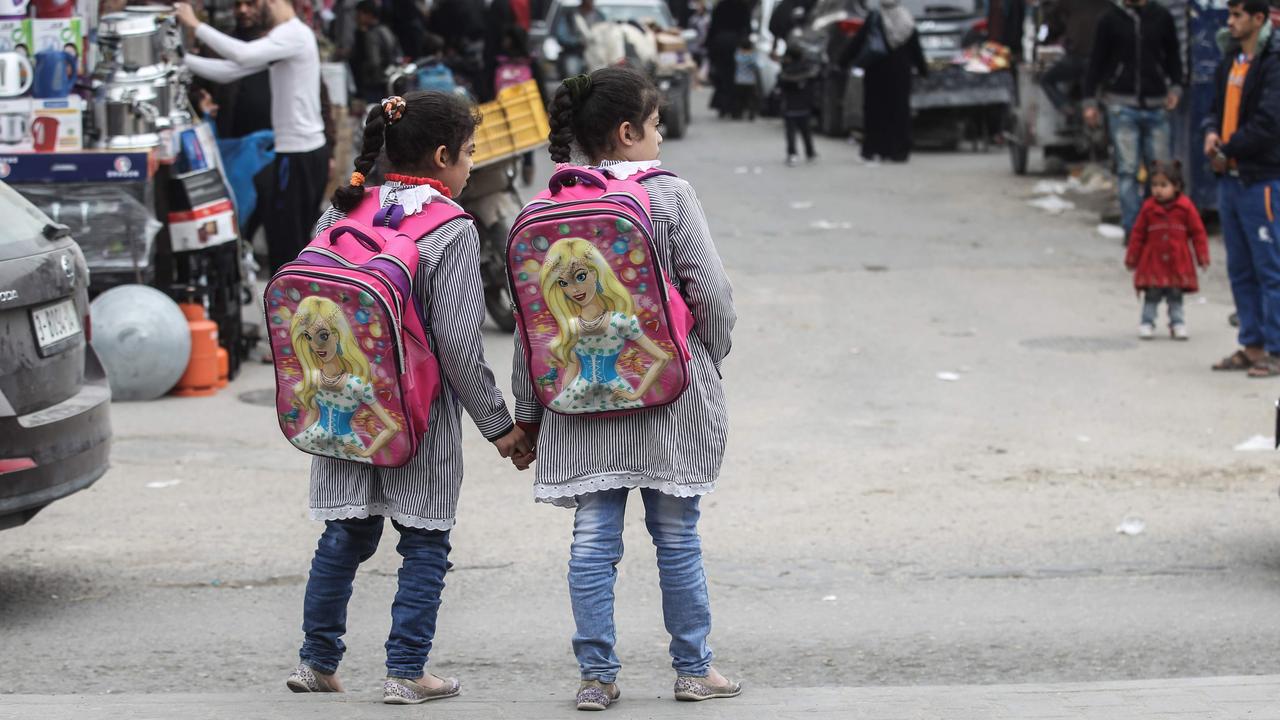 "It could be that there's no bathrooms at the school, or bathrooms aren't segregated*. It could be decided that the financial burden is now too high for the girl to continue her education and it's a better return to invest in the boy, to continue his education – which is absolutely not true when you look at the data."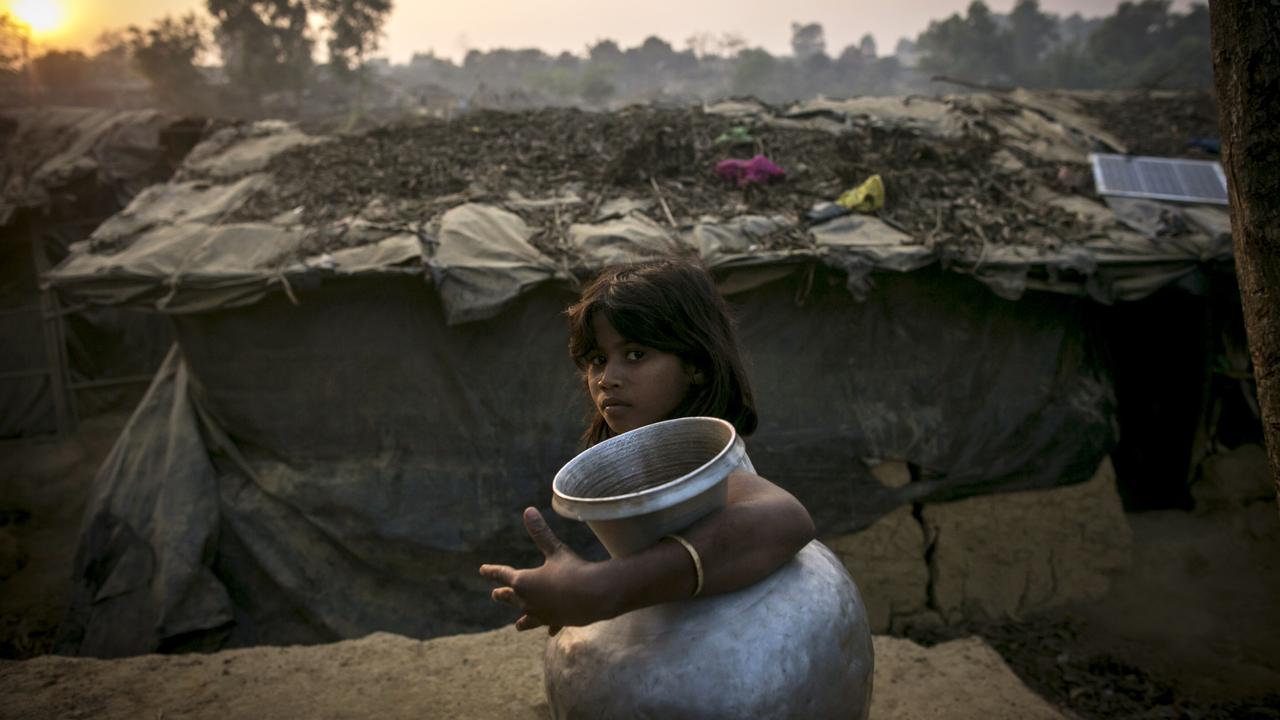 Early marriage was also a large contributing factor to the disruption of education for young women.
"One in seven girls currently today is married before the age of 16," Ms Hedditch said.
"So these girls begin their life transitions very early – children are having children. And by the time all of this has occurred, they have essentially missed out on their education.
"These girls become women with kids themselves, and it's really hard for them to find a second chance, a place to go back to get their education.
"Often it's not available. Even when it is available there are still so many barriers for these women to access it."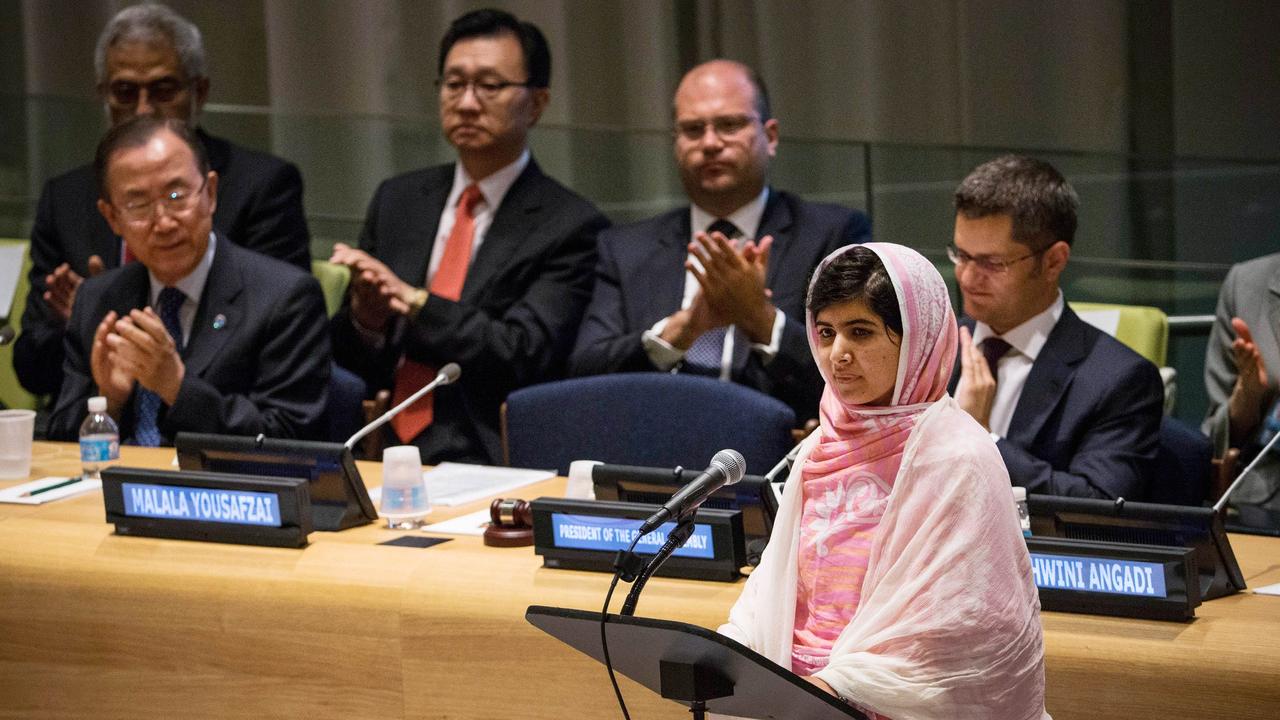 Queensland Premier Annastacia Palaszczuk said that equality started at home.
"It starts in schools and it starts in our workplaces," she told breakfast guests.
"We all have to be respectful of one another.
"All of that underpins* this year's theme, Generation Equality. That every girl, every woman has equal opportunities to learn, earn and lead – and live lives free from violence and discrimination.
"I know we have a lot of young students here in the room today and it's wonderful to see that you've made the effort to come today, because generational change does happen.
"And every generation I see more and more change in my lifetime.
"We need to make sure we inspire you to become the leaders of the future and never ever stop.
"Inequality is out there, inequality is real."
For more information visit https://unwomen.org.au/international-womens-day/about/
International Women's Day 2020
GLOSSARY
displacement: being moved from the right place
illiterate: unable to read or write
entrepreneurship: setting up a business
quantify: measure and report on something using numbers
parity: being equal
segregated: set apart, divided
underpins: support or form the foundation for
EXTRA READING
Fearless girls for International Women's Day
Bindi's International Women's Day honour
Syrian children learn on edge of war zone
Aussie boy youngest to speak at UN
QUICK QUIZ
What day is International Women's Day?
List three possible reasons why a girl may not be able to continue her education.
What proportion of girls are married before the age of 16?
What job does Annastacia Palaszczuk do?
What is this year's theme of International Women's Day? What does it mean?
LISTEN TO THIS STORY
CLASSROOM ACTIVITIES
1. Importance of Education
"Half a billion women around the world can't read or write".
Work with a partner and draw an outline of a person/girl. In the body of this girl, write all the strengths and opportunities that girls and women who have been educated possess. In a second outline of a person/girl, make it an uneducated girl or woman and list the difficulties and greater challenges they will face compared to a female that has been educated.
What educational opportunities would you like to see for all girls around the world?
Time: allow 20 minutes to complete this activity
Curriculum Links: English, Ethical and Intercultural Capabilities, Critical and creative thinking
2. Extension
What does Gender Equality mean to you?
Write a short paragraph stating all the things you would like to see women doing. Some things might not have been achieved before or you might just like to see more of it.
Do you think your perspective changes depending on whether you are male or female?
Time: allow 10 minutes to complete this activity
Curriculum Links: English, Intercultural and Ethical Capabilities, Critical and creative thinking
VCOP ACTIVITY
Punctuation Thief
Pick a paragraph from the article, or about 3 sentences together if that's easier, and rewrite it without the punctuation. At the bottom of the page write a list of all the punctuation you stole and in the order you stole it. For example; C , . C .
Then swap your book with another person and see if they can work out where the punctuation needs to go back to.
Make it harder:
Don't put the punctuation in order at the bottom.
Underline where you took the punctuation from, but don't tell them what pieces you took.
Just tell them how many pieces you took, but not what they are.
Don't give them any clues!
HAVE YOUR SAY: What will you do to mark International Women's Day? Why is the day important to you?
No one-word answers. Use full sentences to explain your thinking. No comments will be published until approved by editors.