Farming communities across Australia are doing it tough with crippling* drought* in NSW, Victoria and Queensland and one of the driest starts to the year in history in South Australia.
The unseasonably warm start to autumn has also increased water evaporation* rates, meaning soil moisture levels are extremely low in large areas of NSW, Victoria and Queensland.
Farmers are facing another winter without enough rain to grow crops to feed their stock.
To make matters worse there is a severe shortage of traditional stock feed like hay, wheat and oats in eastern Australia — which is forcing farmers to buy cottonseed, corn, rice by-products and even grape skins leftover from wine processing to feed their animals.
Many farmers are buying in hay from as far as Western Australia, which has become more expensive as the drought continues and local shortage of feed worsens.
A tonne* of hay now costs about $500, which is more than double the price about two years ago.
These factors are not just putting pressure on the 65,178 farmers in NSW, Queensland and Victoria — they are also affecting hundreds of regional small businesses who are suffering from reduced cashflow due to a drop in customer spending triggered by the drought.
While most Australians live comfortably in urban* areas, we have all been touched by the tough conditions farmers, their families, pets and their livestock* are experiencing.
Many city children, in particular, want to lend a hand to help their country cousins and have been enthusiastic supporters of recent drought relief drives such as Fiver for a Farmer.
Continuing this good work, Kids News with the support of schools across Australia, is launching the Adopt A Farmer campaign to raise more funds to help our drought-stricken* farmers.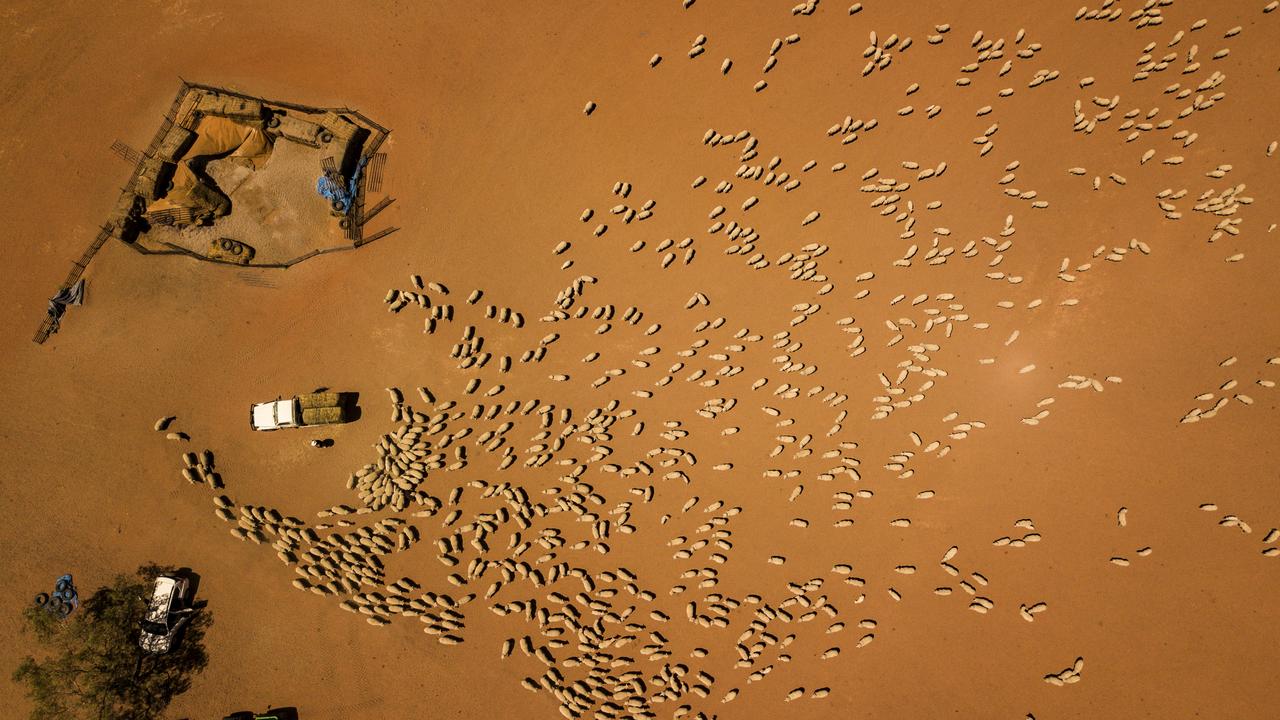 Schools across Australia are urged to join a uniform-free day (also known as mufti day or casual clothes day) on May 8 with students asked to donate a gold coin to the Adopt A Farmer campaign.
Registered charity Rural Aid will collect the funds and put $100 on Visa gift cards and mail them to the farmers registered* with them for help.
All money raised will go to farmers. The recipients can spend the cash in their local communities because it isn't just farmers struggling but town cafes, barbers and other shops in desperate need of cash to help support jobs and important services.
National Australia Bank and energy company AGL have already kicked in $200,000 and other local companies are urged to support the campaign.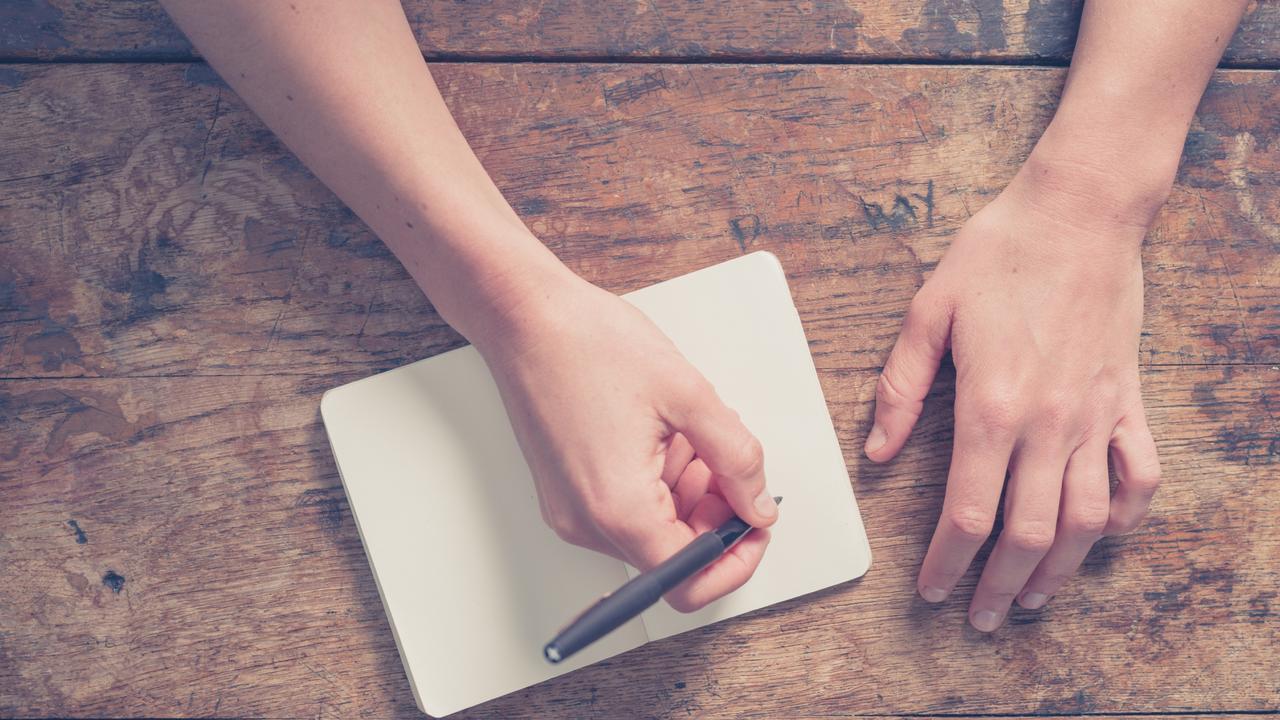 Fourth generation sheep farmer Richard Darcy and his wife Diane live on a 5500 acre property at Tullamore near Dubbo in the state's Central West.
Mr Darcy often spends hours making calls to interstate feed sellers in search of the next option to keep his beloved 2000 head of sheep going.
"It's really tough," he said. "That's the honest truth of it. Everyone is in the same boat and we're just trying to get through it."
Mrs Darcy is an accountant which helps supplement the income during the drought.
She said any help through charities such as Rural Aid has been welcome reprieve.
"No one likes putting their hand up and asking for help, you always think someone else is worse off,' she said.
"But when that help comes it is great for everyone."
School students can get involved in the Adopt a Farmer campaign by writing directly to the farmers they are supporting and receive letters in response.
The Adopt A Farmer campaign is also an opportunity for children to learn about the drought and other difficulties our farming communities are facing.
Lack of water can have devastating* effects on animals, crops, food prices and farmers' health.
Kids News will feature stories on the drought from May 1 through to May 8.
HOW TO ADOPT A FARMER
1. Schools encouraged to hold a uniform-free day (mufti day or casual clothes day) on May 8.
2. Students who take part to donate a gold coin. Schools to bank donations by direct deposit into Rural Aid bank account (Account name: Rural Aid – Adopt A famer) BSB: 114-879 and Account No: 478 388 542.
3. Students are urged to write a letter to a farmer about why you want to support them and about your school and students. Send the letter via email to: adoptafarmer@news.com.au
4. A farmer taking part in the campaign will write back to your school.
5. Rural Aid will distribute $100 to as many farmers as possible so they can spend the money in their local communities and help keep the local economy alive.
FLY TO VISIT A DROUGHT-AFFECTED FARMER
Qantas will fly 5 students and their teacher to a community to meet farmers.
In 25 words or less, tell us why you should be selected.
Send entries to adoptafarmer@news.com.au
HOW HAS THE DROUGHT AFFECTED YOU?
IGA will give $1000 gift vouchers to 20 students in rural communities who write their own stories telling us how the drought has affected them.
To enter, email your stories to adoptafarmer@news.com.au
GLOSSARY
crippling: a severe problem
drought: a long and abnormally dry period when there is not enough available water to meet our normal use
evaporation: when liquid dries up into vapour or steam
tonne: unit of weight equal to 1000kg
urban: city
livestock: farm animals
drought-stricken: suffering from the drought
registered: entered or recorded on an official list or directory
devastating: destructive or damaging
EXTRA READING
Boy raises $1 million for farmers
Australians come to farmers' rescue
Camels for Australian drought trial
QUICK QUIZ
What has made soil moisture levels extremely low?
How many farmers are in NSW, Victoria and Queensland?
Name three foods farmers are replacing stock feed with to feed their animals
What job does Diane Darcy do to help bring money in for her family?
Which day will the Adopt A Farmer casual clothes or mufti day be held on in schools?
LISTEN TO THIS STORY

CLASSROOM ACTIVITIES
1. Write to a farmer
As part of the Adopt A Farmer campaign, students are encouraged to write to a farmer affected by the drought.
In your letter, frame some questions that will help you learn about how the drought has affected the farmer, their family and their livestock.
Remember to tell the farmer about your school, where you live, whether you are affected by drought or not.
Explain why you wanted to write to the farmer.
Time: Allow 45 minutes for this activity.
Curriculum links: English, Humanities, Environment
2. Extension
Fill two identical plastic cups with the same amount of water. Mark the levels with a marker. Place plastic wrap over just one of the cups. Put the cups near a window and leave them for a day. Observe and mark the levels.
Do this for several days then draw a poster to explain what is happening to the water.
Time: Allow several days for this activity.
Curriculum links: Science

VCOP ACTIVITY
The glossary of terms helps you to understand and learn the ambitious vocabulary being used in the article. Can you use the words outlined in the glossary to create new sentences? Challenge yourself to include other VCOP (vocabulary, connectives, openers and punctuation) elements in your sentence/s. Have another look through the article, can you find any other Wow Words not outlined in the glossary?
HAVE YOUR SAY: How hard do you think it would be living through drought? Explain how you think it would change your life.
No one-word answers. Use full sentences to explain your thinking. No comments will show until approved by editors.