Australia's new $100 note has been unveiled, featuring a little owl that makes it almost impossible to counterfeit*.
The Reserve Bank* showed off the new, hi-tech note, the final denomination* to be redesigned as part of the Next Generation Banknote Program.
The Australian masked owl depicted* has a rolling colour effect when the note is tilted and is visible on both sides.
The five dots above the owl are raised bumps for vision-impaired people.
The clear top-to-bottom window also has multiple security features. If you tilt the note you can see a three-dimensional fan with colourful lines and the colours change within the owl's wings.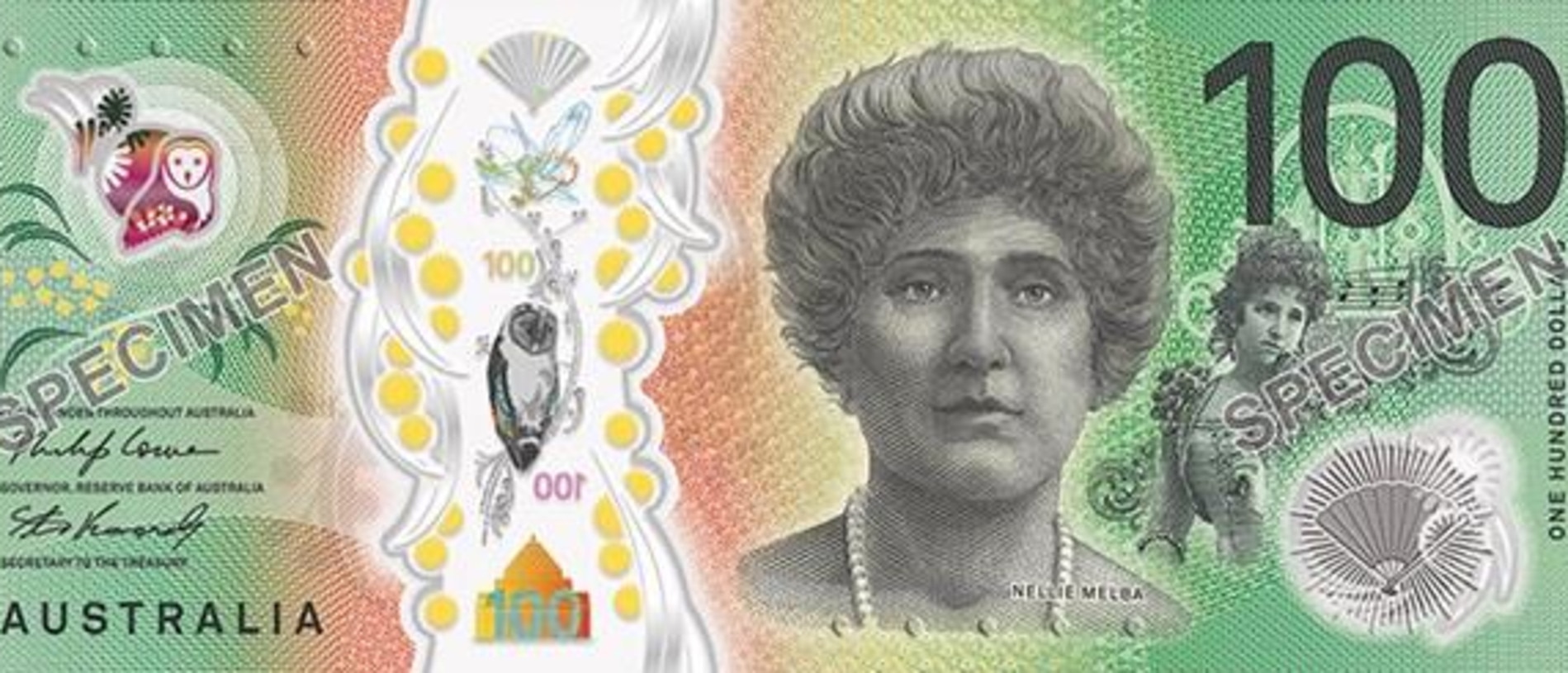 Other security features include tiny, clearly defined text in multiple locations on the banknote, and an owl and wattle branch that glow under UV light.
"Perhaps the most obvious is a clear top-to-bottom window that runs from the top to the bottom of the banknote," Lindsay Boulton, Reserve Bank assistant governor, told TV program Sunrise.
"There's also micro-text on the banknote, so very small printing that is less than a quarter of a millimetre in height."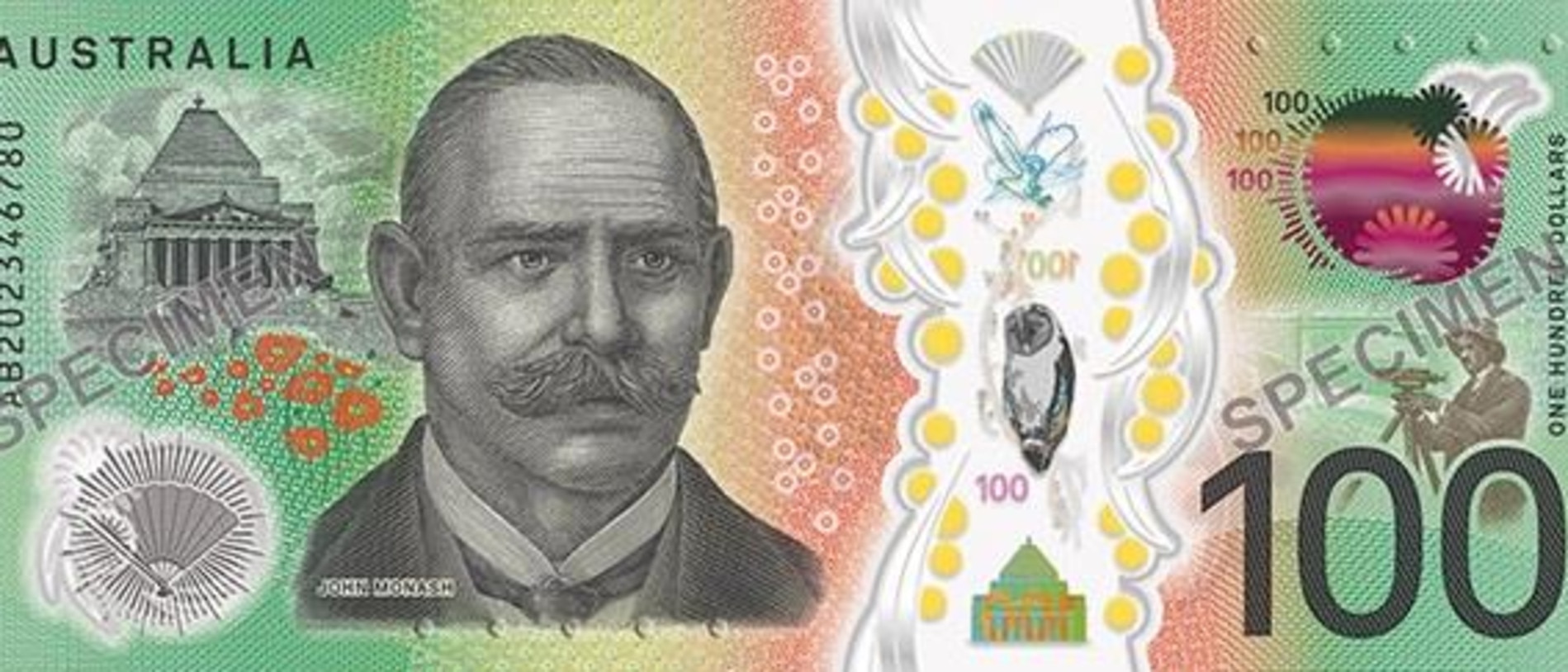 The banknote will be released into circulation in the second half of 2020.
As with the existing banknote, the new $100 features Sir John Monash and Dame Nellie Melba.
Governor Philip Lowe said Australians should feel proud of their banknotes.
"They are innovative and contain world-leading security features that keep the banknotes secure," he said.
The note also features Australia's national floral emblem, the golden wattle, which is native to southeastern Australia and southern inland areas of NSW.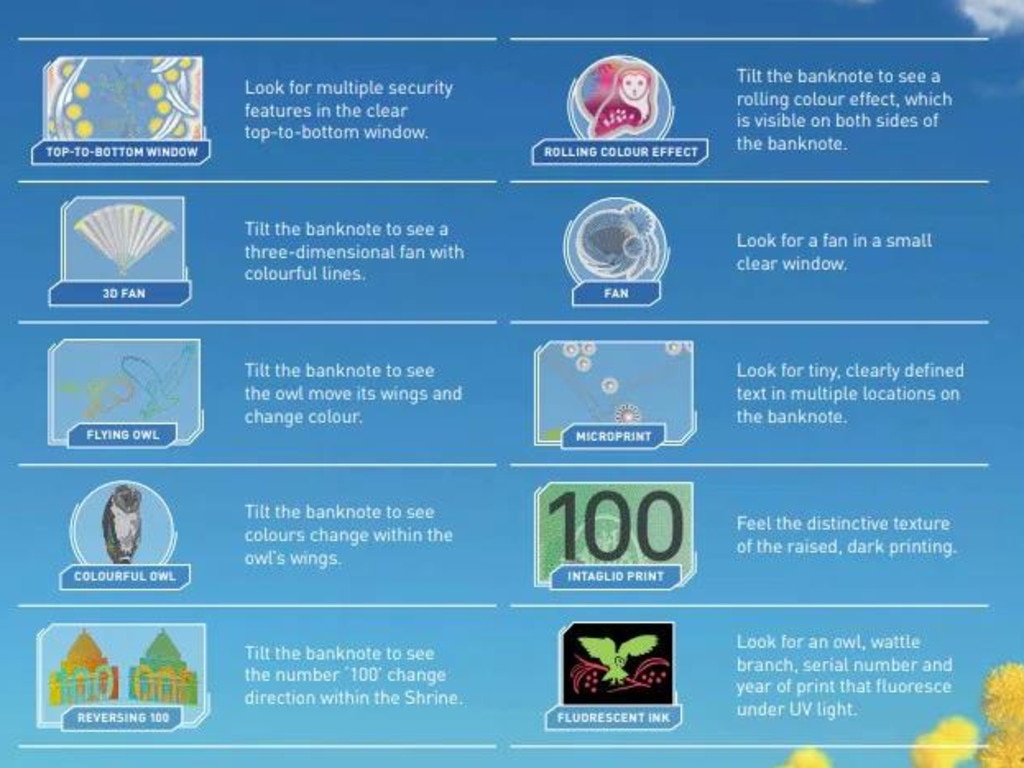 Existing $100 banknotes can continue to be used.
The $100 bill is actually the second most issued note behind the $50.
"That's because being the largest denomination banknote, it tends to be used more as a store of value, rather than a medium* of exchange," Boulton said.
"It might not be their preferred method of payment, but they still want to hold it in their wallets, to cover for those circumstances where they may not be able to use cards, such as credit cards and debit cards or in circumstances where the use of a card may be more expensive."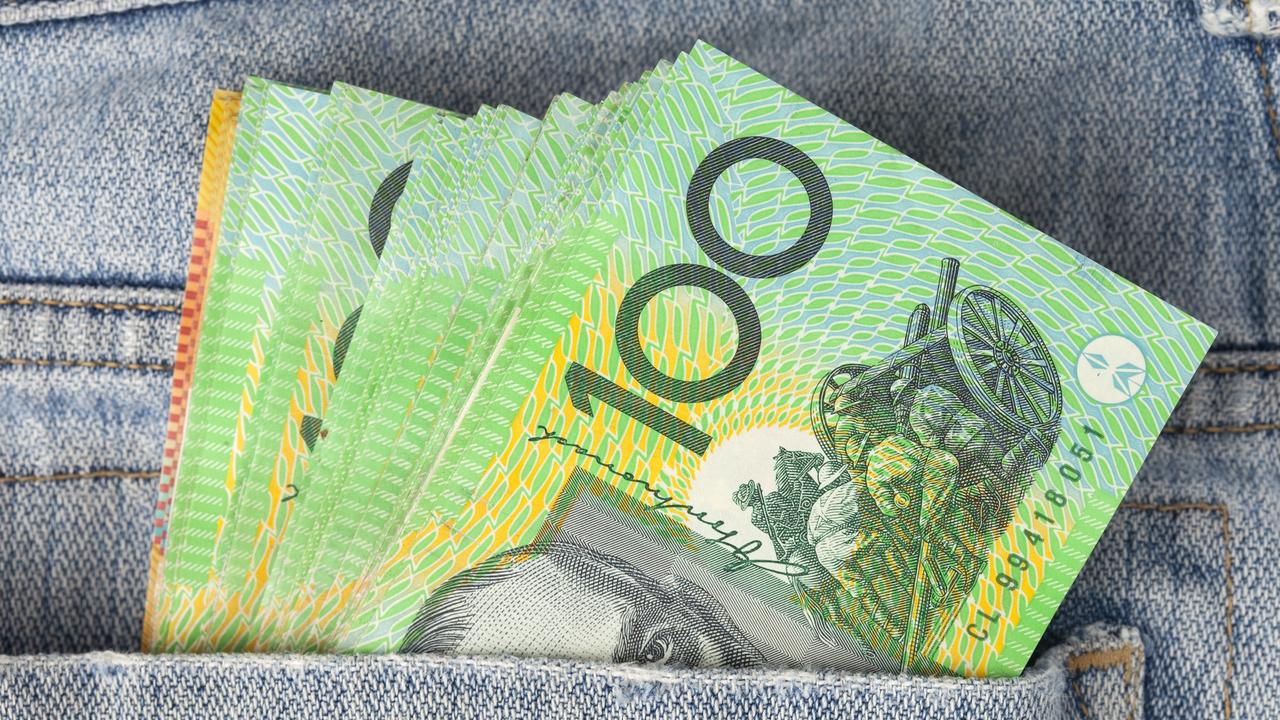 DAME NELLIE MELBA
Born Helen Porter Mitchell, Dame Nellie Melba was a world-famous soprano* in the late 19th and the 20th century and an important music teacher, particularly in her home city of Melbourne.
On the $100 note, Melba is shown in a costume from the Rossini opera Barber of Seville.
SIR JOHN MONASH
Sir John Monash was an engineer, soldier, and community leader. In World War I he led the Australian Imperial Force (AIF), before managing the return home of Australian soldiers and the AIF Education Scheme, which assisted with their transition to life after the war. Monash was instrumental in building the Shrine of Remembrance, which features on the $100 note, in his home city of Melbourne.
GLOSSARY
counterfeit: fake
Reserve Bank: Australia's central bank that controls interest rates and issues money
denomination: face value of a note or coin
depicted: shown
medium: way of doing something
soprano: highest singing voice
EXTRA READING
Millions of $50 notes have spelling mistake
How long do Aussie banknotes last?
Kids need money not tap and go
QUICK QUIZ
What plant is on the note?
When will we start seeing the new $100 note in shops and banks?
What is the most issued banknote in Australia?
What is Melba wearing on the note?
Where state are Melba and Monash from?
LISTEN TO THIS STORY
CLASSROOM ACTIVITIES
1. Cashless Society
Imagine the government decided not to use banknotes any more and to just rely on electronic or old-fashioned methods. Work with a partner and list as many ways that you can think of to buy goods and pay for services without using physical money.
Could this be an option for the future? Would you prefer money or some of the ideas you came up with above?
Time: allow 20 minutes to complete this activity
Curriculum Links: English, Mathematics, Critical and creative thinking
2. Extension
Why is it important that there are so many security features on our Australian banknotes? What would happen if printers could easily make fraudulent notes for people to use?
Time: allow 10 minutes to complete this activity
Curriculum Links: English, Mathematics, Critical and creative thinking
VCOP ACTIVITY
Punctuation Thief
Pick a paragraph from the article, or about 3 sentences together if that's easier, and rewrite it without the punctuation. At the bottom of the page write a list of all the punctuation you stole and in the order you stole it. For example; C , . C .
Then swap your book with another person and see if they can work out where the punctuation needs to go back to.
Make it easier: Underline where you stole the punctuation from but don't put the list at the bottom in order.
HAVE YOUR SAY: Have you ever had a $100 note? Which is your favourite note?
No one-word answers. Use full sentences to explain your thinking. No comments will be published until approved by editors.