Most Australian kids are getting handed pocket money without having to do any work, new research has shown.
About 56 per cent don't lift a finger yet they still get handed money, exclusive new results in a News Corp poll of more than 1200 parents has found.
And about 30 per cent of children are under the illusion* money comes from somewhere other than hard work — including parents, the bank or even the supermarket.
But the Barefoot Investor, Scott Pape, believes the secret to success when teaching kids about money is making sure they handle physical cash.
He said the rise in "tap and go" at the checkout has made it tougher for kids to understand but believes his method of using jam jars to save their money, then later graduating to accounts, makes it real.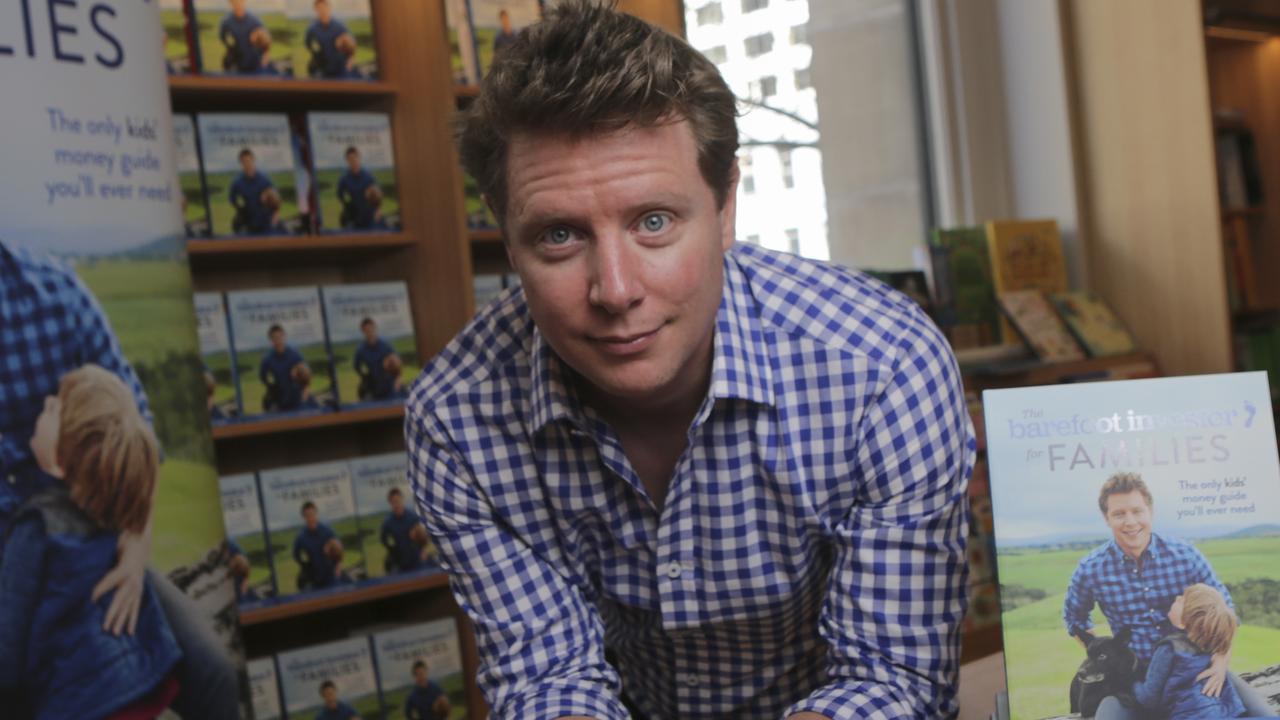 "It's more important now with money becoming invisible so for me using jam jars makes sense," Mr Pape said.
"They want to see the money and have a direct link between work and the money piling up.
"A lot of parents are sporadic* with their pocket money, in my view kids need to do jobs and if they don't do the jobs they don't get paid," Mr Pape said.
"It's really easy to do, it doesn't matter how much you pay them, for some families it could be a dollar per age per week, so $6 per week for a six-year-old."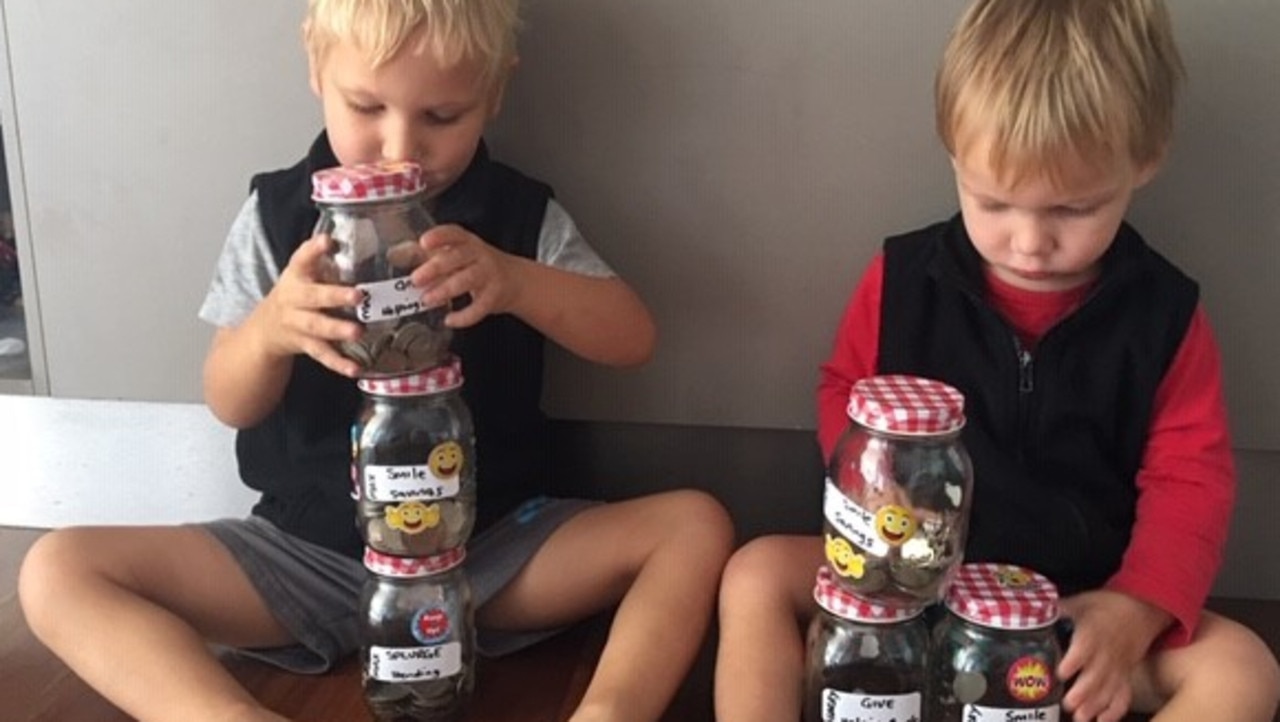 Mother-of-two Georgie Gonczi said her two sons, Monty, 7 and Louis, 4, must do jobs around the home to earn cash.
"We only give them pocket money when they do jobs and the most they can get is $5 for washing the car inside and out," she said.
"We also encourage them to save some of their money and leave some in their piggy bank."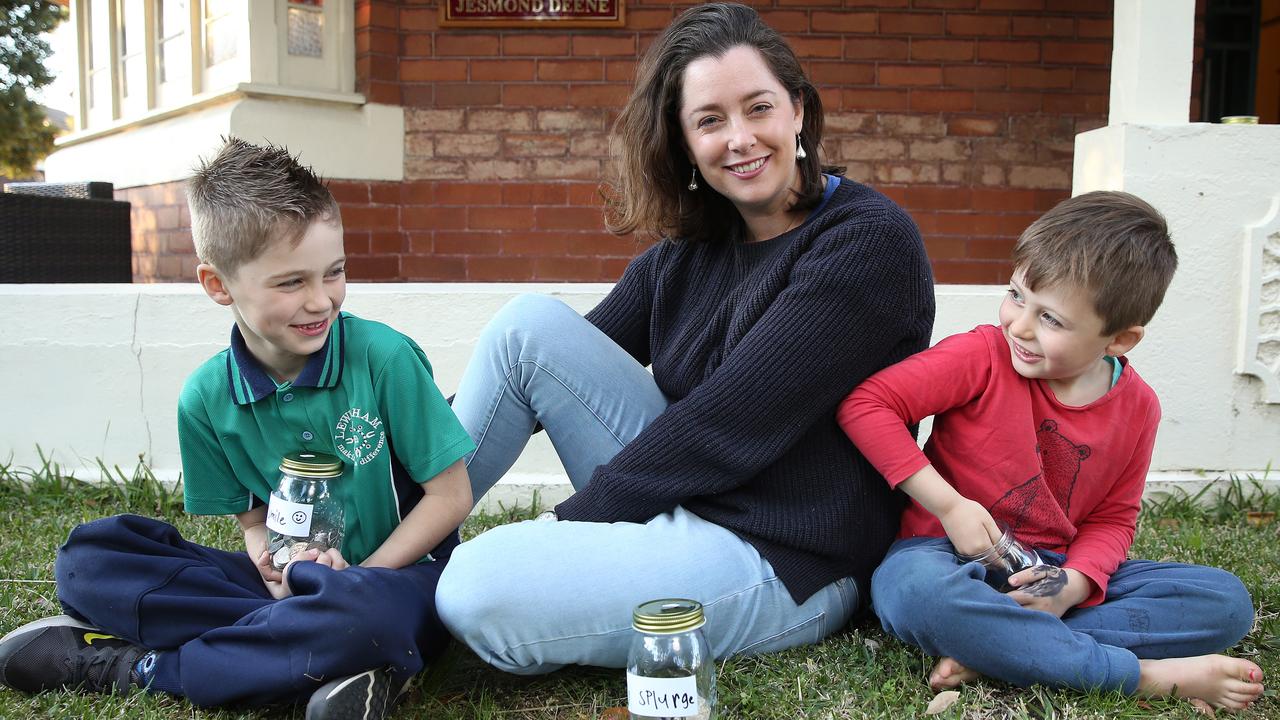 The rise in the use of credit cards has also left Australians owing more than $51.6 billion on plastic and more than $32.6 billion is accruing* interest.
Yet despite seeing their parents use them, many children don't understand how credit cards work.
The survey found about 40 per cent of children believe their parent's credit card is their own money, while 60 per cent believe it is the bank's money.
And about 76 per cent of parents wish they were taught more about money when they were younger.
* The Barefoot Investor For Families, by Scott Pape, is published by HarperCollins Australia and is in bookstores now.
GLOSSARY
under the illusion of: a mistaken belief about something
sporadic: scattered or not regularly
accruing: gaining or rising
LISTEN TO TODAY'S STORY
QUICK QUIZ
1. What percentage of Aussie kids get pocket money without having to do chores?
2. Who is the Barefoot Investor?
3. The invention of what has made it harder for kids to understand where money comes from?
4. What job do Monty and Louis earn $5 for completing?
5. How much money do Australians owe on credit cards?
CLASSROOM ACTIVITIES
1. Dos and don'ts
Write a list of the dos and don'ts about money recommended in this article.
2. Extension: Write your parents a letter setting out the chores you wish to complete each week and the recommended amount of money you think you should be paid for each. Take the letter home to discuss with your parents.
Time: Allow 20 minutes for each activity
Curriculum: English
VCOP ACTIVITY
With a partner see if you can you identify all the doing words/verbs in this text. Highlight them in yellow and then make a list of them all down your page. Now see if you and your partner can come up with a synonym for the chosen verb. Make sure it still makes sense in the context it was taken from.
Try to replace some of the original verbs with your synonyms and discuss if any are better and why.
Curriculum Links: English, Big Write and VCOP
HAVE YOUR SAY: Looking at Scott Pape's recommended pay scale for pocket money (a dollar per age per week), do you think you are being paid the right amount at home?
No one-word answers. Use full sentences to explain your thinking.