Australia's $2 coin is getting a makeover to celebrate the first year Australia hosts the ICC T20 Women's World Cup.
However, the new version can't be used in the coin toss to start each match.
From Wednesday, The Royal Australian Mint and International Cricket Council are releasing two million new $2 coins into general circulation that feature a picture of a female cricket player on it for the first time.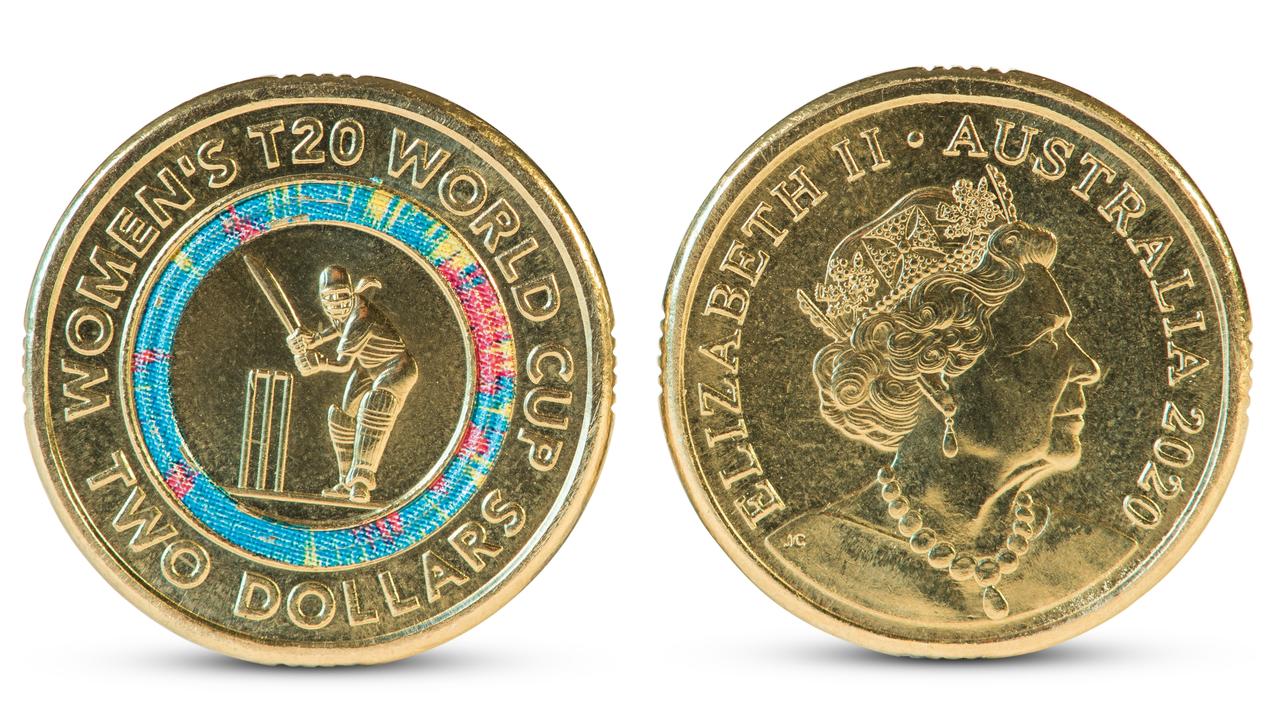 Australian wicketkeeper, two-time T20 Player of the Year recipient and one of the leading forces in world cricket, Alyssa Healy said she thought the coin was something she'd never see in her lifetime. She grew up collecting coins, but now she's chasing centuries.
"Personally it's really exciting to see, growing up in Australia I collected all the coins from sporting events, which had male athletes or sporting players, as did the TV … but as a female cricketer, to have a coin of your own it's something I thought would never be a reality," she said.
Healy said she doesn't have too many personal goals for the T20, but said the team want to win and are doing everything they can to make the final on International Women's Day on March 8.
"We're a very structured side, we know what we like to do, it's about making sure we nail* our fielding or our batting or bowling plans," she said.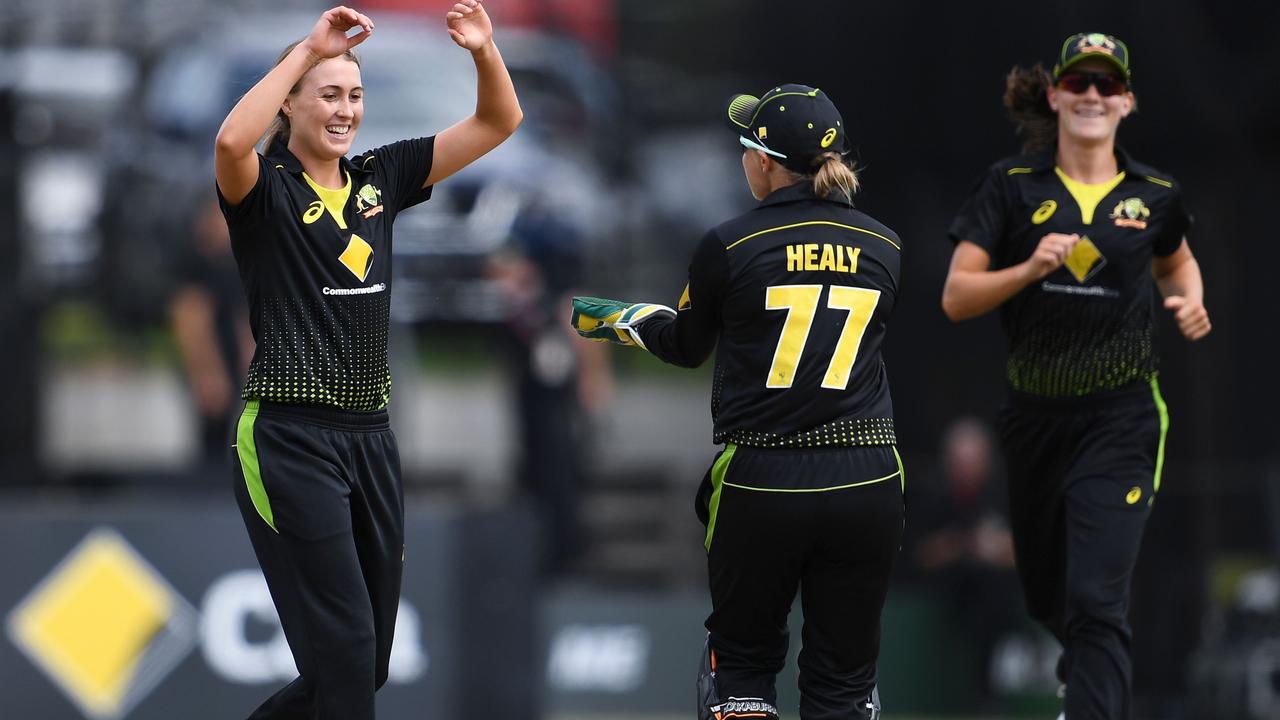 She said their dark horse* to beat is New Zealand.
"The Kiwis, we've got to beat the likes of India and others too to make the semi-finals, but the Kiwis are also in incredible form," she said.
Healy has turned to her father Greg, uncle Ian and husband Mitchell Starc for advice on how to handle the pressure of being in a World Cup on home soil.
"I've had bits and pieces from them (my dad and uncle) I'm also married to a player who has done it all before and so we've had a few little discussions on how to handle that pressure and expectation*," she said,
"As a team we've talked about how we can embrace* it (the pressure) and turn it into an opportunity to just go out there and play in front of our friends and family that not everyone gets to do," she added.
ICC Chief Executive, Manu Sawhney, said 2020 is going to be a "record-breaking year" for women's cricket.
Healy said the momentum* around women's sport right now is really "buzzing".
The $2 coin will be available from Woolworths tills from Wednesday.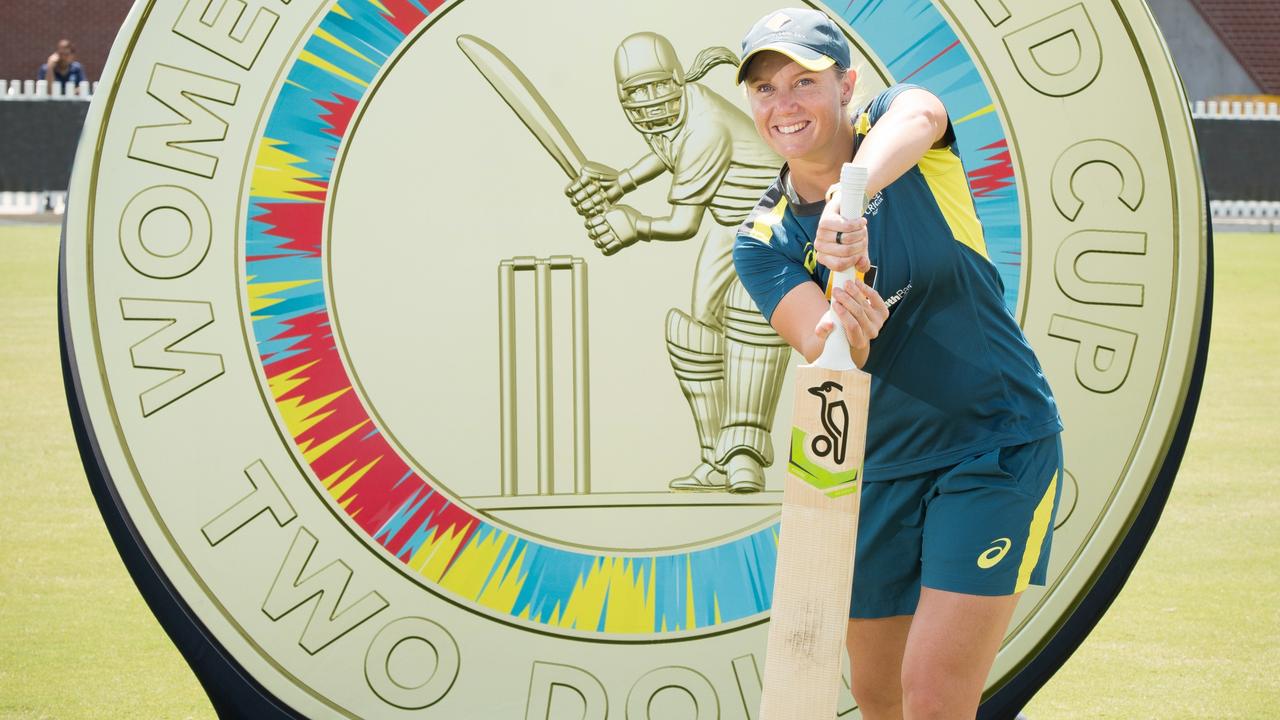 The Royal Australian Mint is also releasing a limited-edition collectors' album, which includes the coin for just $3 through the supermarket.
The coin used at each match is a special commemorative* coin specially created for the World Cup and is not a minted* coin. The coin is then kept as part of memorabilia* from the event.
WOMEN OF INFLUENCE
Kids News publisher News Corp is searching for Australia's 20 Women of Influence in Sport.
Ahead of what is anticipated to be a record-breaking crowd for a women's sporting event – the ICC T20 Women's World Cup Final on March 8, International Women's Day — News Corp has commissioned a panel of experts to select the Top 20 Women of Influence In Australian Sport.
The aim is to recognise the women who at this moment in time, are forces for positive change; our role models; visionaries* and tireless supporters of women in sport.
The Top 20 will be announced on March 1.
GLOSSARY
nail: get something right
dark horse: a team not expected to win but could do so
expectation: strong belief that something will happen
embrace: accept
momentum: the driving force created by a series of events in the past
commemorative: something to remember a person or event by
minted: pressed a coin
memorabilia: souvenir
visionaries: people who have a vision for the future
EXTRA READING
Alyssa Healy's sky-high catch sets world record
Plan to pay male and female athletes equally
Australia thumps England to win World T20 title
Warner, Perry win cricket's top awards
QUICK QUIZ
How many new $2 coins are being released?
Why would Healy's husband know about cricket?
What organisation makes coins in Australia?
When is the T20 final?
When is International Women's Day?
LISTEN TO THIS STORY
CLASSROOM ACTIVITIES
1. Women of Influence
This new $2 coin reflects the first time a female cricket player has ever been featured on an Australian coin. Kids News publisher News Corp are beginning their search for who the public see as the top 20 Women of Influence in Sport. Work with a partner and name 5 women you think are influential in Australia. It doesn't have to be just in sport. Write their name and why you believe they are influential or important below.
If there is time, it would be good to share 1 or 2 with the class.
Time: allow 25 minutes to complete this activity
Curriculum Links: English, Humanities, Personal and social
2. Extension
Think of another exciting and well-known event happening in 2020. Sketch a picture or design that could be put on a $2 coin to represent this.
Time: allow 15 minutes to complete this activity
Curriculum Links: Visual Arts, Critical and creative thinking
VCOP ACTIVITY
With a partner see if you can identify all the doing words/verbs in this text. Highlight them in yellow and then make a list of them all down your page. Now see if you and your partner can come up with a synonym for the chosen verb. Make sure it still makes sense in the context it was taken from.
Try to replace some of the original verbs with your synonyms and discuss if any are better and why.
HAVE YOUR SAY: Who is your favourite female athlete?
No one-word answers. Use full sentences to explain your thinking. No comments will be published until approved by editors.