Check your pocket money, kids — that $1 coin you have could be worth a lot more as part of the Royal Australian Mint's national treasure hunt.
Royal Australian Mint chief executive officer Ross MacDiarmid said three million $1 coins had secretly been released in September in a type of "Willy Wonka" competition.
Each $1 coin is stamped with either an "A", "U" or "S" underneath the body of the largest kangaroo.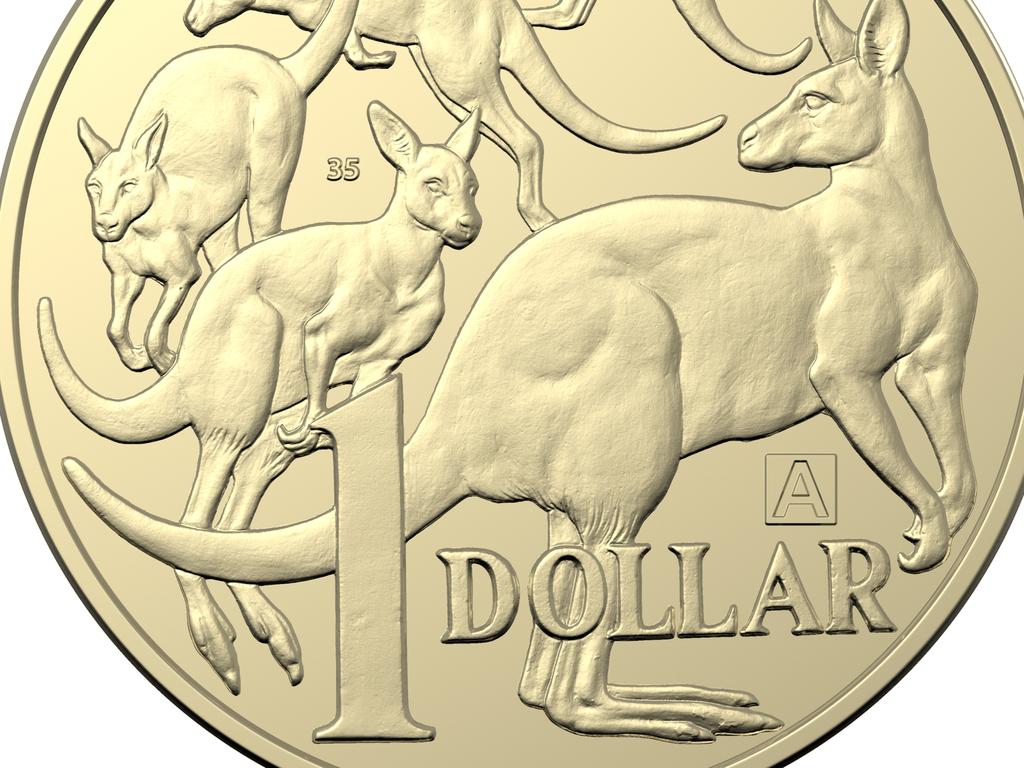 If you look closely you'll also see a tiny "35", in recognition of the $1 coin's 35th anniversary next year. The coins are stamped with the year 2019.
The challenge for Australians is to check their change and find a $1 coin of each letter for the chance to win prizes.
Singing his own version of the song (I've Got A) Golden Ticket from the film Willy Wonka & the Chocolate Factory, Mr MacDiarmid launched the Dollar Discovery competition and said it aimed to introduce coin collecting and financial literacy to a new generation*.
"How are we going to get people to understand financial literacy* when they just swipe their card or actually just use a tap and go?" Mr MacDiarmid said.
According to a survey of 1000 people, Mr MacDiarmid said most thought saving pocket money and collecting coins helped develop persistence* and financial literacy, particularly among children.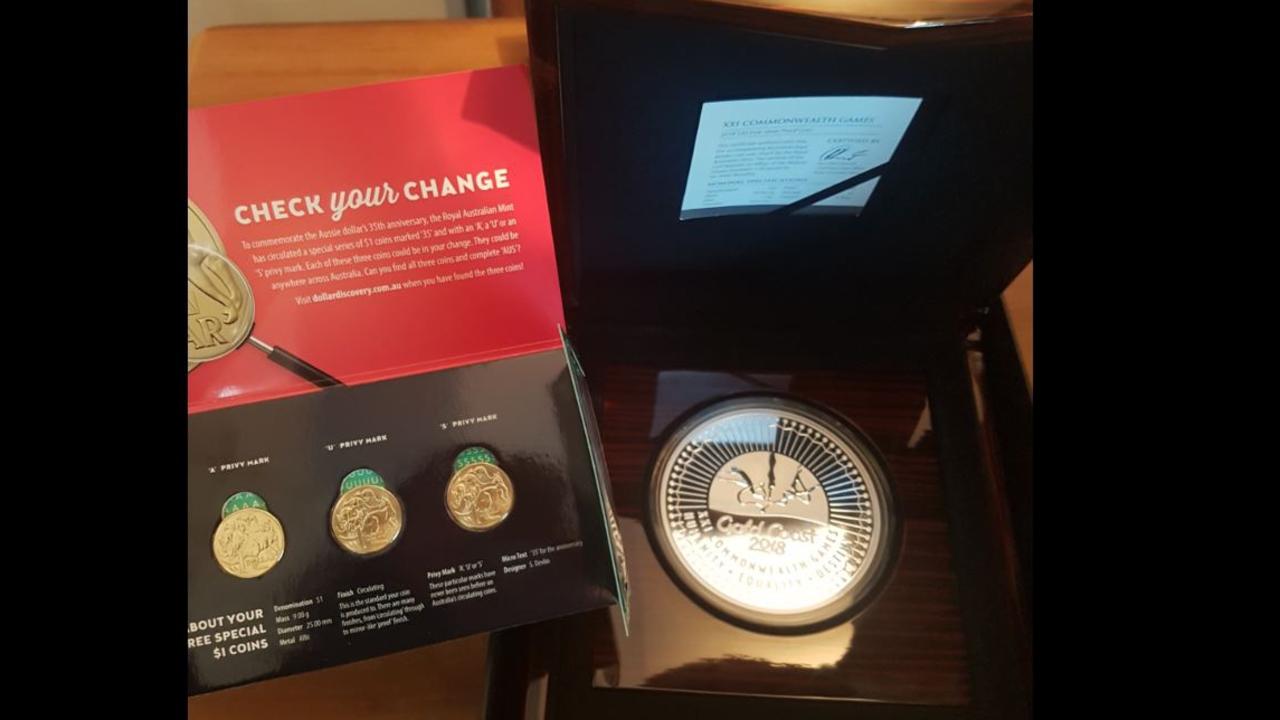 Sets of the treasure hunt coins are likely to be worth much more than $3 in future.
As part of the major prize for the treasure hunt, eight winners from each state will get a trip to Canberra for four people, as well as the opportunity to visit the Mint for a private tour and to produce their own giant 1kg silver coin. Officially the coin would be worth about $750 but being a collector's piece, it is expected to be much more valuable.
The competition has been launched to mark the 35th anniversary of the $1 coin on May 14, 2019 and winners will be announced on this date.
HOW IT WORKS:
• Check your $1 coins to see if they have a tiny "A", "U" or "S" stamped on the front. They also feature the 2019 date and are marked with a tiny "35".
• Once you get all three, register at dollardiscovery.com.au to get one of 5000 free folders available to store the coins.
• You will go in the draw to win the major prize of a Canberra trip to the Royal Australian Mint including two nights accommodation at Jamala Wildlife Lodge at the National Zoo and Aquarium, and to produce your own 1kg silver coin.
• You could also win one of 250 gift vouchers worth $150 to spend on any Royal Australian Mint product.
• For more information go to dollardiscovery.com.au
EXTRA READING
How the Australian dollar gets its value
GLOSSARY
generation: all of the people born and living at about the same time
financial literacy: understanding money
persistence: being determined to achieve something
LISTEN TO TODAY'S STORY
QUICK QUIZ
1. What is the competition called?
2. Which three letters are added to the coins?
3. How many of the coins have been secretly released?
4. Which organisation is behind the treasure hunt?
5. Which song was sung at the treasure hunt announcement?
CLASSROOM ACTIVITIES
1. Increase your winning chances
The Dollar Discovery competition sounds like a lot of fun, wouldn't it be great to win one of the prizes? I wonder if you can think of some clever ideas that could increase your chances of finding all three variants of the coin, giving you a chance at winning the major prize.
Think of and write down three or more ideas you have that could help you in the treasure hunt.
Extension: Identify three interesting coins that you could purchase if you won one of the $150 gift vouchers to spend on Royal Australian Mint products.
Time: Allow 15 minutes
Curriculum links: English, Mathematics, Critical and Creative Thinking
VCOP ACTIVITY
After reading the article, with a partner, highlight as many pieces of punctuation as you can find in green. Discuss how these are being used, where and how often. What level of the punctuation pyramid is the journalist using in this article?
HAVE YOUR SAY: Have you ever collected special or commemorative coins?
No one-word answers. Use full sentences to explain your thinking.