A new $2 coin was released yesterday ahead of Prince Harry's Invictus Games. The Games will this year be held in Australia for the first time.
The new coin features an image of a wheelchair competitor* to help celebrate the spirit of unconquered* wounded, injured and ill men and women from the defence forces*.
The Royal Australian Mint expects to release 2.3 million of the coins into circulation* between now and the Games being held from October 20-27 in Sydney.
The coin was designed by one of the Mint's own coin designers.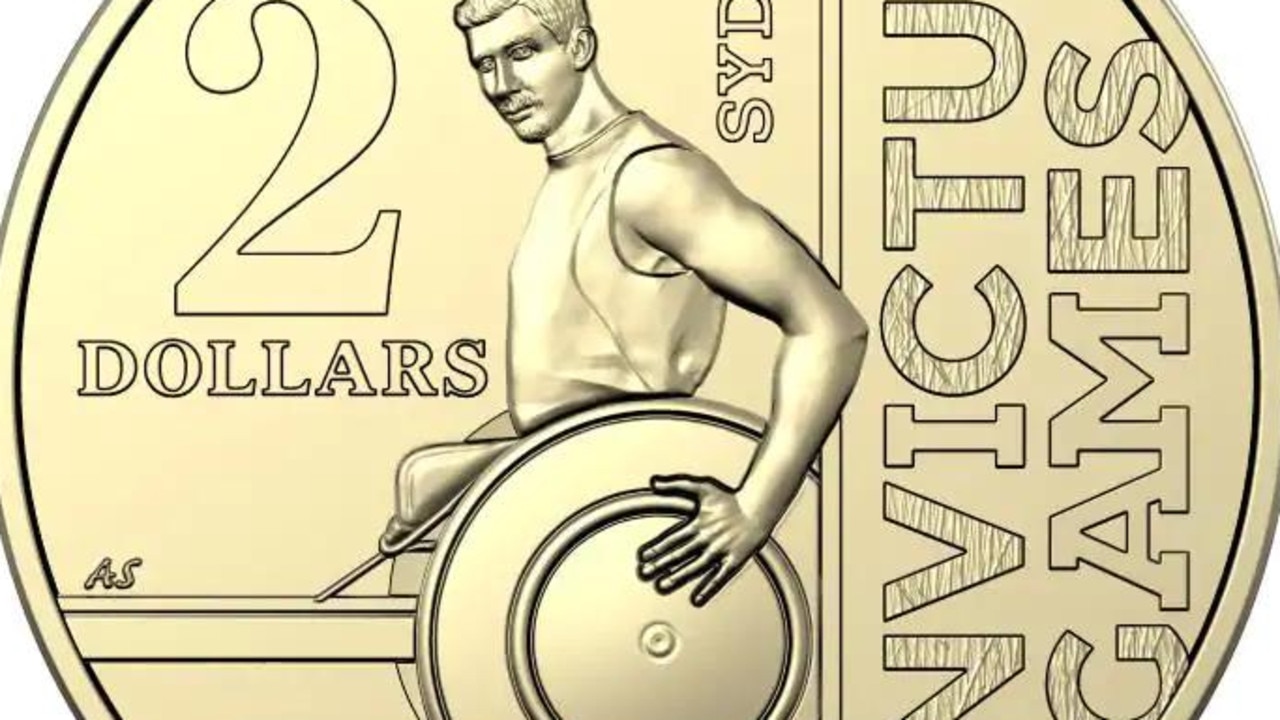 Royal Australian Mint CEO* Ross McDiarmid said a range of Invictus collector coins would also be released closer to the Games.
"The design of the coin really captures the essence* of what the event is all about," he said.
"While there are 2.3 million new $2 coins coming, normally there's 30 million $2 coins in circulation, so it's a relatively* small number and one day it (the Invictus Games Sydney $2 coin) will be worth more than just face value."
He also said the Mint will be producing the medals for athletes competing at the event.
Invictus Games Sydney 2018 CEO Patrick Kidd OBE* said the coin's design is about celebrating the power of sport.
"The Games are so important as a central platform* to inspire others to become active and get engaged in sport, which is good for one's physical and mental well being."
"Everybody who goes will see something extraordinary, it's a once-in-a-lifetime opportunity," he said.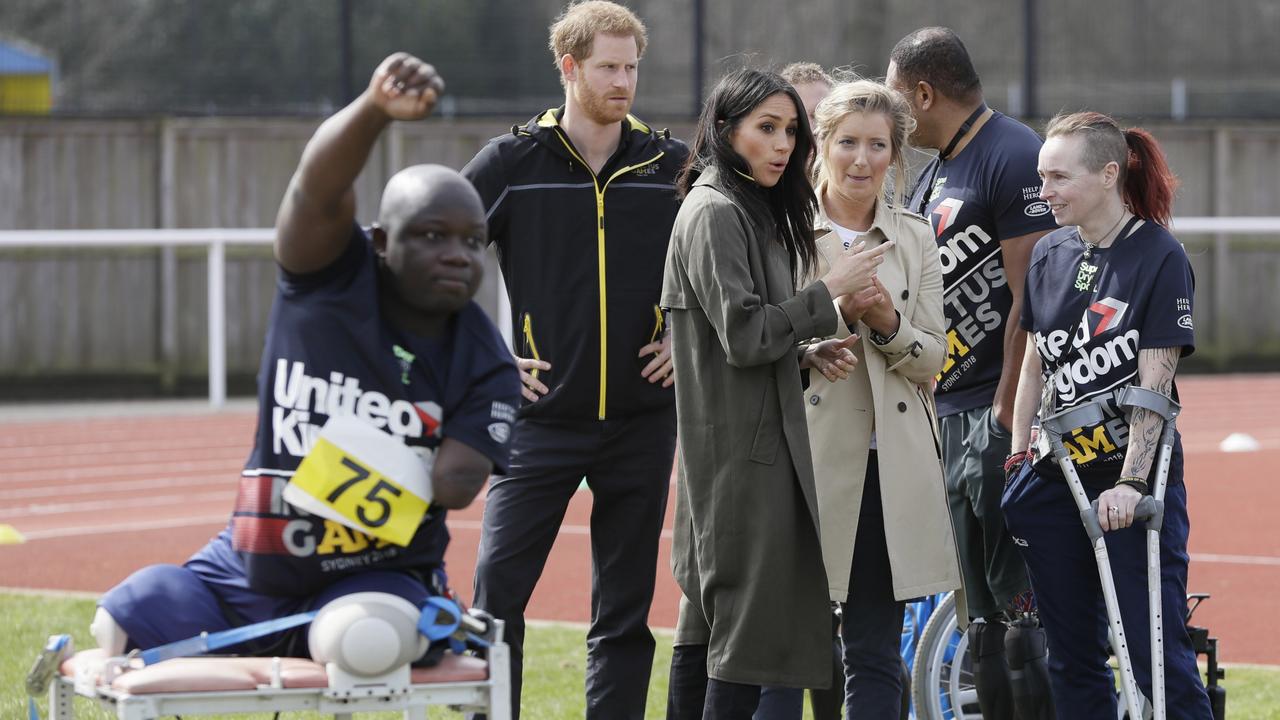 Prince Harry created the Invictus Games in 2014 and will be in Sydney for the Games, which are proudly supported by Westpac, with his wife Meghan Markle.
MORE TO KNOW
The word "invictus" is Latin* and means unconquered or unbeaten. Men and women who work in the armed forces — army, navy and air force — are often in dangerous places and are sometimes fighting in wars. Many are injured or experience very upsetting events that can affect them for the rest of their lives. The games celebrate their strength in managing or overcoming* their injuries and helping one another.
Athletes from 18 countries will compete in 11 sports at the Invictus Games. Sports are archery, athletics, rowing, a driving challenge, powerlifting, cycling, sailing, volleyball, swimming, basketball and rugby. These sports are adapted* to suit the needs of the athletes. Basketball and rugby, for instance, are played in wheelchairs.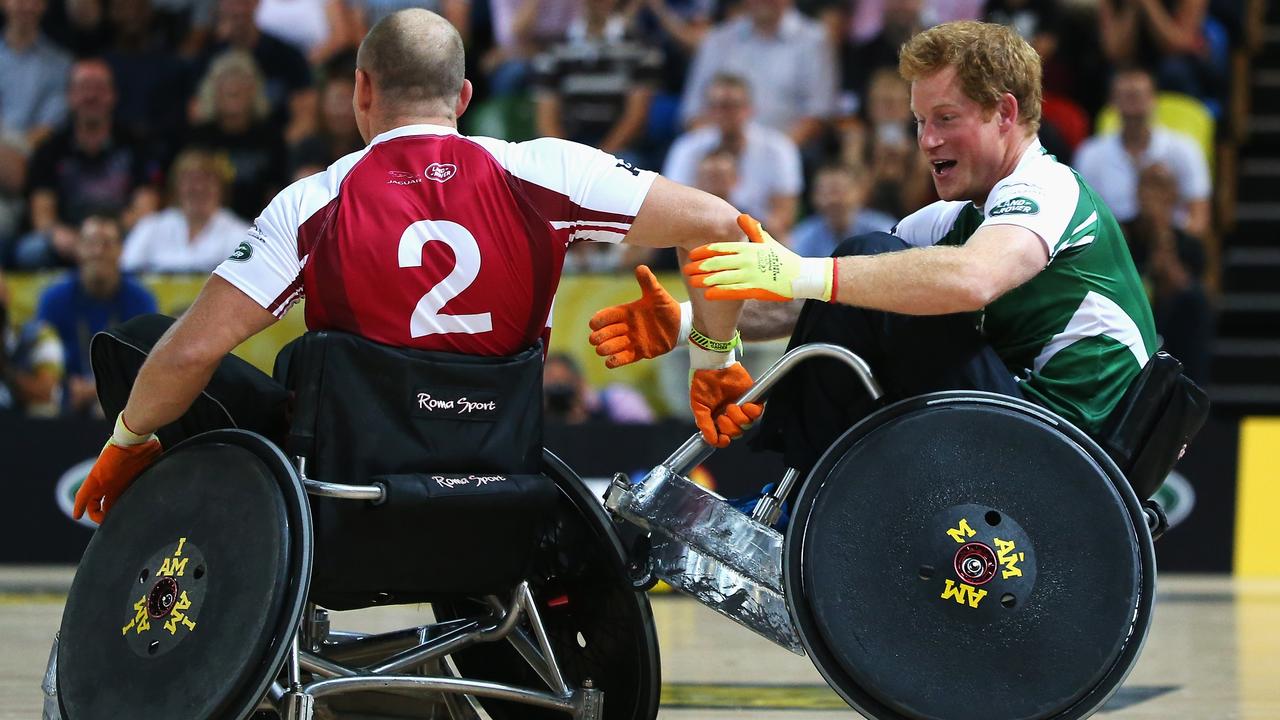 The Royal Australian Mint in Canberra is a government money factory. Its first job when it opened was to make coins for the change from pounds, shillings and pence to decimal* currency*, or dollars and cents. This change happened on February 14, 1966. Since it opened, it has made 15 billion coins.
Australia used to have bronze one and two cent coins. These were melted down at the Mint to make bronze medals for the Sydney 2000 Olympics.
Only coins and medals are made at the Mint. Australian notes and passports are printed at Note Printing Australia in the Melbourne suburb of Craigieburn.
EXTRA READING
Love and fun rule at the royal wedding
GLOSSARY
competitor: someone who competes
unconquered: unbeaten
defence forces: includes the army, navy and air force
circulation: being used for buying things
essence: the central, real or most important meaning of something
CEO: Chief Executive Officer, the person in charge
relatively: when compared to other things
OBE: Order of the British Empire, an important award from the Queen for doing something special
platform: a chance to tell a story or show something off
Latin: the ancient language of the Roman empire
overcoming: getting over, or winning against something
adapted: changed to suit the situation
decimal: units of 10s and 100s, such as dollars, which are 100 cents
currency: a country's system of money
LISTEN TO TODAY'S STORY
QUICK QUIZ
1. The coin has the Queen on one side. What is on the other?
2. How many of these coins will the Mint release?
3. When and where are the Invictus Games?
4. How many of all types of $2 coins are in circulation?
5. What does the word invictus mean? Why would the games be called that?
CLASSROOM ACTIVITIES
1. Design Your Own Coin
The new Invictus coin is a commemorative coin, meaning it's not the usual coin design but instead marking an important event. Your task is to design your own commemorative coin for an important occasion within Australia in the next two years (2018-2020).
Guidelines from the Royal Australian Mint, who design, create and circulate these coins state that "the theme must relate to an event, commemoration or anniversary of national significance and broad interest to the Australian community. Themes must be acceptable to the general community and acceptable to be shown on an Australian legal tender coin".
In relation to featuring a person on a commemorative coin, the Royal Australian Mint guidelines state that "in the rare circumstances that a commemorative circulating coin design does feature the image of an individual, the coin would mark the anniversary of the birth or significant historic event in the life of that person. Coins will not commemorate the death of an individual".
Choose what you believe to be an important event or person in the next two years and sketch your design below.
What made you choose this event/person and what is its significance to Australia?
2. Extension: Do you believe the Invictus Games will "inspire others to become active and get engaged in sport, which is good for one's physical and mental well being?" Why or why not?
Time: Allow 40 minutes
Curriculum links: English, Critical & Creative thinking, Design & Technologies
VCOP ACTIVITY
The glossary of terms helps you to understand and learn the ambitious vocabulary being used in the article. Can you use the words outlined in the glossary to create new sentences? Challenge yourself to include other VCOP (vocabulary, connectives, openers and punctuation) elements in your sentence/s. Have another look through the article, can you find any other Wow Words not outlined in the glossary?
QUESTION: What are your ideas for events you could introduce to your school that celebrate a broader range of interests and abilities?
Everyone has different strengths, interests and challenges. What's important is trying hard and doing things you enjoy and having a nice time with other people. Explain your ideas using full sentences.