SPREADING rumours, backstabbing, excluding people and taunting* with hurtful words are all forms of what's known as covert* bullying.
A new study has revealed that girls are more likely than boys to be the victims of this type of bullying and it's on the rise.
Fashion store Supre and youth mental health organisation Headspace commissioned* the study of 20,000 teenagers.
The study found that girls are a third more likely than boys to experience bullying.
Supre and Headspace have now launched a joint campaign* — including the book Bullying. So Not OK — to tackle the problem. Neighbours star Lilly Van Der Meer is helping with the campaign.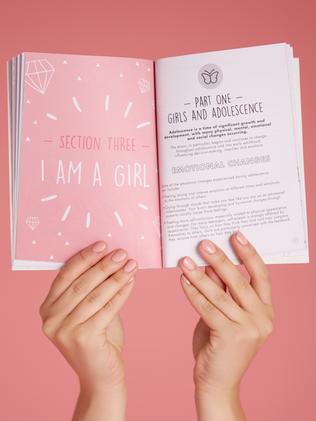 While cyber bullying is still a major concern, "covert" bullying in the schoolyard is increasing among teenage girls, the study showed.
Actor Lilly Van Der Meer said she experienced high school bulling that left her in tears.
The 17-year-old's bullying started when she was 13 and continued until last year.
"It was discreet* bullying — I was in a group of girls and we were really happy, a close group of friends, and then it changed and I wasn't good enough to be in their group any more," Van Der Meer said.
"They all started to turn on me but in a very deceiving* way, where teachers and other students couldn't really see it. It was their word againt mine and six against one."
Last year Van Der Meer was targeted again and the girls picked on her strengths.
"A group of girls gave me a hard time about my acting," Van Der Meer said.
"And they made it really difficult for me to go to my drama classes."
But Van Der Meer said she has learnt to stand up for herself and hopes other girls can do the same.
"It's so important to believe in yourself," Van Der Meer said.
"Just keep following your dreams and doing what you want to do."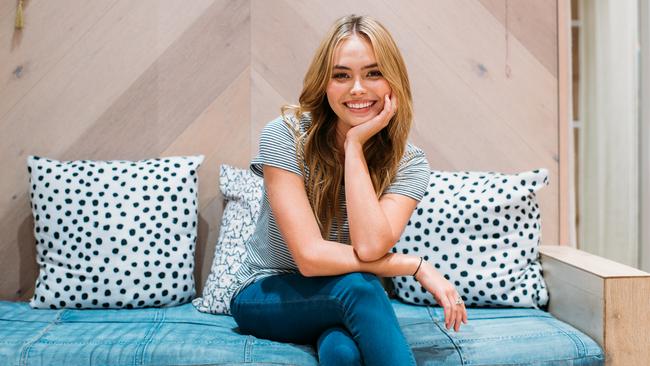 THE RISE OF 'COVERT' BULLYING
Mental health organisation Headspace's Vikki Ryall said covert bullying was a less obvious form of bullying that includes excluding people and passing notes.
"In terms of bullying literature, covert bullying is something that is reasonably recently identified," Ryall said.
"It does tend to be increasing in frequency."
Ryall said people need to be assertive* and stand up for those who are being bullied in a covert manner.
"If someone is singling* someone out or spreading rumours about them, then to say, 'I don't think that's OK," Ryall said.
WEBSITES FOR SUPPORT AND INFORMATION
http://bullyingnoway.gov.au
https://www.ncab.org.au/bullying-advice/bullying-for-kids/what-is-bullying-for-kids/
https://www.stopbullying.gov/kids/
http://bzaf.org.au/the-roles-kids-play/
GLOSSARY
taunting: teasing
covert: secret
commissioned: organised and paid for
campaign: organised things to work towards a goal
discreet: on the low down
devieving: sneaky
asserting: state a fact
singling: picking one person
LISTEN TO TODAY'S STORY
CLASSROOM ACTIVITIES
Activity 1. Combat bullying
Headspace's Vikki Ryall emphasised the importance of being assertive and standing up for others.
Make a list of 10 helpful things you could say or do if you become aware that somebody is the victim of covert bullying.
Extension:
Make a poster for your classroom to let others know that bullying is not OK.
Time: allow approximately 20 minutes to complete this activity
Curriculum links: English, Ethical Capability
A ctivity 2. The good in me
Neighbours star Lilly Van Der Meer spoke about how believing in herself helped in overcoming her own bullying.
Everybody, including you, is special and has their own strengths and good qualities.
Create a slide show about yourself with a different strength or quality that you possess on each slide. I bet you can think of heaps!
Extension:
Get a list of the other students in your grade. Write down a strength or good quality of each of your classmates. Let them know what you like about them.
Time: allow approximately 30 minutes to complete this activity
Curriculum links: English, Personal and Social Capability
VCOP ACTIVITY
(Vocabulary, Connectives, Openers, Punctuation)
Sentence Builder
There are some fantastic vocabulary words in today's article! Write a sentence for each word in today's glossary. If you wish to challenge yourself, try to include all three of the following in each sentence:
One power opener
One connective
One adjective
Time: allow 15 minutes for this activity
Curriculum links: English, Big Write, VCOP
EXTRA RESOURCES
SHARING NO GOOD FOR CYBER SAFETY
IN A SENTENCE, SHARE YOUR THOUGHTS ON TODAY'S STORY
Kids News loves reading your best grammar, vocabulary and spelling.
We publish the best comments.