Australia's Federal Education Minister has called for smartphones to be banned in classrooms.
Senator Simon Birmingham made the call this week as figures show half of children were victim to cyberbullies in the past year.
Cyberbullying is when children are bullied on technology devices such as phones and social media sites and includes being left out of groups or conversations, being called names or having mean things said about them, having lies or rumours spread about them, receiving repeated unwanted messages, being sent inappropriate content, and receiving violent threats.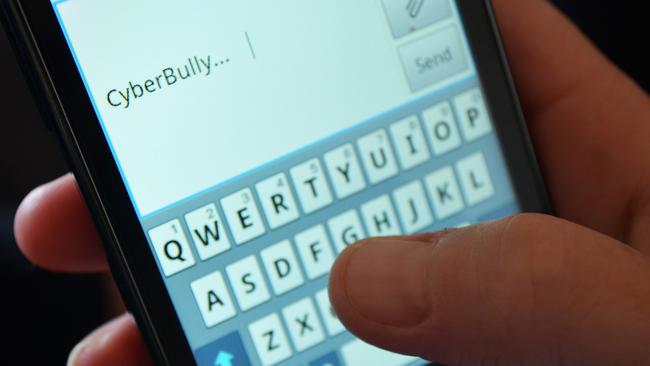 Mr Birmingham believes restricting* use of phones at schools can reduce cyberbullying and improve learning levels.
"There's almost no reason students shouldn't have their phones switched off and in their lockers while they're at school," Mr Birmingham said.
"Although learning to work with technology is essential, phones can be a distraction from lessons and a platform for bullying unless schools have the right policies in place."
University of Melbourne Associate Professor Kay Margetts said smartphones were diluting* students' focus in the classroom and valuable social skills.
"I think it is quite reasonable that they could be banned. There is so much research now about the negative* impacts of social media on young people's development that I think we need to put a stop to it," she said.
Child psychologist Michael Carr-Gregg, who sits on the federal government's internet safety working group, said smartphones must be banned in primary schools.
Young children needing phones for "security purposes'' should only be given "dumb phones'' without internet access, he said.
"Cyber cop'' Susan McLean demanded a ban on phones in schools, warning they risked being sued by the parents of cyber bullying victims over messages sent in school hours.
Ms McLean — who advises the federal government as a member of its Cyber Safety Working Group — said she was being flooded with requests from schools, parents and legal firms about the legality* of phones in schools.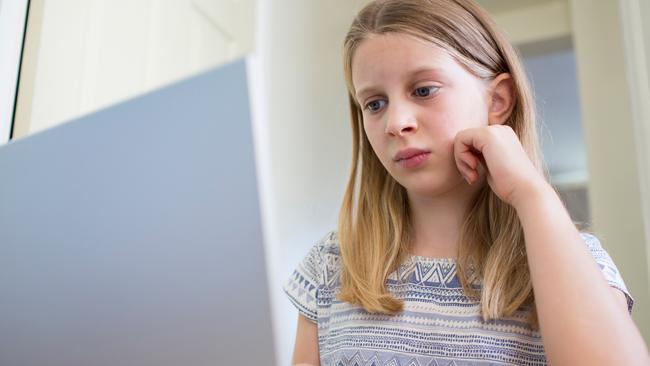 Kevin Donnelly, a senior research fellow at the Australian Catholic University wrote in The Daily Telegraph this week it was vital that students' full attention was on learning when in school.
"Successful classrooms are those where teachers are in control and where there no distractions as students don't have the luxury* of surfing the net, figuring out what to do on the weekend or updating their social networking sites," he wrote.
"Research investigating how students best learn, especially those in primary school, proves that the most effective way to learn is to hardwire the computer sitting on your shoulders — otherwise known as the brain.
"Instead of relying on calculators and computers, students need to memorise times tables, do mental arithmetic, recite poems and rhymes, and learn facts and figures until they can be recalled automatically."
GLOSSARY
restricting: putting a limit on, controlling
diluting: making something thinner or weaker
negative: unwanted
legality: being legal
luxury: a state of great comfort
LISTEN TO TODAY'S STORY
CLASSROOM ACTIVITIES
1. Smart but not so Smart
Outline the positives and negatives for children having and using smart phones at school. Consider both primary and secondary school settings for your listings by placing a 'P' or 'S' or both being 'PS', beside each of your points.
POSITIVES TO SMARTPHONES // NEGATIVES TO SMARTPHONES
Extension: Write a three paragraph-exposition (argumentative text), convincing the reader as to why or why not smartphones should be banned in all primary schools.
Time: Allow 20 minutes
Curriculum Links: English, Ethical Capability
2. Cyberbullying
Cyberbullying is a major problem in society today. Explore the Kids Helpline website to make a brochure on what cyberbullying is and how you can stop it or help someone who is being bullied or cyberbullied. You may want to make the brochure on poster paper or using a word processing software on the computer.
The Kids Helpline website is kidshelpline.com.au
Extension: Work with a partner and write a script for a role play on someone being cyberbullied and how you helped them. If you have time you may be able to present to the class.
Time: Allow 50 minutes
Curriculum Links: Digital Technologies, Ethical Capabilities, English, Personal & Social, Health & Physical Education
IN ONE SENTENCE, TELL US WHAT YOU LIKE ABOUT TODAY'S STORY
Tell us your thoughts on the story using your best spelling, punctuation and grammar. We will publish the best comments.