Toboggans have been banned at some Australian snowfields.
Thredbo ski resort in the Snowy Mountains south of Canberra, announced this week that the fun, cheap, family-friendly activity was no longer allowed.
The resort said it was a safety decision.
"To maximise safety for guests, employees*, and resort property, Thredbo prohibits* the use of toboggans and other miscellaneous* snow sliding equipment that is associated* with 'Snow Play' within our leasehold* area," the resort website said.
"We acknowledge* that tobogganing is a favourite winter pastime*, however it also has inherent* risk as there is limited ability to control the equipment being used. The safety of our guests and staff is our number one concern."
The resort's website has a photo of someone tobogganing with a red circle around it and cross through it to make the new rule really clear.
Things do sometimes go wrong when you slide down a snow-covered hill really fast
Many families that love tobogganing were upset.
"Thredbo and Perisher have banned tobogganing for the ski season," Lisa Benham wrote on Facebook.
"Guess we won't be taking our little ones to the snow this year. Apparently* it's dangerous … Really?? More than skiing? Oh wait, you don't need a lift pass to do it."
ABC News' Siobhan Heanue wrote on Twitter: "Next they'll ban snow fights. So many families take the drive up to the resorts and muck around in the snow because they can't afford to ski."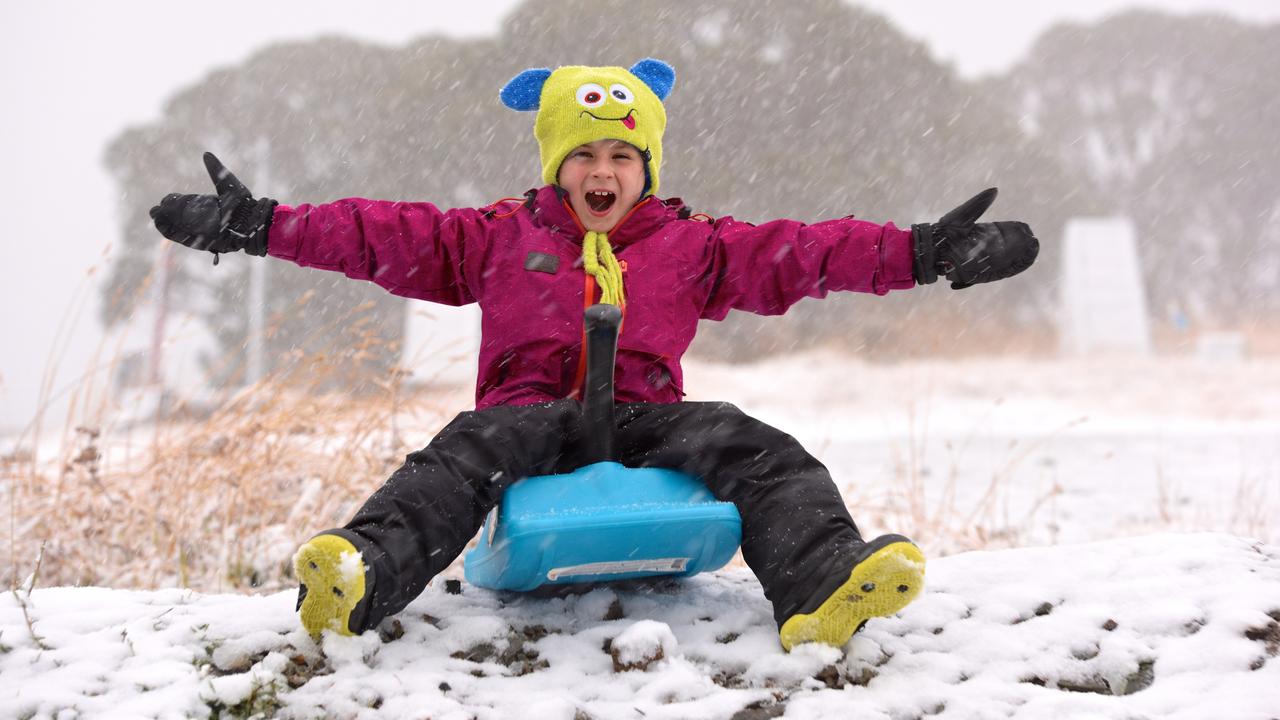 But other snow users have welcomed the ban.
"Thredbo just does not have the room for the snow play," Anthony McRae wrote. "I witnessed* too many people taking their toboggans up the bottom of the (ski) run. This is a nightmare for skiers coming down that run. I say good on Thredbo."
ANOTHER STORY ABOUT ICE AND SNOW: Town where polar bears outnumber people
Craig Cleal agreed.
"Great, the things are out of control — accidents waiting to happen."
Perisher, another Snowy Mountains resort, also states on its website that tobogganing is not available on its snowfields, but may be available next to one of the car parks when there is enough snow.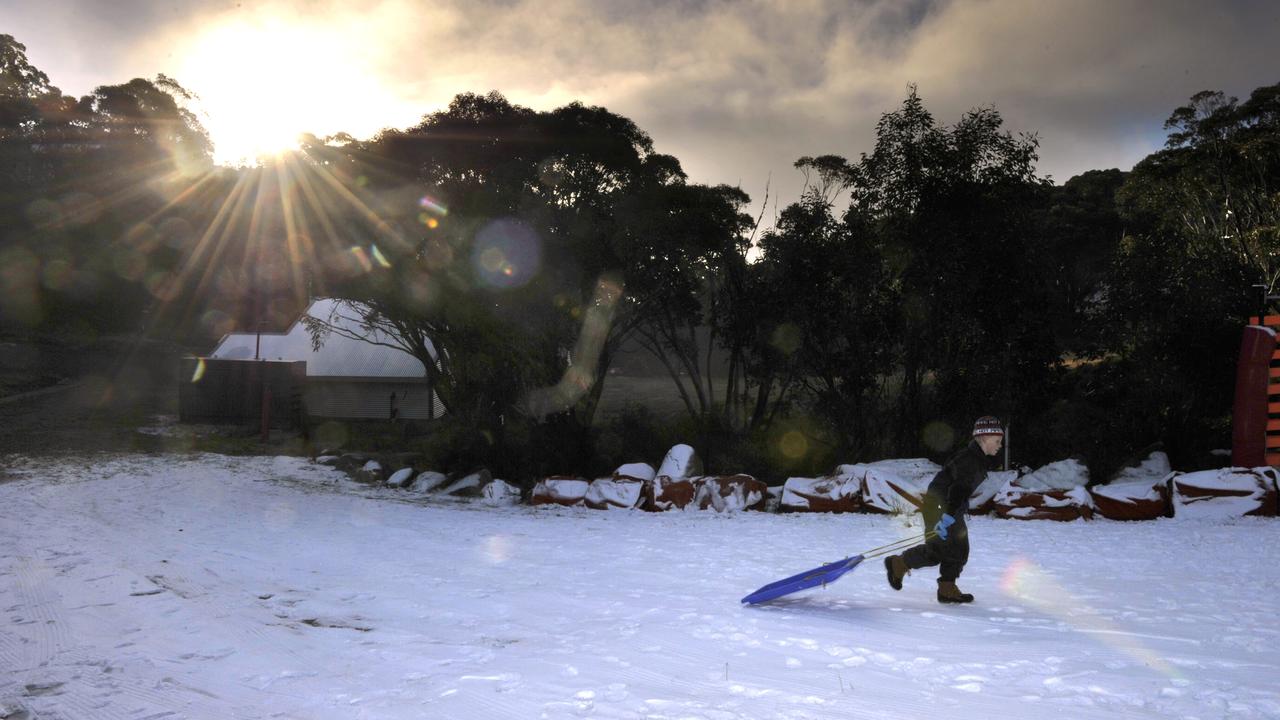 Victorian locations that still offer tobogganing include Lake Mountain, Mt Buller and Falls Creek and in Tasmania the ski resort at Ben Lomond welcomes toboggans.
Many locations across the US and Canada have banned toboggans in recent years.
ANOTHER SNOWSPORT STORY: Aussie sets summer-winter Paralympics record
GLOSSARY
employees: workers
prohibits: bans
miscellaneous: collection
associated: linked to
leasehold: the area rented
acknowledge: agree
pastime: hobby or activity
inherent: an important part of
apparently: as far as we know
witnessed: saw
LISTEN TO TODAY'S STORY
QUICK QUIZ
1. Where is Thredbo?
2. What does the symbol look like that Thredbo has created to show the new rule?
3. What does Siobhan Heanue think will happen next?
4. Why does Anthony think the ban is a good idea?
5. Name three other possible places to toboggan.
CLASSROOM ACTIVITIES
Tobogganing is banned at Thredbo!
There are a number of opinions on this topic. Read the article carefully. Draw up a FOR and AGAINST chart. List all the reasons for and against banning tobogganing that are mentioned in the article in the appropriate column.
In a different colour write any other reasons you can think of for each side of the issue.
Time: Allow 20 minutes
Curriculum links: English, Health and Physical Education, Critical and Creative Thinking
Extension: What is your opinion?
Based on the information given in the article and anything else you already know about skiing and tobogganing, write a letter to the Thredbo Ski Resort Management either in support of their decision or against it. Include reasons for why you agree or disagree with this issue. Also try to include a possible solution to the issue.
Time: Allow 20 minutes
Curriculum links: English, Health and Physical Education, Critical and Creative Thinking
VCOP ACTIVITY
After reading the article, with a partner, highlight as many pieces of punctuation as you can find in green. Discuss how these are being used, where and how often. What level of the punctuation pyramid is the journalist using in this article?
How could ski resorts, parents and children make it safer to toboggan and avoid this fun activity being banned?
Use full sentences to explain your ideas.