When a space capsule landed in the South Australian outback in December, it was carrying precious items from deep space that had never been seen on Earth.
Scientists have revealed what they have found so far inside the Japanese capsule. Their trove* includes the world's first samples of gas from deep space and sub-surface material from an asteroid — and also a mystery artificial object that has them stumped*.
They are hoping that the sub-surface material, a cluster* of different-sized grains of black sand, will help answer important questions about how life evolved on Earth, such as whether key ingredients actually came from asteroids.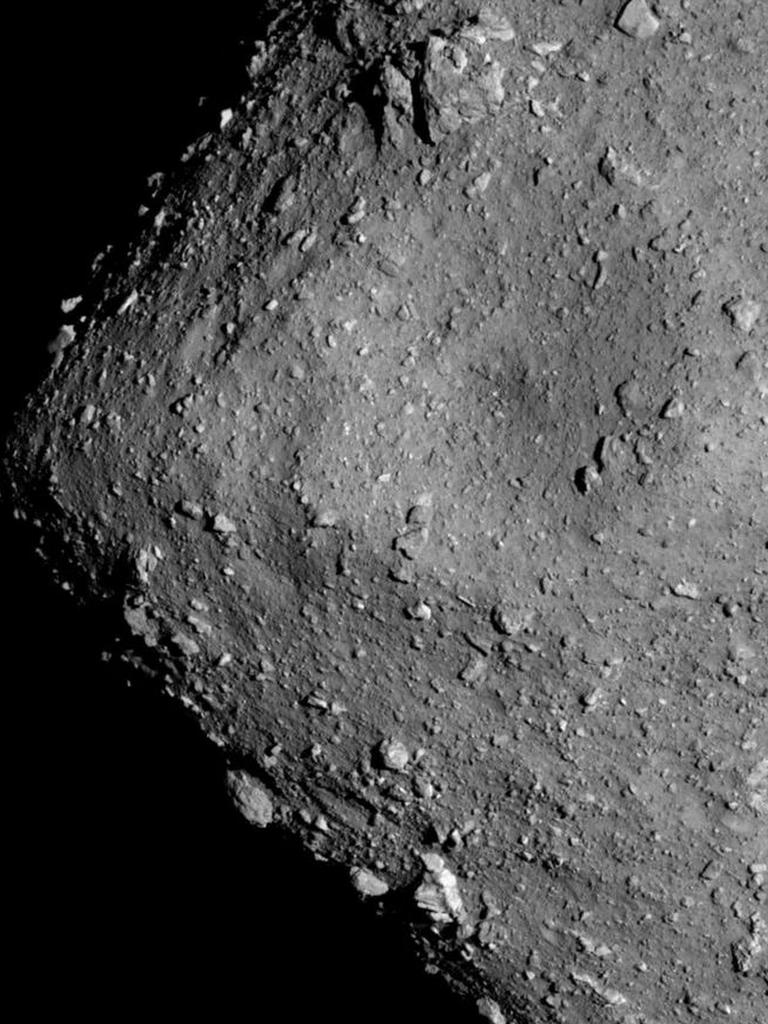 The samples were collected from the 4.5 billion-year-old Ryugu asteroid, which is more than 15 million kilometres from Earth.
Scientists were impressed by the 5.4g collection — more than 50 times the 0.1g target — retrieved from the capsule that was launched from the Japanese spacecraft Hayabusa 2.
The collection included the mysterious "artificial object", which the Japan Aerospace Exploration Agency (JAXA) said could possibly be "aluminium separated from the sampler horn (a tube used to pick up rock and sand)" during the collection process.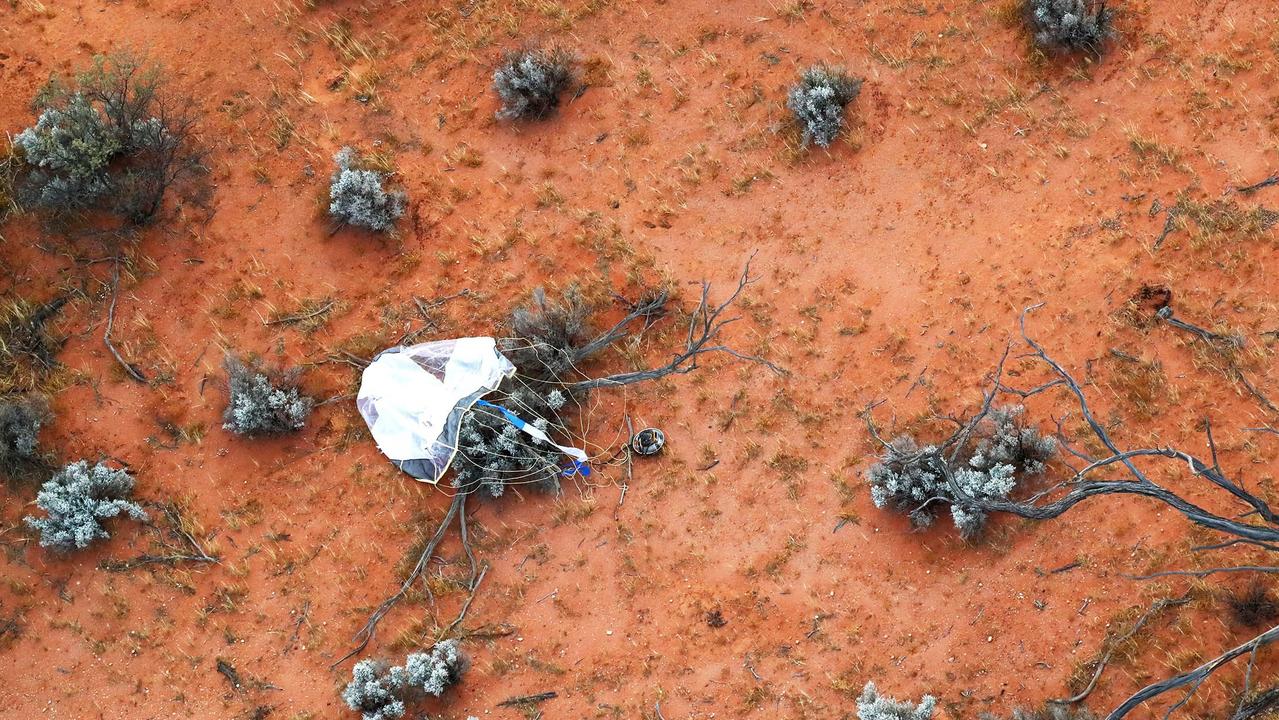 Expedition photographer Anthony Gordon, who took photographs of the capsule landing near Woomera in the South Australian outback, said he was excited by what had been found.
"It is ridiculous what they've been able to achieve," he said.
"The fact that they were expecting to get 0.1g of dirt out of it and they end up getting 50 times that is extraordinary.
"It could have massive implications* for medicine and for science, for a lot of things, just from a pile of dirt."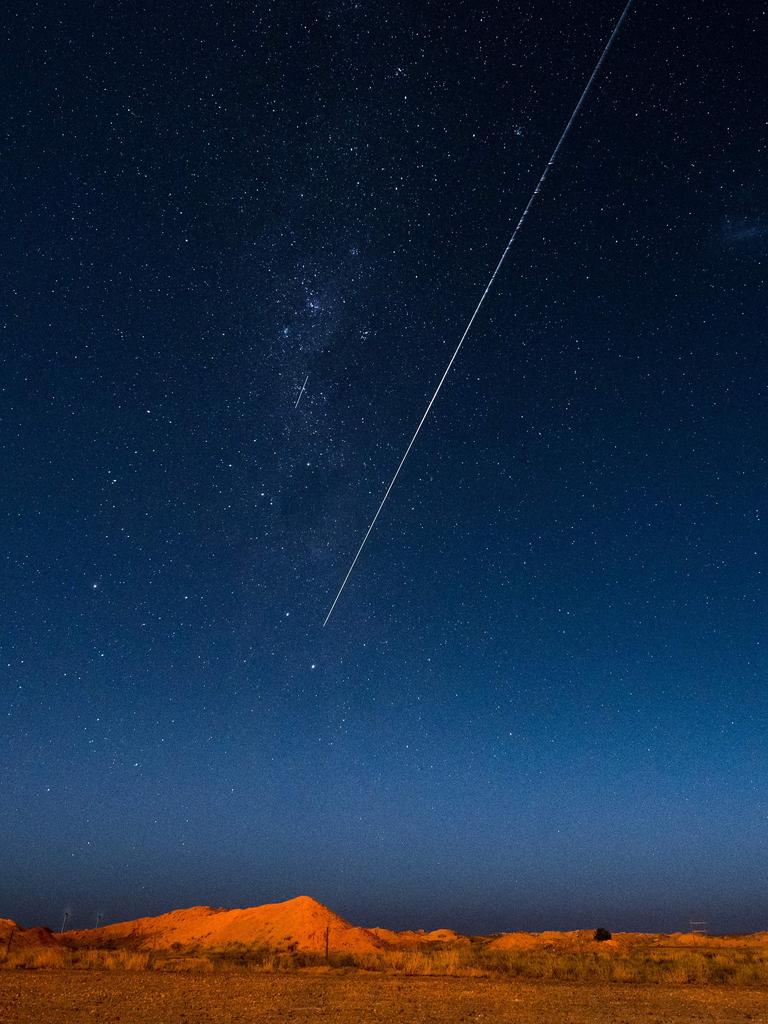 Meanwhile, the Federal Government has announced a plan to make Australia a space manufacturing* hub by 2030.
Under the plan, Australia will take part in international space missions, make its own satellites and be globally recognised for its rocket launch pads.
The plan was unveiled* on February 19, the same day NASA's Perseverance rover touched down on Mars in a mission to look for signs of ancient life.
South Australia is increasingly seen as the space jobs hub of Australia and is home to the Australian Space Agency.
Adelaide start-up* Southern Launch has already established rocket launch sites at Whalers Way on the tip of the Eyre Peninsula and at Koonibba, near Ceduna.
The company successfully launched two rockets in 2020.
Queensland and the Northern Territory are also looking to establish rocket launch sites as the Federal Government aims to triple the size of Australia's space business to $12 billion a year and to create up to 20,000 extra jobs in the industry by 2030.
GLOSSARY
trove: collection of precious things
stumped: confused
cluster: group of similar things
implications: results
manufacturing: making, building
unveiled: revealed
start-up: a newly started business
EXTRA READING
NASA rover touches down on Mars
Asteroid sample lands safely in South Australia
Aussie telescope maps new atlas of the Universe
QUICK QUIZ
What two items did the capsule contain?
What do scientists think the mystery artificial object could be?
How much do the samples way?
Where did the capsule land?
The government plans to make Australia to be what by 2030?
LISTEN TO THIS STORY
CLASSROOM ACTIVITIES
1. Main Ideas
There are two parts to this news story — two different main ideas that are related to the same topic. Summarise the main idea of each part with one sentence for each, so that a person who had not read the entire article could have a basic understanding of what the story is about.
Time: allow 15 minutes to complete this activity
Curriculum Links: English; Science
2. Extension
The word "meanwhile" has been used in this story to indicate that a new but related piece of information is about to be presented. What other words or phrases can you think of that could be used in place of "meanwhile". Try to think of five or more alternatives.
Time: allow 5 minutes to complete this activity
Curriculum Links: English; Science
VCOP ACTIVITY
I Spy Nouns
Nouns are places, names (of people and objects), and time (months or days of the week).
How many nouns can you find in the article? Can you sort them into places, names and time?
Pick three nouns and add an adjective (describing word) to the nouns.
HAVE YOUR SAY: Would you like to work in Australia's growing space industry? Why/why not?
No one-word answers. Use full sentences to explain your thinking. No comments will be published until approved by editors.