Ten years after the first iPhone was released, Apple has unveiled three new iPhones in the US — and a feature on the iPhone X lets you become your favourite emoji.
The iPhone 8 and 8 Plus will come onto the market this month before the anniversary edition iPhone X lands in November.
The iPhone X is a redesigned and reimagined* iPhone with no home button, no metal body, and next to no screen borders.
New features include a 3D face-scanner to unlock the phone, a bigger screen inside a smaller body, a brighter display*, wireless charging, a glass body and a more powerful chip.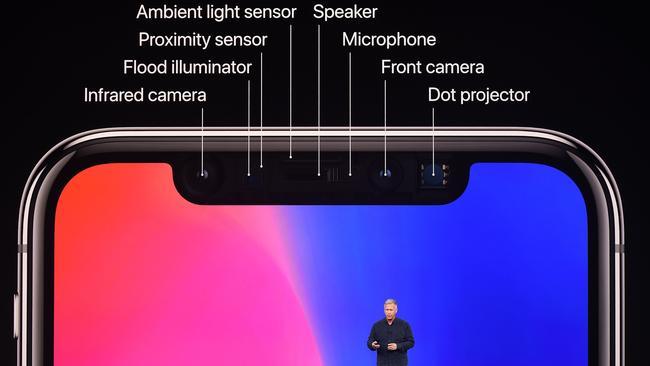 But the iPhone X's most fun new feature is the Animoji tool.
It uses the built-in facial recognition software to allow users to transform their faces into moving emojis and send their friends videos speaking though the animated creatures.
There are 12 faces to choose from, including the chicken, the alien and even the smiling poop.
Apple worldwide marketing senior vice-president Philip Schiller said the 3D face scanner in the front of the phone would replace the home button and touch ID currently used to unlock the phone.
"To make Face ID possible took some of the most advanced technology we have ever created," Mr Schiller said.
The handset will be in stores from November 3 and the top-of-the-range model will set you back between $1579 and $1829 in Australia.
Apple CEO Tim Cook said the iPhone X was a "product that will set the path for technology for the next decade".
"This is the iPhone X. It is the biggest leap* forward since the original iPhone," he said.
Mr Cook reflected on the impact of Apple's iPhone since its launch a decade ago.
"No other device in our lifetimes have had the impact on the world that the iPhone has," Mr Cook said.
"Nothing else has put so much power in people's hands than the iPhone. It's truly amazing how much the iPhone impacts the world each and every day."
Apple also launched its new all-glass iPhone 8 and iPhone 8 Plus, which will be available in stores on September 22.
The phones' new cameras will be used to deliver augmented reality* experiences, Mr Schiller said, including baseball games and star maps.
Apple's iPhone 8 will cost between $1079 and $1329, and the iPhone 8 Plus will cost between $1229 and $1479 in Australia.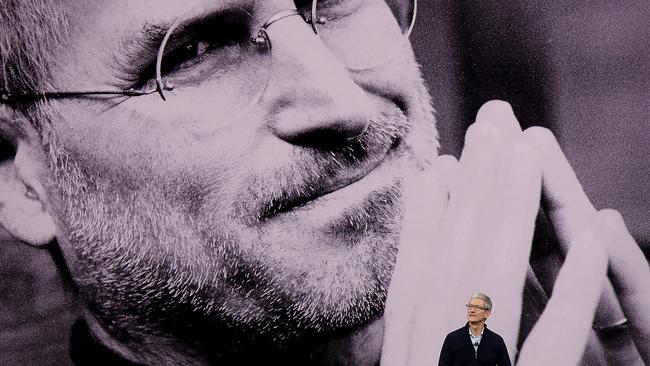 Apple's event kicked off in darkness, with a voice recording from company co-founder Steve Jobs, who died in 2011.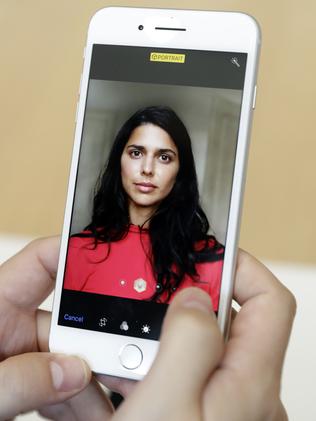 Mr Cook paid tribute to his predecessor*, saying it was "the honour of a lifetime" to open the Steve Jobs Theatre on the new Apple Park campus in California.
"It's taken some time but we can reflect on him with joy instead of sadness," he said.
Jobs had a vision to create a "workplace of the future where engineers and designers could all be together collaborating on the next Apple product to change the world.
"Today and always, we honour him."
GLOSSARY
reimagined: reinterpreted creatively.
display: screen
leap: big step
augmented reality: technology used to change a person's view of the real world
predecessor: person who came before
LISTEN TO TODAY'S STORY
CLASSROOM ACTIVITIES
1. The great debate
Should children have mobile phones? Write down as many arguments for and against minors owning phones as you can think of.
Based on your for and against lists, write a paragraph that summarises your point of view.
Extension
Discuss your ideas on this topic with a partner.
For each point that they raise, see if you can either make another point to support their claim or to argue against it.
Time: allow 40 minutes to complete this activity
Curriculum links: English, Critical and Creative Thinking, Social Capability
2. Instead of an iPhone X
Buying one new iPhone X could cost up to $1829. What else could you buy with that money? From catalogues or the internet, find items that you would love to buy up to the value of $1829.
Glue them on to a sheet of paper as a display of what somebody could buy for the same price as an iPhone X.
Extension
Imagine you made a deal with an adult to receive money for doing jobs around the house.
Mowing the lawn — $10
Cooking dinner — $8
Cleaning the bathroom — $9
Hanging the washing — $5
Washing the car — $6
Weeding the garden — $3
How many times would you have to do each of these jobs to make enough money to buy an iPhone X? Think up a few different combinations of jobs.
Time: allow 30 minutes to complete this activity
Curriculum links: Mathematics
EXTRA READING
UNLOCK iPhone 8 WITH YOUR FACE
THIRTY YEARS SINCE FIRST MOBILE CALL

IN A SENTENCE, SHARE YOUR THOUGHTS ON TODAY'S STORY
Kids News loves reading your best grammar, vocabulary and spelling. We publish the best comments.